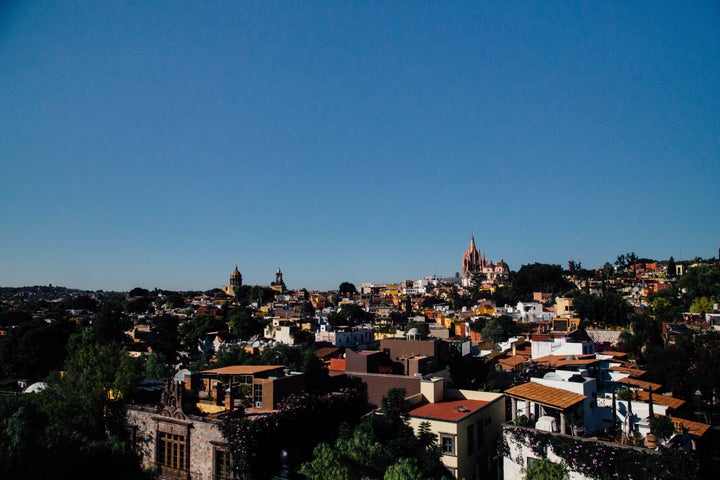 It took me a while to visit San Miguel de Allende. I had heard a ton about this city for years from friends who've been. "You will thrive there," they said, "the colors, the people, you will fall in love with the real Mexico." And over the years, while opportunities to go kept presenting itself, timing was never in my favor. It wasn't until my friends' destination nuptials that I finally booked a flight and my real-life rendezvous with San Miguel had come. I was as happy as a taco.
San Miguel de Allende is a city that manages to be both quaint and sophisticated at the same time. Located in central Mexico, it is completely landlocked. It has no beaches or dreamy blue waters like Cancun, Puerto Vallarta, or Cabo. It also isn't the easiest place to get to directly from a central travel hub like New York. You might have to book a connecting flight in Houston or Mexico City and then drive a couple of hours before you finally reach your destination. But it's worth it. I learned fast why many first-time visitors become repeaters. I also learned why others go home and pack their bags to return permanently.
The city was once an important stop on the silver route between Zacatecas and Mexico City. Its cobblestone streets are narrow and steep with inclines forcing you to walk a little slower and appreciate your surroundings (when you're not too busy watching your step). The vibrant courtyards boast perfectly manicured greenery against the colorful benches and fountains. And the architectural details and interiors of the city are completely pin-worthy; any photo you take, even if on a crappy mobile phone, could arguably look like art. And while that may be the case, scoping out these photo opportunities before you book your flight will certainly help elevate your pictures, and as a result, your memories.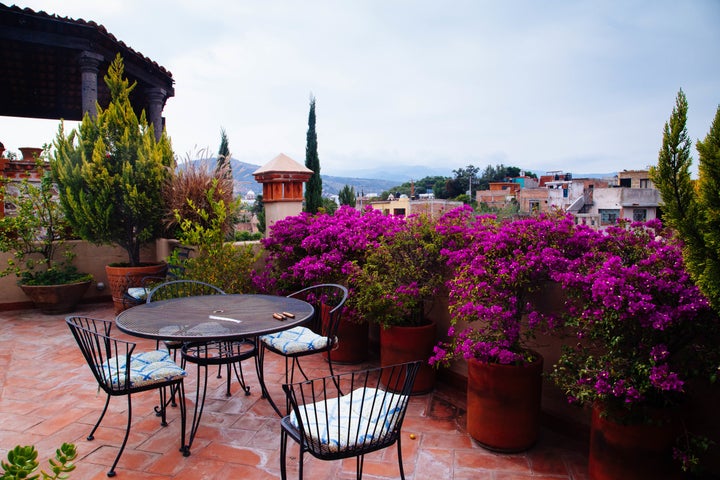 The hotels in San Miguel are gorgeous but this is a city where house rentals really shine. Many house rentals exude the same colorful spirit on the inside as their exteriors do and it's hard to not want to naturally capture that authentic San Miguel charm and decor in your pictures.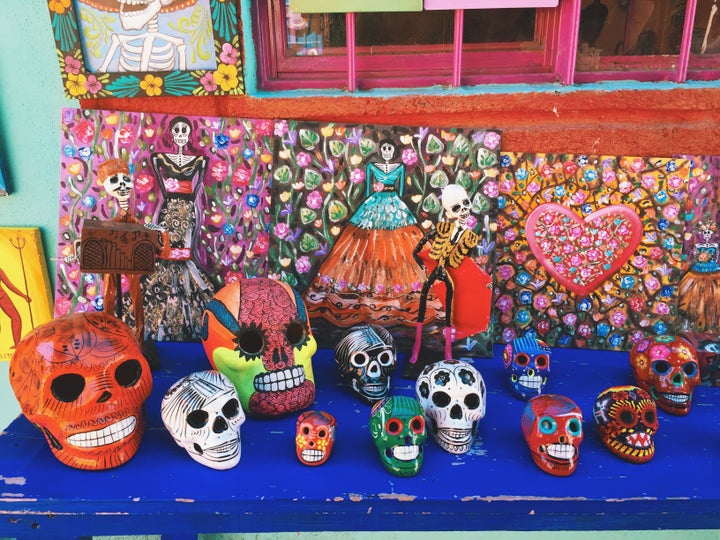 If you're looking to bring home gifts as colorful as your visit, head to Mercado de Artesanias (right next to Mercado Ignacio Ramirez, an old world food market where many locals do their grocery shopping). Start at the top next to the food market (so you're walking downhill) and take in the three blocks of stalls where merchants sell handmade crafts, silver jewelry, rugs, clothing, ceramics, mirrors, masks, embellished animal skulls, calavera ornaments (aka sugar skulls), and more. I scored a colorful oversized Mexican serape blanket like this for the beach and it still continues to make cameos in my photos.
3. Old Factory Exploration
If you're really into art or are in a wandering/browsing mood, Fábrica la Aurora is a good way to pass the time and take in more of the city's artistic culture. It used to be an old textile factory that now houses art and craftwork made by the super talented artists who live in San Miguel. The space itself is gorgeous on its own but the artisans' studios are definitely stand-outs. You will find a few solid photo opportunities here especially against a more industrial looking backdrop as well as a few others unique to the city.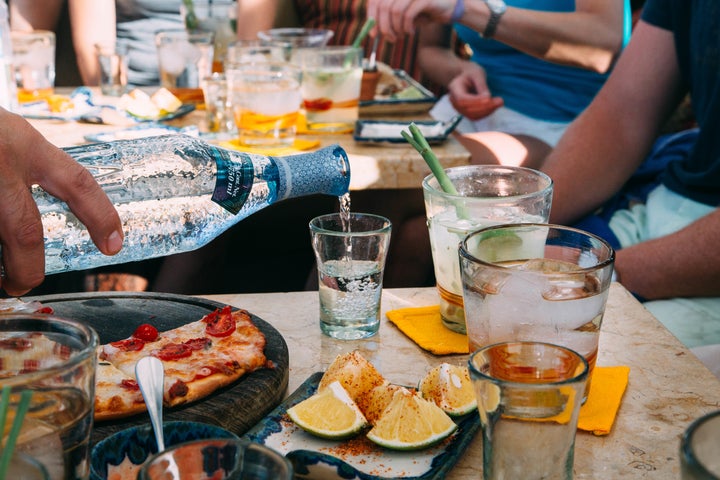 For an amazing view of the city, grab drinks and tapas at Luna Bar on the rooftop of Rosewood Hotel. They also have table service for Mexican cigars and tequila tastings. La Azotea is another great place to gain higher ground especially at sunset. The restaurant is located just steps away from the Jardín (the heart of San Miguel) and proved to be a fun late night scene (order the shrimp jicama tacos).
It was a wedding that brought me to San Miguel, more specifically, a wedding at the Instituto Allende. In its early years, the Instituto was better known as a school for fine arts. While you can still take art and language classes there, it is also known for its weekend craft festivals, as a destination for weddings, and the home of Mi Casa restaurant as well as a few local galleries. But come for the courtyard and the murals- they are a photographer's and traveller's dream. The outdoor plaza also has another stunning and unique view of the city's center as well as La Parroquia de San Miguel Arcángel, the current parish church of San Miguel and the emblem of the town.
Popular in the Community