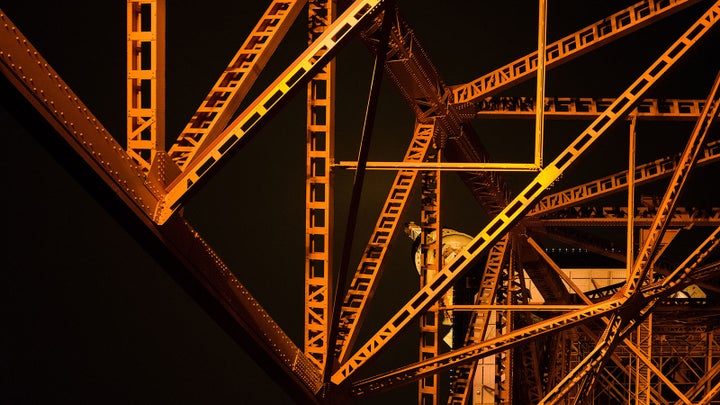 By Daniel Odham, SVP Production at Pearl Media
Out of Home (OOH) marketing offers a world of new approaches to present brands in fresh and exciting ways, connecting with the "on the go" consumer wherever he or she may be. While more traditional media such as billboards and properties are still very much at the heart of OOH, companies are beginning to realize the additive value of creating deeper emotional connections through experiences.
Interactive campaigns are hardly in their infancy, but what is starting to change is the need to think beyond just cost metrics and move toward the importance of a more personal form brand building. While such an idea sounds powerful on paper, it can be daunting to make a reality.
So how do we build something that's strong enough to first attract attention, then begin a conversation and ultimately be so powerful it creates a gateway to full brand immersion?
I focus on five key considerations to delivering an optimal brand experience. These pillars serve as a how to guide for strategy, engineering, and execution. They provide the necessary discipline and structure to zero in on an idea, and the guideposts to bring it to life.
The old adage of "location, location, location" still applies, but how you think about the ideal location is constantly evolving. You might think the coolest neighborhood or the spot with the most foot traffic is always the best way to go. In truth, that basic misconception often dooms activations that would otherwise be hugely successful. The key is to go back to the goals of the campaign and make sure your location strategy ladders back.
A great example of this was a program for Nickelodeon where the goal was to surprise and delight kids. At the Kid's Choice Awards in Los Angeles, instead of creating an activation square in the middle of Hollywood and Highland where there's nowhere to hide, they built it in a tiny corridor of a nearby parking garage. What the activation may have sacrificed in sheer volume, it more than made up for in qualitative impressions, creating a memorable moment for all who passed by.
As with location, size absolutely matters, but impact is certainly not always directly correlated with how big it is. Screens can be too big to adequately view, pop-ups can be too cumbersome to fully experience and even the overall footprint may be too challenging to navigate to create a concise moment. That's not to say you don't want to get noticed, but you must think holistically about balancing the immersion you want to happen and the degree to which you want to physically stand-out.
When A&E wanted to build buzz at South-by-Southwest for the upcoming season of Bates Motel, rather than do takeover at a major, glitzy hotel, it built a smaller replica right next to the Austin Convention Center. By creating a more authentic version, it allowed fans to seamlessly check out rooms outfitted with bathrooms, key chains and signage to replicate the show's look and provide clues for the upcoming season. The whole experience was "right-sized" and visitors were given the appropriate level of tease without being overwhelmed.
Truly successful activations will bring a user and a creator together in such a natural way that it makes the consumer feel like they're a part of the brand. That outcome can only come about if all involved in the creative process treat each other as true partners, and not simply collaboration through dictation. All involved must leave their ego at the door, be open and honest about what they want to achieve together and focus on what the creative idea is.
When Zappos set out to bring some holiday joy to the most miserable travel day of the year, they knew it would be a challenging undertaking. Instead of falling victim to the obstacles of activating inside an airport the day before Thanksgiving, Zappos worked closely with Jet Blue and agency partners to turn a baggage claim carousel into a "Wheel of Fortune"-style prize wheel with giveaways. Everyone stayed focused and committed to the most critical end-goal – delighting customers at the most unexpected and stressful of times – and managed to navigate all the hoops to deliver on the out-of-the-box idea.
If you want consumers to not only embrace your brand, but become a faithful ambassador for it, it must be a two-way street. Modern consumers are always more motivated to support a brand – both through purchasing and word-of-mouth – when they have reason to believe a company cares. That doesn't mean you have to give them significant brand currency, but a low risk proposition of value is critical.
Reebok built an installation on the street of a popular outdoor shopping area in Stockholm. It had a built-in speed camera and tracking technology with a challenge for passers-by to run past the display and try to beat a 10.5 mph pace. Anyone who could hit the mark would be rewarded with a new pair of sneakers, which were also built into the display. It not only created a fun engagement, but provided good motivation to be a part of it.
Naturally the destination needs a strong payoff, but the journey along the way is equally critical to success. Not every experience is going to result in a new brand ambassador, but when creating moments, you must think through how they would become one. As most audiences want a linear journey, the key is to create an illusion of simplicity, so that it can be equally enjoyed by those who want a straightforward story and those who prefer the intrigue of something more advanced.
When Gatorade set out to engage men over 30 in ways that would drive them to exercise more they created REPLAY, a series of re-matches of classic games between rivals at the local and college levels. The campaign not only re-created real life live events to generate significant local buzz, it told such compelling stories that provided plenty of content for further engagement through an online video series and eventually pick-up on broadcast networks.
Ideation always works best with a structure and a process. Once the five pillars are in place, the methodology then exists to help guide the creative thinking. By understanding what to focus on, what not to focus on, and how to do it seamlessly together, the full immersive experience can be realized by consumers, brands and all those involved.
Popular in the Community