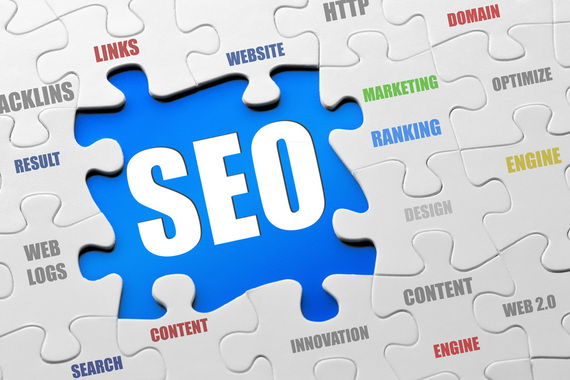 Creating your own website can be a lengthy procedure. You must find the right web hosting service, choose the perfect web design, create quality content and finally, drive dedicated traffic to your website. Whether you choose to do all of this by yourself or prefer to call up a few helping hands, it is probably best to educate yourself with the nooks and crannies of website creation first, in order to make sure that nothing goes wrong. Search Engine Optimization is obviously a really important aspept of website creation, as it goes forward to determine how popular your website is in terms of search engine visibility, which in turn affects traffic. Today, we shall discuss some of the latest trends in search engine optimization and web hosting that this new year has presented before us, as well as how each of them is going to affect your search engine visibility.
Mobile Optimization Is More Important Than Ever
Up until now, desktop devices have accounted for the majority of search engine traffic, hence the importance given to optimizing your website for such devices. That, however, changed in 2015, with the revelation that over 1.2 billion users access the internet via smartphones, according to UK Web Hosting Reviews. To adapt itself to this new statistic, Google announced the Mobilegeddon update, which made it compulsory for all websites to optimize themselves for mobile devices, penalizing them if they didn't. Now that it is 2016, mobile optimization for your website is more crucial than ever. To this end, several web hosting services such as Wix and GoDaddy are offering built-in features to allow for the easy optimization of your website for smartphones and tablets, going to the extent of giving away responsive templates for free to premium users.
Graphic Media Has Been Greatly Prioritized
Look around. Do you see a single quality website or blog nowadays that doesn't contain at least one image or video on every single web page? There is a reason to that. With the introduction of highly visually-oriented content throughout social media and instant messaging services, as well as websites like Vine and Periscope, users seem to be more and more biased towards highly visual content. Vivid images, outstanding photography and state-of-the-art videos and illustrations have thus gained a huge forward move. While written content still seems to be the heart and soul of every website, that is all about to change as visual content overtakes its written counterpart in terms of both accessibility and popularity, If you are a webmaster, you should consider enriching your website with more and more visual content at this point.
Social Content is Clearly Overtaking Traditional Journalism
Despite constant warnings from hardcore journalists and reporters alike, it seems that the people now prefer using the social media to remain up-to-date with the latest and greatest in international news, rather than relying on traditional news sources like the New York Times or The Telegraph. There is an obvious reason behind this increase. Almost everyone who knows how to use the internet probably has an account on Facebook and Twitter, and thanks to recent improvements in both the platforms, sharing and accessing latest content on the fly is easier than ever. As such, matters of importance and attention seem to be showing up on our Facebook and Twitter feeds far before they appear on any of the traditional news websites, causing people to flock to them instead. A number of reputed online news sources, including the Huffington Post, are now taking steps to ensure that content, especially news, can be shared across their platforms just as easily as it is on Facebook and Twitter. This has obvious effects on our popular search engines, as they race amongst themselves to index and showcase the best of social media before anyone else.
Virtual Assistants Are Changing The Way We Search
First came Siri, then Google Voice Search, and now, even Microsoft has decided to stay head-to-head in this race for creating the best digital assistant with Cortana, its latest addition to the list of exclusive features for Windows 8.1 and Windows 10 devices. All this means much to search engines. More people than ever are now using the voice search systems integrated with these virtual assistants to search the web instead of traditional typing, which means an obvious change of focus from written to spoken keywords in SEO. Voice search itself has become one of the more indispensable features in a website, and anyone who can make good use of this trend will probably be ahead of the fray. Wordpress, the leading choice of content management for most self-hosted websites, now offers a host of plugins and addons that help integrate voice search features to your self-hosted website.
Apps Are Fast Overtaking Websites in Terms of Popularity
We all knew this was going to happen. With the number and popularity of applications, both online and offline, on a constant and steadfast rise, search engines are now taking considerable measures to make sure that apps are indexed and prioritized just as well as websites, thus launching a frenzy amongst webmasters to launch an app version of their website to distribute their content feeds, podcasts and other downloadables freely on Android and iOS devices. Popular news resources like the New York Times, The Economist and others have already launched mobile applications in addition to a mobile-friendly version of their websites, clearly showing that applications are going to be a vital part in this war for search engine visibility.
Just like web designing, the burden of search engine optimization, too, can easily be shifted from the hands of the entrepreneur to a professional SEO firm such as RankCrew, Boostability and Digital Current. However, whether or not you choose to optimize your website yourself or take the help of external firms, these new trends in search engine optimization will surely help you create a better and more compatible website for a 2016 user base.
Popular in the Community