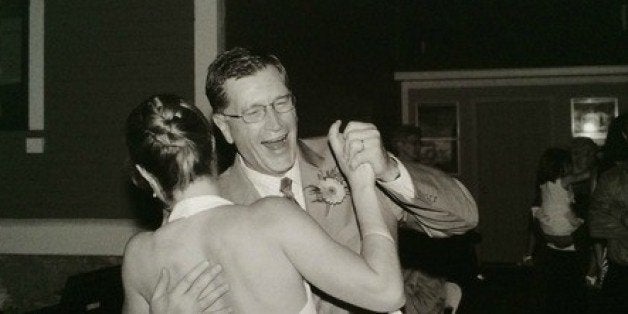 My stepdad came into my life when I was about 11. It was, as you might imagine, not always smooth sailing. I think for the first few years his favorite story to tell was of me standing on the stairs railing at him one night for punishing my little sister.
"You are not my dad, you will never be my dad."
He would laugh as he told it, but I have to believe it hurt. What are you supposed to do as a stepparent to a tween? It's kind of too late for "Dad." He took to saying, "I'm the crisis guy -- blood and vomit." I gave him plenty of practice. Over time, we found our way and Steve taught me these five things:
1. Palms Up
Any confrontation, reckoning or heated scenario is best managed by holding your hands in your lap with your palms up. Whenever I'd start to get indignant he'd cock his head, lift his hands and say, "Palms up, Amanda. Palms up." It has worked every single time.
2. Know What You Want
You can do anything you want, but you have to be able to state clearly what it is that you want. "What do you want? What do you mean you don't know? Just say what you want."
3. Honor Others
I never thought that this would stay with me, but time and again taking the time to study or ask about someone's life has made all the difference.
4. Room Service
There were a lot of character-building lessons, but there was also great fun. Whether it was french toast or french fries at 10 p.m., my sister and I felt like utter royalty as we lifted the phone and ordered.

5. Being a dad has very little to do with the name.
I called him Steve, but in all manner he was a dad; my dad.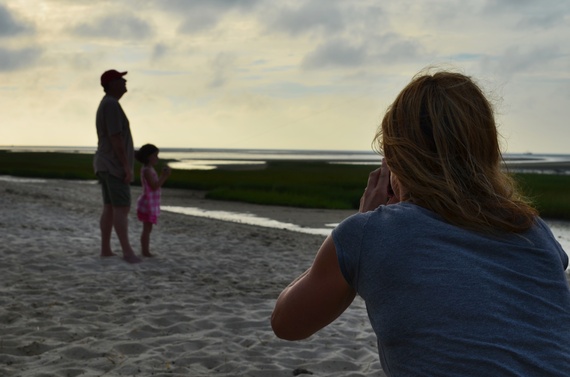 Eleven years ago this month he walked me down the aisle and he is now Papa to three granddaughters who are going to love learning about room service.