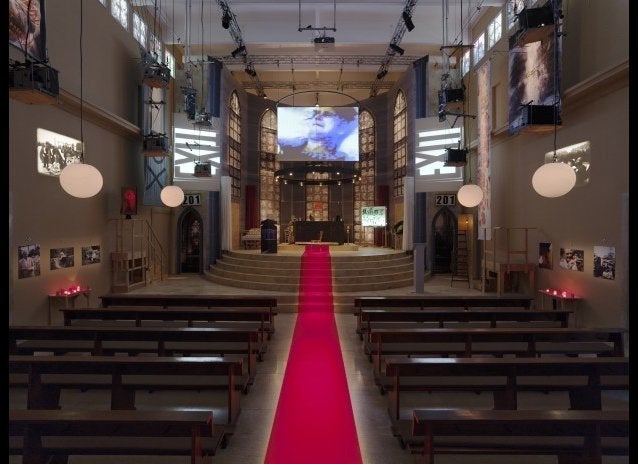 Winners of the 54th Venice Biennale
The results are in for the 54th Venice Biennale's award recipients. Germany won the Golden Lion for best national pavilion for its Christoph Schlingensief exhibition, which featured an architectural installation of the church where he served as an altar boy (his first "stage experience," as he called it), along with several of the experimental films that gained him international recognition as an artist and director. The selection of Schlingensief to represent Germany in the Biennale was rife with controversy, and Gerhard Richter publicly called it a "scandal" and a prime example of "the decline of painting." Furthermore, the pavilion's organization was nearly derailed by Schlingensief's untimely death in August 2010. Even though he had not yet finished his plans for the pavilion, curator Susanne Gaensheimer decided to forge ahead, and she created a display that is part homage, retrospective, and exposition of the overarching themes of his oeuvre. According to her, at the heart of Schlingensief's work lies "a contribution to discussions about the deterritorialization of the arts and to questions regarding the social relevance of art."
For more on the Biennale's awards and honorees, check out the full story here.