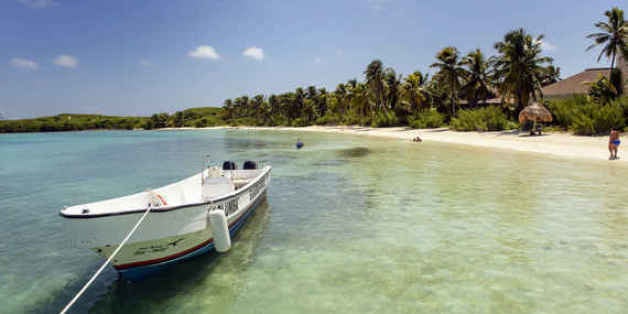 There's a decent chance if you went to college, you ventured to Mexico for spring break and made enough bad decisions to fill up a carry-on bag. That's what a place like Cozumel is for, after all. It's like an oasis of irresponsibility.
But believe it or not, there's more to Mexico than Señor Frogs and wet T-shirt contests. There's also guacamole. Oh, and quite a few under-the-radar islands. So if you take your chips and guac with a side of laid-back island living, here are six of Mexico's best islands that aren't Cozumel.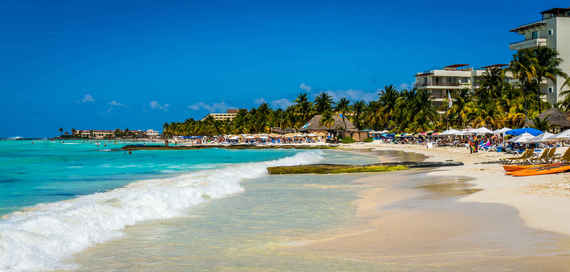 Credit: Flickr/Boris G
If the islands near Cancun were siblings, Cozumel would be Owen Wilson, but Isla Mujeres would totally be Luke. Sure, Wedding Crashers and Cars are huge hits. But don't sleep on the lasting quality of Old School. Also, Cozumel would have a weird nose.
This island escape off the coast of Cancun's party beaches is a quick ferry ride out into the Caribbean Sea. Highlights include fresh seafood, laid-back beach bars, Garrafon Natural Reef Park, and the gorgeous Caribbean sun and sand, minus the thumping bass and strobe lights. You can make Isla Mujeres a day trip, of course, but consider making it the main event and staying in one of the many chill beach resorts (Casa de los Sueños FTW). As if these aren't reasons enough, the island's name literally translates to Island of Women, because apparently "Hot Babe Island" was already taken. Just GO.

Credit: Flickr/Ann-Dabney
If sugary sand and ocean that's all kinds of blue bring you great joy, this is the island for you. But you'd better reeeeeeally enjoy that stuff, because there's not a whole lot else going on in Isla Holbox. (Translation: Bring someone who looks cute in a bathing suit to be the Little Spoon.) This tiny island, also off the coast of the Yucatan Peninsula in the Caribbean Sea, is far less touristy than Isla Mujeres and mostly car-free. Locals get around by bike or on golf carts. Boutique hotels also reign here, and you'll want to check out Hotel Mawimbi. Whale sharks are the main draw for tourists here, and from June to September, if you're tired of all the spooning in a hammock by the sea, you can spoon these gentle giants. You know, in the water.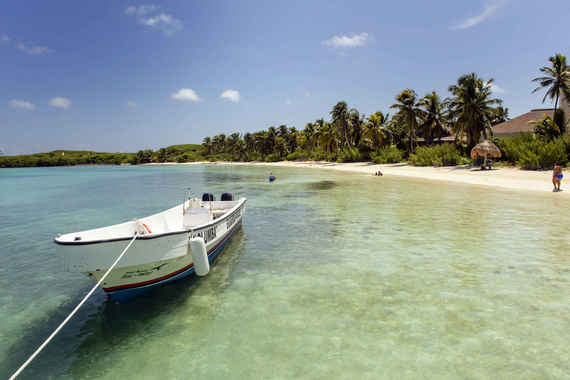 Credit: Flickr/Song of Groucho
If Isla Holbox seems low-key, well, Isla Contoy is like a night in with a bottle of red wine. The entire island is just 1.2sqmi, and has been declared a national park. It's so small it actually has a maximum capacity -- only 200 tourists are allowed on the island per day. If you like bars with velvet ropes, you'll love a beachy paradise with a guest list.
A day trip from Cancun or Isla Mujeres, Contoy is about a two-hour boat ride, and along the way, visitors can snorkel in the Ixlache Reef. When you get there, you have your pick of empty beaches and top spots for snorkeling. Meat-lovers' bonus: there's even a grill set up for groups to barbecue on the beach. BYOM (bring your own meat).