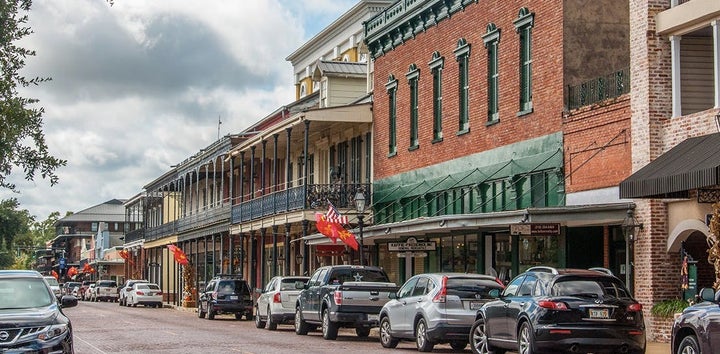 FRONT STREET, NATCHITOCHES, LA
If you've shed your share of tears watching Steel Magnolias, then you may recognize this beautiful street, where life moves slowly and the air is heavy and warm. Shot right in the quaint Louisiana town of Natchitoches, the film gives real a taste of the Old South main street ― from the cobblestones and cast-iron balconies to the Kaffie-Frederick General Mercantile, the oldest existing hardware store in the state.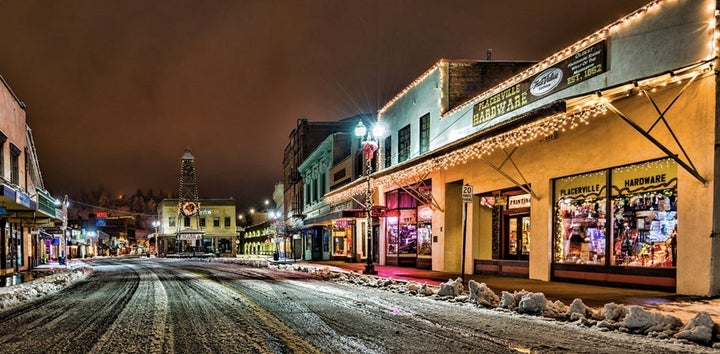 MAIN STREET, PLACERVILLE, CA
Early settlers flocked to this California Gold Rush town in the late 1840s, and its iconic Bell Tower is still the center of many community events today. Cute diners, antique shops and even the local Starbucks (yep, there's a Starbucks) pay tribute to Placerville's historic past. (Bring on the gold-panning memorabilia.)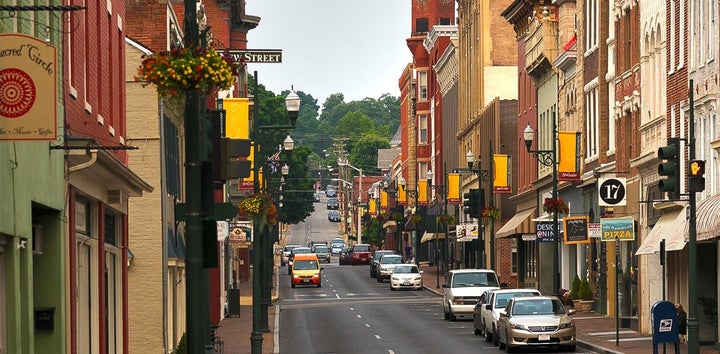 BEVERLEY STREET, STAUNTON, VA
We're not the only ones who have fallen in love with the main stretch of this central Virginia town ― the birthplace of president Woodrow Wilson. The National Trust for Historic Preservation has also crowned it as one of the greatest streets in the country. It's easy to see why when you take a gander at the grand brick buildings, which show off the splendor of late-19th-century architecture against the backdrop of the Shenandoah Valley.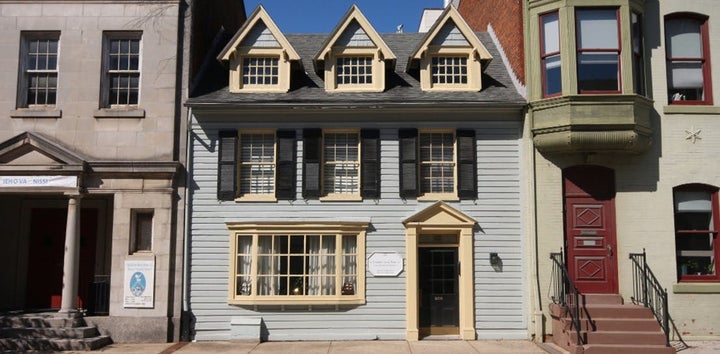 Chock-full of history, this Market Street fell on hard times in the 1970s when many businesses shuttered. But since then, the community has banded together to restore almost every Victorian and Classic Revival-style building in town. Today, shops keep their doors open late on the first Friday of each month and the whole thing feels like one big block party. Don't miss Central Market, where food vendors have been selling their goods since 1754.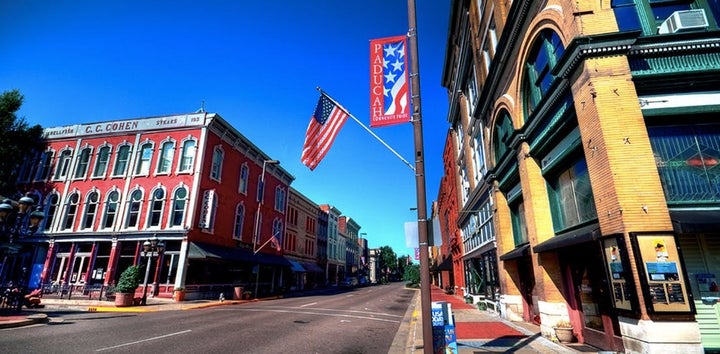 Lined with picturesque Victorians, this Kentucky thoroughfare is now a thriving artists community. Get a lesson in local history by exploring a series of murals down the main stretch. Ride in a horse-drawn carriage along cobblestone streets, then grab a pastry at Kirchhoff's fifth-generation deli and bakery. And don't miss the National Quilt Museum ― where all your DIY Pinterest fantasies can come true.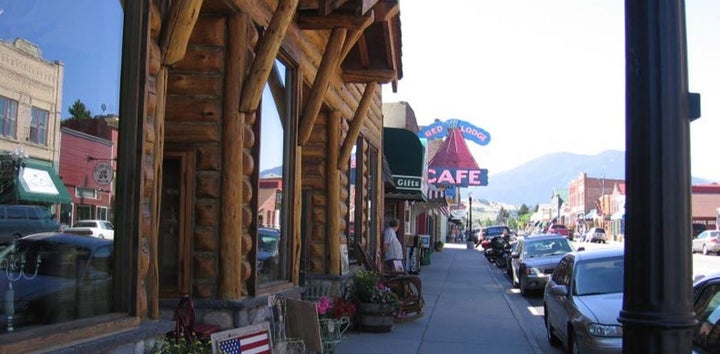 BROADWAY AVENUE, RED LODGE, MT
Sorry, Will Smith, this is the authentic Wild Wild West. Need proof? Well, the Sundance Kid once robbed a bank right here on Broadway and rumor has it that Calamity Jane and Buffalo Bill Cody also spent time trolling the drag back in the pioneer heyday. You can even sign your name right next to theirs on the guest register at the Pollard Hotel, which dates back to 1893.
Popular in the Community