Simplicity is key when making cocktails at home.
Though it's hard not to love a basic whiskey and ginger ale, sometimes it's exactly that: basic. Then again, more than three or four ingredients in one glass can spell disaster for your kitchen and your drinks.
But when armed with a small arsenal of mixing supplies, your at-home bourbon cocktail-drinking experience improves ten-fold. And what you need beyond the basic kitchen supplies is surprisingly limited.
The six ingredients you need at the ready:
Sweet vermouth

Campari

Simple syrup

Angostura bitters

Lemon

Soda water
First things first. From your cupboard, you'll need sugar (combine it with water for a batch of simple syrup), fresh lemon juice (save the peel!) and soda water.
Next up: Buy bottles of sweet vermouth and Campari--and don't forget the dropper of Angostura Bitters, which you may even be able to pick up at the grocery store.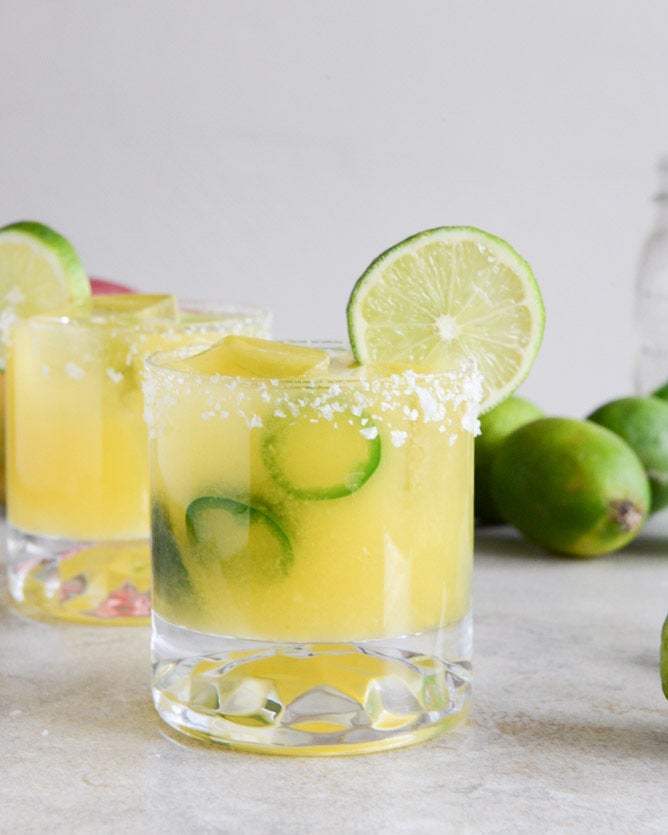 15 Twists On Classic Cocktails