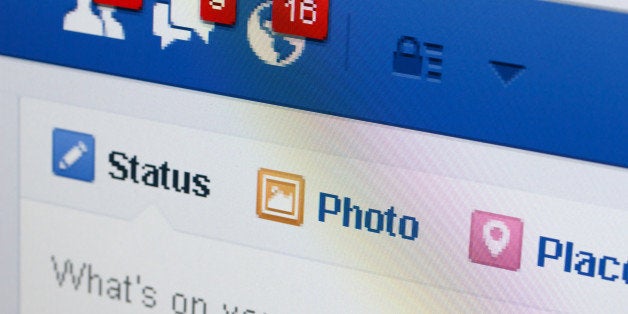 The moment I had my child, multiple people added me to parent pages. Like a rite of passage, suddenly, I was part of this media cult where discussions like what organic lotion to let your kid wear, strollers to sell and play dates took place.
After two years of being a part of these groups I realized they weren't my support group, but simply my entertainment.
I'm a stay-at-home mom. I don't watch soaps. I read idiotic posts by stupid parents.
Don't get me wrong; it's good to have a well-networked group of mommies to talk to, but I've seen the stamp marks of what makes a parenthood group simply asinine.
1. The parent who asks medical questions:
I'm not talking about the ones who need tips on getting their baby over a cold, or home remedies for eczema. They're the ones who say "Tommy won't stop bleeding after falling out of a moving vehicle. What should I do?"
Dear God, woman! Take him to a hospital!
If your kid has a serious injury, an unexplained rash/skin peeling or has any symptoms that pediatricians label as red flags, a Facebook group isn't the place to go.
2. The parent who scares everyone:
I'm talking about the ones that love to spread panic attacks with their "factual" articles:
"If you don't attend to your child, they will become serial killers.
If your child drinks apple juice they will develop ADHD and die from arsenic.
If you don't put tin FOIL hats on your head, your children will be abducted by aliens!"
As if being a parent isn't scary enough already. This lady wants to just watch the world burn!
Not to mention the fact that none of the articles are scholarly. We all know Wikipedia is practically the smartest thing ever, right?
3. The parent who advertises:

I'm all for supporting other businesses, especially mothers who are trying to be able to afford shopping at Target, but last time I checked, the group said "emotional support," not "business support." I didn't join this group to become your Mary Kay buddy. Why can't there be a "no soliciting" sign on this stuff?
4. The parent who doesn't stop complaining:
It's OK to vent. Sometimes you need to get something off your chest and get a little TLC from other parents, but after everyone has told you, "don't worry! It'll get better!" "My kid didn't use the potty till he was 16 years old either!," it's time to stop giving more examples of how hard you have it. Yes, it's hard being a parent, but if 12 people have given you the same message that everything is going to be OK, it's time to get off the iPad, put on your big girl panties and move on.
5. The parent who asks for a play date, but doesn't commit:
Why are you asking if anyone wants to join you at zoo and then change your mind after a few parents agreed to meet? Were you looking for someone better? Gwyneth Paltrow, perhaps?
6. The parent who asks everyone to do a fitness challenge:
Plank challenge? Paleo diet?
Can someone create a "Krispy Kreme Kegel" challenge? I would totally rock that plan.