Top of the Apps
When it comes to banking cash on products you love, couponing is still the way to go. Happily, mobile phone apps make it that much easier. The best apps include, "a large variety of offers and many participating retailers," says Stephanie Nelson, a.k.a. The Coupon Mom. These are seven of our favorites, posing top bargains, easy interfaces, and a good selection.
Oh, and don't forget: For the very best savings, Nelson advises shoppers to use apps in conjunction with paper coupons, "because app savings can usually be applied on top of coupons used."
Ibotta
Ibotta is essentially an instant rebate machine, and one of the most popular coupon apps around, thanks to its, "many offers, many retailers" in a variety of categories, says Nelson. Simply choose a few products from Ibotta's list (updated weekly), and then complete a short, related task (take a survey, watch a video, etc.). Afterwards, go shopping and take a picture of your receipt as proof of purchase. Payments come in cash or self-selected gift cards, and the desktop site provides an excellent run-through of the app itself, which is simple to use.
Current deals: Coke, Ziploc, Chili's restaurants, Macy's, JC Penney, movie tickets, and many more
Checkout 51
The three big advantages of using Checkout 51? "Good offers, easy to use, and you can also access it on a desktop computer," says Nelson. Like Ibotta, it's a rebate app for which you upload a receipt to receive cash. Unlike Ibotta, you must reach $20 in your account to be mailed a check. Products are updated Thursdays, and can be purchased from a wide range of stores, from WalMart to Whole Foods.
Current deals: McCormick, Nature Valley, Pledge, Colavita
SavingStar
Coupon Mom is a big fan of SavingStar, because it gives you, "the best offers for major brands, works at the most retailers, and can be accessed on a desktop computer." To begin, link the app with your supermarket and drugstore loyalty cards. Then, check out a list of available savings (which insiders say are comparatively excellent). Finally, purchase your items. Payment thresholds are only $5, and you can choose to have the money sent to your bank account, received through PayPal, or forwarded directly to a charity.
Current deals: Dole, Smart Ones, St. Ives, Groupon
RetailMeNot
Whenever you shop anywhere, whether it's online or at a brick-and-mortar store, go to RetailMeNot first. The discount juggernaut offers more than 500,000 bargains at over 50,000 retailers, which you can customize to your geographic location and then keep in a favorites list. Best of all, there's no forethought involved. Simply saunter into a store, look up the coupon, and have the cashier scan it directly from your device.
Current deals: Amazon, Macy's, Kohl's, Target, J. Crew … basically everything
SnipSnap
Uncomplicated, and frankly, kind of amazing, SnipSnap allows you to take a picture of a paper coupon, and then, "magically recognizes all the text and images, and turns it into a mobile-ready offer." So, when you show up at checkout, all you have to do is show the cashier your phone. The only drawback: It's currently for retailer coupons, only (stores, restaurants, local businesses, etc.), meaning manufacturer's coupons—like the kind you use at the grocery store for individual products—won't work. However, reviewers are overwhelmingly thrilled with the app, which saves them, according to SnipSnap's CEO, about $40 a week.
Current deals: Babies 'R' Us, Toys 'R' Us Payless, Lane Bryant, Walgreens, Taco Bell, and much more
Grocery IQ
Though it's most useful for building shopping lists, what sets Grocery IQ apart is its ability to quickly grab coupons that match your items on your list. The app draws its deals fromCoupons.com, and automatically downloads them to your supermarket loyalty card, or allows you to print them out. It's most helpful for folks who tend to stick to the same products in the same stores, though constant updates and a wide selection of discounts make it useful anytime.
Current deals: Purdue, Keebler, Campbell's, General Mills, Crest
Grocery Smarts
You can use coupons for discounts. You can use circulars for discounts. Or, to save the most money possible, you can use them both together.
Though it's not the best-looking app we've listed here, Grocery Smarts does that hard work for you, by matching coupons with weekly sales at five major chains (Target, Walgreens, CVS, Rite-Aid and Wal-Mart). While somewhat limited in scope, it may be the best choice for hardcore couponers, especially if you tend to shop at those stores.
Current deals: dependent on store
Learn more about Grocery Smarts.
Also from Grandparents.com:
7 Tips To Save More At Outlet Stores
8 Things People Pay Too Much For
Related
Before You Go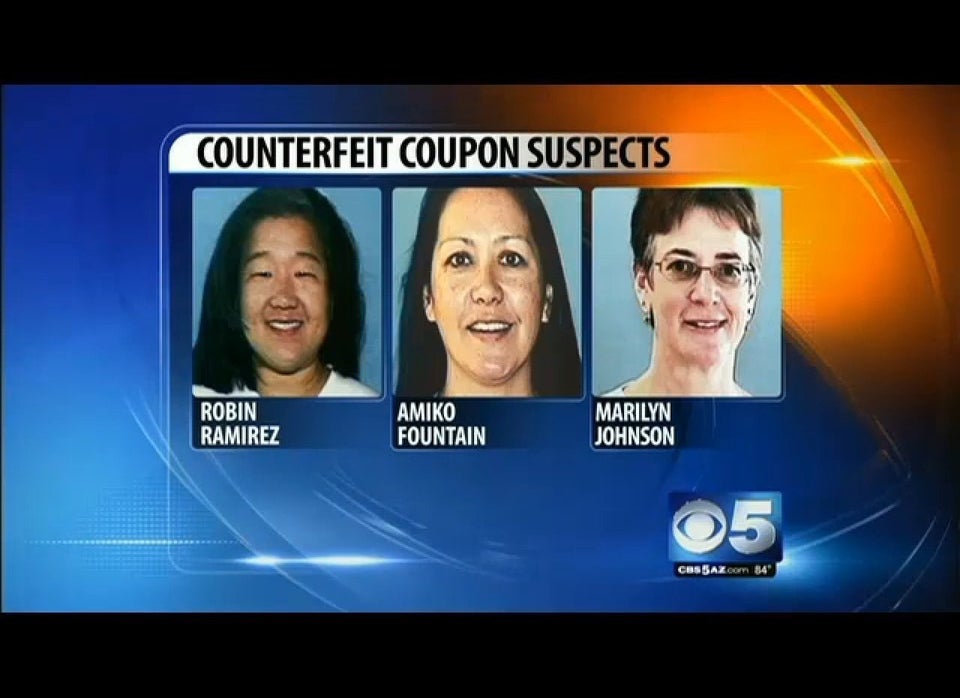 Crazy Things People Do For Money
Popular in the Community