B2B, or business to business, pertains to the situation where one business makes a particular transaction with another. It usually occurs when the business is sourcing materials for the production process, needs the services coming from another business for operational reasons or needs to re-sell goods and services that are produced by other retailers or business owners.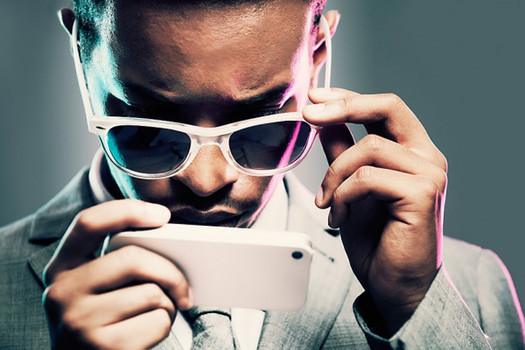 Image Credit: Examiner
However, some business owners tend to commit mistakes in lead generation. Here are the 7 biggest lead generation mistakes you can easily avoid:
Not Using a Dedicated Landing Page
A landing page is the most critical tool you can possess in lead generation, according to Michael Pedenko, Co-Founder of BookMyVacay. A landing page is any page that exists simply to get customers to do something. For every promotional or campaign you run, you should have a dedicated landing page, and link it to every one of your Facebook or Google pages. You'll conversions if you link to your full site.
No Call-to-Action (CTA)
Having a call to action button is probably one of the most important tactics in your lead generation strategy.Your site visitors won't be turned into leads without one of these buttons. And without leads, you'll have a hard time converting anyone into a customer or getting any sales. Whether your CTA is for signing up for emails, downloading a free ebook, or getting a free trial of a product, prospects need to be able to find the button and be able to click through.
Not Using a User-Focused Tone
Your page should be focused on the user's needs if you're looking to generate leads from it. They need to feel that your offer will benefit them, and not just your pocketbook. Steve Reed, Vice President of Client Development at Elevation Marketing and former Marketing Director for Intel says, "Keep your page personalized by focusing on user interests (the why), not positions (the what). Speak directly to users with pronouns like 'you' and 'your' instead of pronouns like 'my,' 'our,' and 'we.'"
Mike Last, founder of BestOutings.com said that, "Hundreds of non-profit event planners have told us that it's often difficult for them to zero in on the right course for their golf tournament / outing. It takes far too much time. Leveraging technology we have automated that process by creating the Outing Request tool to make it easy for tournament planners to post a single outing request that is automatically sent to dozens of the top area golf courses. Problem solved!"
Showing Features Rather than Benefits
One mistake that many make is showing the features of an offer instead of relating to the page readers what the benefits of the offer will be to them. "Make sure to demonstrate needs your offer will fill or problems it will solve to ensure better conversion," according to Birgit Daniel, President of Tropical Escape.
Too Much Text
Getting to a landing page with a huge wall of text is one sure way to turn away possible leads. Big, bulky paragraphs make the page hard to navigate and understand, so break your text up into small blocks and make sure that the message on your page and the offer are easily and quickly understood. Using lists and bullets is a good way to make your page more reader-friendly.
Not Making Your Offer Obvious
Going along with having too much text in bulky sections is not making your offer immediately obvious to visitors. You should have obvious headlines - think flashing lights - that will tell users what they need to download or sign up for immediately. You should also include an image of your offer where possible. According to marketing expert, Miguel Salcido, "businesses are using social media to create customized, unique "eDeals" to engage and draw in customers". Having clear messaging on each platform allows you to better attract your prospective buyers.
Not Optimizing Your Lead Gen Pages for Mobile
It's really important that your page be responsive to mobile users. A huge mistake made by many businesses lately is that of visitors using mobile devices landing on a desktop page. They get there only to find a page that is squished and too small to navigate or read with the naked eye. If your page visitors have to scroll all over, zoom, and pinch just to read the page, you are not going to get as many leads as you would if your page were optimized for mobile. It's a simple thing to do that will generate leads. Otherwise, your page is just telling visitors to go somewhere else.
REAL LIFE. REAL NEWS. REAL VOICES.
Help us tell more of the stories that matter from voices that too often remain unheard.