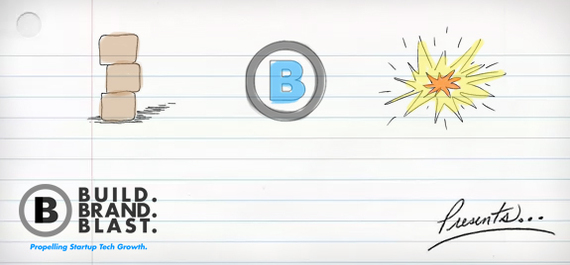 Entrepreneurship is exciting and rewarding, but it's not without its difficulties early on in the process.
If you're excited about becoming an entrepreneur more than you are nervous, chances are you're focusing on all the great possibilities and opportunities that lie ahead of you. You're thinking about the chance you'll have to create something amazing from scratch, the times you'll spend coaching and mentoring a group of employees and teammates, and the potential you'll have to make a lot of money in the process.
These are the things that call people to become entrepreneurs, but they don't come easy. Beginning your journey as an entrepreneur, you'll face dozens of hardships and challenges along the way. Take, for instance, these seven hardest things about becoming an entrepreneur:
1. Quitting your job. If you want to be a full-time entrepreneur, you'll have to give up the security and comfort of your current career.
2. Taking the financial risk. You'll be investing a sum of your own money (most likely), and putting your wages on hold until your company starts turning a profit.
3. Facing the uncertainty. Your idea could make you a billionaire, or put you in debt for a decade. That uncertainty is a killer.
4. Making the hard decisions. Good, bad, right, or wrong, every major decision for the company is yours to make -- and that's a hard burden to bear.
5. Finding the flaws in your idea. Whether you find them yourself or don't realize them until after you launch, seeing the flaws in your precious idea can be unsettling.
6. Seeing contradictions in data. Some customers love you and some hate you -- what do you do? These contradictions are common, and maddening.
7. Dealing with forces beyond your control. There are some things you just can't help, and they'll destroy you if you let them.
The more time you spend as an entrepreneur, the easier these things will become. Some of them will go away naturally, some of them will become easier to deal with, and the longer you go along, the more benefits you'll be able to reap. Muscle your way through those early stages, and never lose sight of your final goals.
Bio: Jose Vasquez is a serial entrepreneur and tech enthusiast dedicated to helping startup technology companies get the direction and momentum they need to succeed. As the founder of Build. Brand. Blast., Jose has established a collective resource for tech entrepreneurs to consult when brainstorming, creating, launching, or expanding a new business. Jose is also the founder and CEO of Quez Media Marketing, a marketing firm that combines technology and creativity to help new and growing companies get the results they need.
This blogger graduated from Goldman Sachs' 10,000 Small Businesses program. Goldman Sachs is a partner of the What Is Working: Small Businesses section.
Related