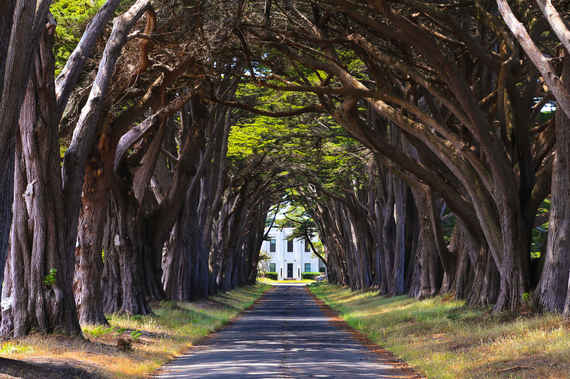 Credit: Flickr/Joe Parks
From Yosemite and Big Sur, to Joshua Tree and Santa Barbara, California is home to some of the most beautiful places on the West Coast, nay, the country, nay, THE WORLD, okay reverse nay, still just the country. It's beautiful enough, that no matter how many Half Dome hikes you take, you're still never even going to scratch the surface of all the Instagrammable wonder the Golden State has to offer.
But that doesn't mean we're not gonna help you try. Here are the 7 most beautiful places in California you didn't even know existed.
1. The cypress "tree tunnel"
Point Reyes
Located in between the Pacific Ocean and Tomales Bay (and inside of the Point Reyes National Seashore) you'll find this Monterey cypress "tree tunnel" that leads to an old Point Reyes wireless telegraphy receiving station built in the 1920s. Doesn't matter if you catch it with a patch of early morning fog enveloping either end, or with the afternoon light breaking through its interlocked branches, either way, you'll feel like you've won the damn day.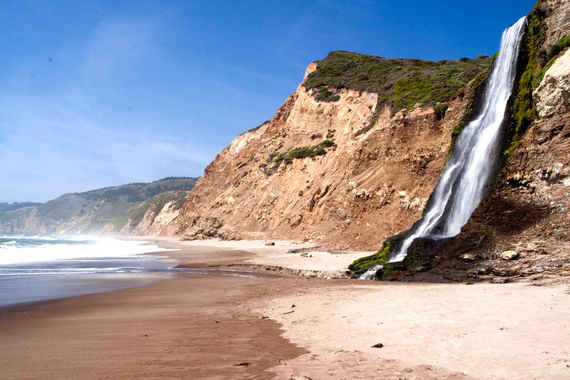 Credit: Flickr/Brandon Levinger
2. Alamere Falls
Point Reyes
Oh this? It's just a waterfall. THAT FLOWS DIRECTLY INTO THE OCEAN. A rare "tidefall," it's found by following the Coast Trail from the Palomarin Trailhead on a 8.5-mile round-trip hike. Pro tip: stop at Bass Lake along the way if you're into rope swings. (Editor's Note: You're into rope swings.)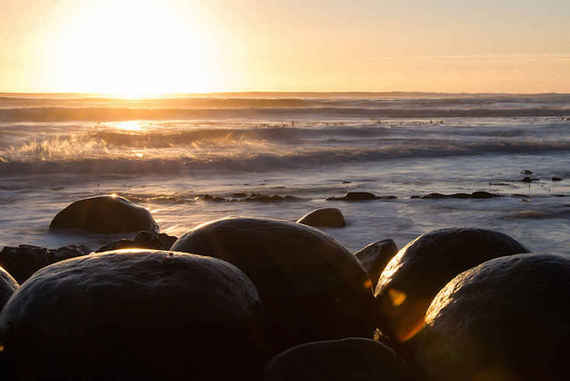 Credit: Flickr/Images by John 'K'
3. Bowling Ball Beach
Point Arena
Named after the spherical sandstone creations, which look like bowling balls (and also, just regular balls), Bowling Ball Beach is located way the hell up Hwy 1. If the tide level is just right, this is one of the most "seriously WTF" things in California.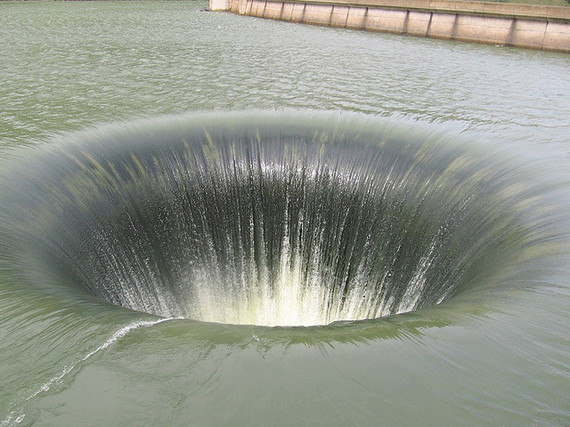 Credit: Flickr/John Terning
4. The Glory Hole
Lake Berryessa
The California drought has kinda ruined this one, but when the water levels are right and you're near the east side of the Monticello Dam at Lake Berryessa, this open bell-mouth spillway (basically what lets them release flows of dam water into Putah Creek) is one of the coolest things you'll ever stare into (from a very, VERY safe distance) in your life. Creepy bonus: the lake was the site of one of the Zodiac murders!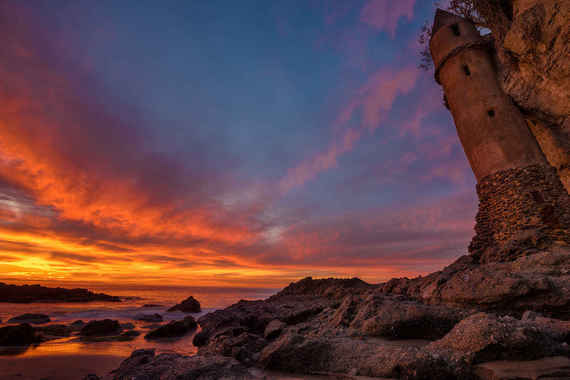 Credit: Flickr/Tom Bricker
Turns out, Orange County's only "lighthouse" (known as "Pirate Tower" to locals) was actually a 60ft structure built in 1926 to help California State Senator William E. Brown get from his home on the top of the cliff to the beach below (there's a metal staircase inside). Today, it's home to Westley and Princess Buttercup (or something).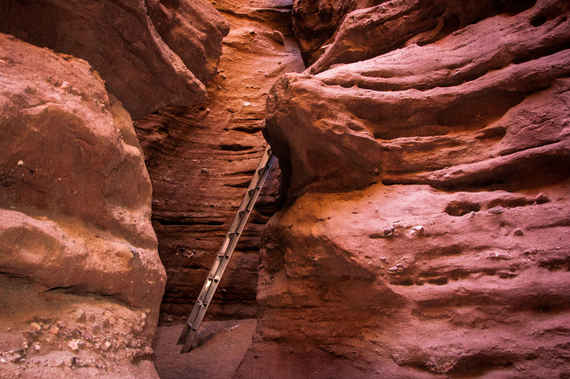 Credit: Flickr/Chetan Kolluri
Located about an hour southeast of Palm Springs, this is hands down one of the most unique California "hikes" you'll ever go on, largely because it's a LADDER hike (!) through a narrow and actually really refreshingly cold gorge formed years ago by the San Andreas Fault. The whole "Painted Canyons" name is thanks to the walls, which are washed with pinks, reds, grays, browns, and greens -- especially when you first pull into the canyon. Bonus: a few years back, some wonderful person replaced the wood ladders with metal ones. (Thank God.)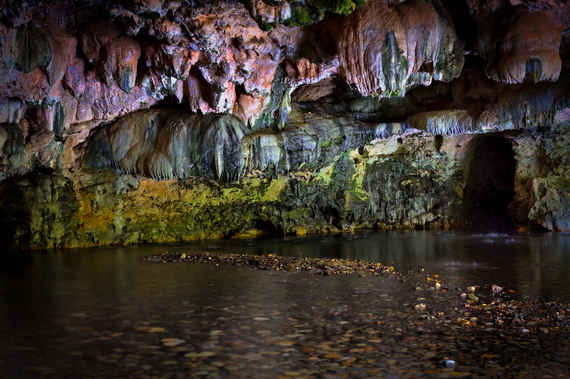 Credit: Flickr/A Silly Person
7. Natural Bridges
Vallecito
Known to geology nerds as a "karst," the Natural Bridges were formed when the rushing waters of Coyote Creek eroded through a layer of soluble bedrock and created this Aladdin-caliber Cave of Wonders. Best part? If you really want to explore this thing (and you can), you're gonna need a bathing suit. Basically if you're going to California Gold Country, you'll want to also be going to here.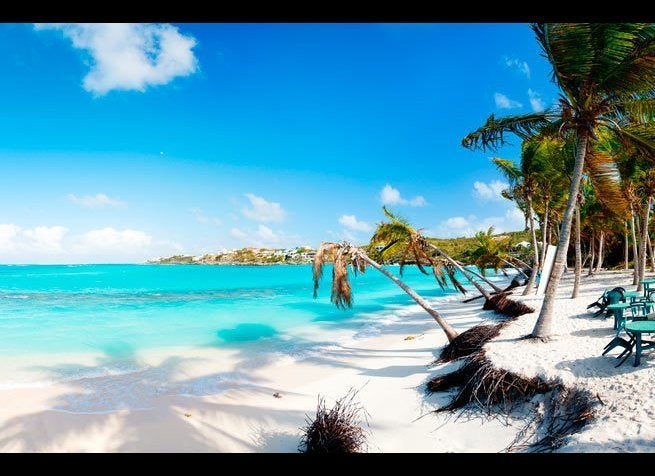 Under-The-Radar Vacation Destinations