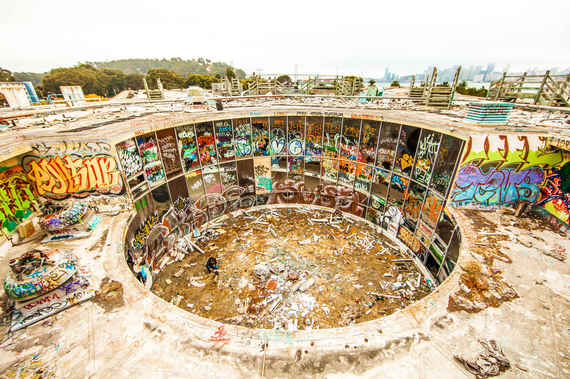 Credit: Flickr/Thomas Hawk
If you've ever seen I Am Legend or 28 Days Later you know that 1) there's something eerily fascinating about abandoned places, and 2) zombies are jerks. Providing you with all the eerie fascination you can handle, but none of the "zombie dogs killing your German Shepherd," here are some of the most insane abandoned places in California.
1. Cosson Hall
San Francisco
Opened in 1969 on sadly treasure-less Treasure Island, Cosson Hall was an asterisk-shaped barracks that featured six wings and a central, circular ramp (see above), all of which were occupied by male sailors stationed on the island. The building was in use up until the naval base was decommissioned in the 1990s, and has since fallen into serious graffiti-stricken disrepair.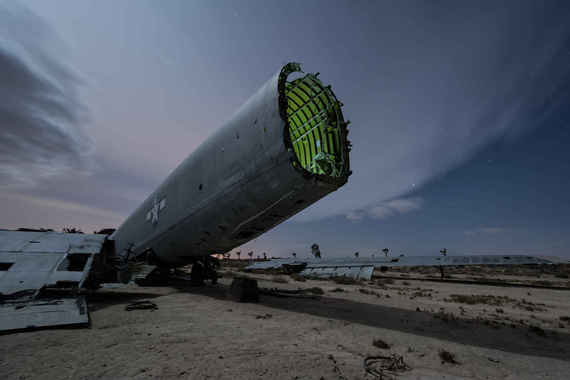 Credit: Flickr/.Freeside.
2. Airplane boneyard
Mojave Desert
Located just outside of Edwards Air Force Base (ya know, where Chuck Yeager became the first person to pilot an aircraft faster than the speed of sound), this airplane boneyard features a vast inventory of kinda mind-blowing Cold War relics, including what's left of the above awesomely named Boeing B-52B Stratofortress Bomber.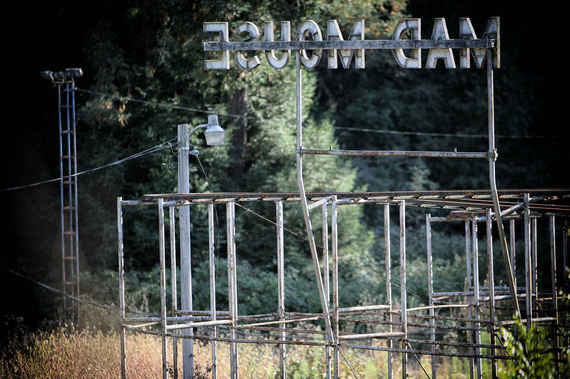 Credit: Flickr/Shawn Clover
3. J's Amusement Park
Guerneville
Tucked away in the Guerneville woods, this abandoned family-run operation sounds like it has the makings of a great Hardy Boys book backdrop nowadays. Opened in the 1960s and closed in 2003 due to rising costs, they essentially left the entire operation behind, including the Mad Mouse roller coaster, an old scrambler ride, a Tilt-A-Whirl, bumper cars, and a suspicious groundskeeper who's super weirdly the exact same height and weight of the ghost who was seen terrorizing the grounds.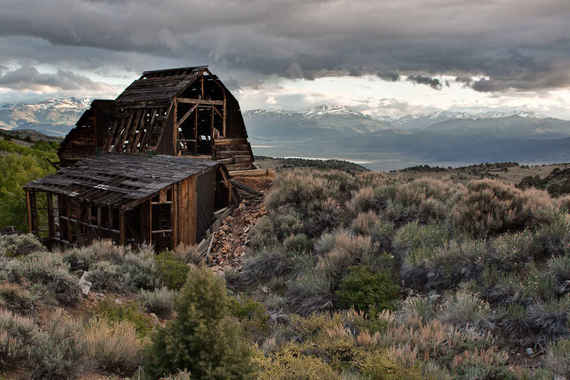 Credit: Flickr/Miles Sabin
4. Chemung Mine
Humboldt-Toiyabe National Forest
Mystery abounds when it comes to the Chemung Mine's sordid past; what we do know: 1) it served the town of Masonic (basically as far East as you can go from the Bay Area before you hit Nevada), 2) its owner was allegedly thrown into a mine shaft for cheating his employees, and 3) his ghost is not super happy about it.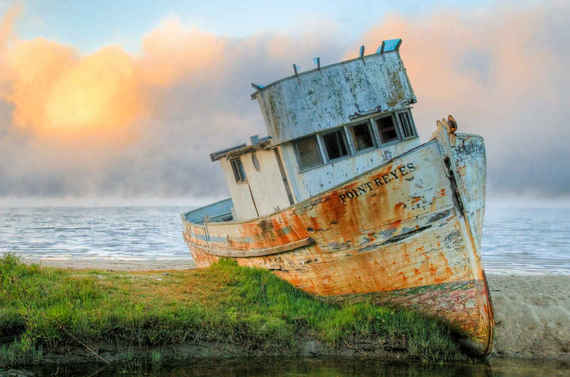 Credit: Flickr/Orin Zebest
5. The Point Reyes abandoned boat
Inverness
One of the most Instagrammable things you'll find on the Point Reyes National Seashore (really guys, it has its own Flickr group), this abandoned fishing boat -- aptly named the "Point Reyes" -- mysteriously ended up in Inverness and when the property it was resting on was sold, the new owners left it for fear of upsetting local photographers.
6. The Bayshore Roundhouse
San Francisco
Built in 1910, Bayshore's brick roundhouse was used to park and service locomotives on their way into SF. As the Southern Pacific line grew, so did the Bayshore facilities -- at one point there were 25 outbound tracks, 39 inbound tracks, and even a hospital for the 3,000 employees. The rise of diesel engines meant steam facilities became obsolete and the roundhouse was abandoned in 1982. A fire in 2001 demolished half of what was left of the roof of the roundhouse, but the bones of the structure are still intact/super-cool looking. While there were once over 200 roundhouses in California, Bayshore's is the last standing brick roundhouse in the state.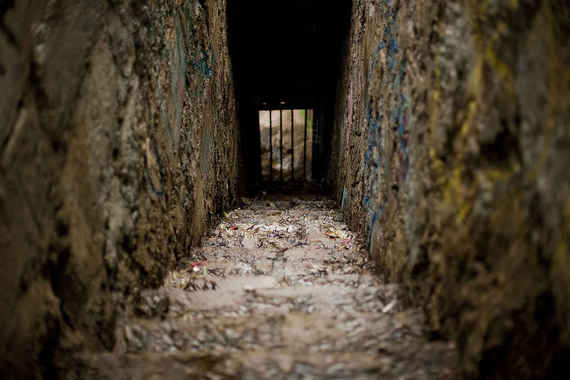 Credit: Flickr/Samantha Scott
7. Griffith Park Zoo
Los Angeles
Opened in 1912 and closed in 1966 with the opening of the Los Angeles Zoo, the abandoned site of the Griffith Park Zoo still features the ruins of animal enclosures, which double as both a picnic area (uh, that doesn't sound creepy at all) and the sometimes-home of the Great Horror Campout.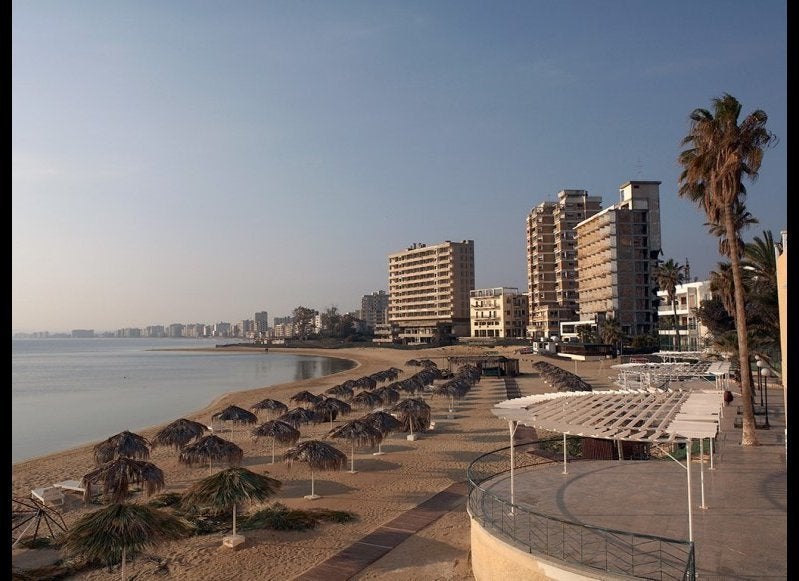 Eerily Beautiful Abandoned Places