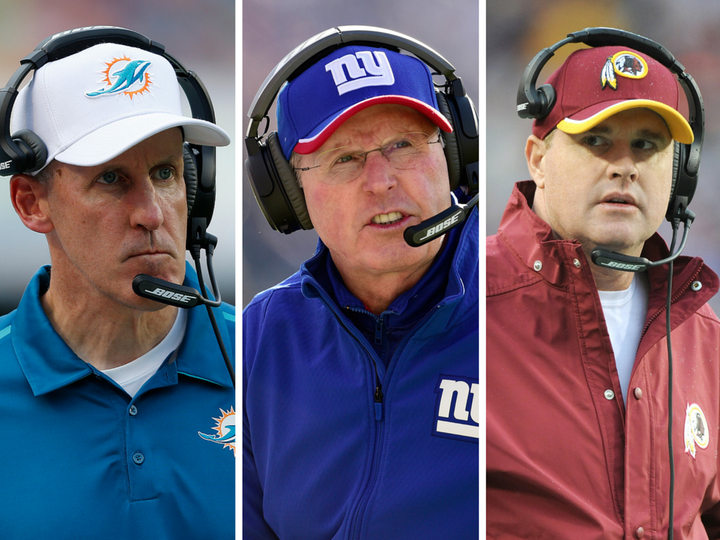 The life of an NFL head coach is one of endless hours of film study, rigorous strategizing and the constant pressure to win, win, win. But few coaches are safe from a disappointing season, and as we get set for another year of football, we know that certain seats are hotter than others. Seventeen of the 32 teams have had at least five head coaches since 2000. And in the case of these seven coaches, the boiling point is nearest.
Joe Philbin, Miami Dolphins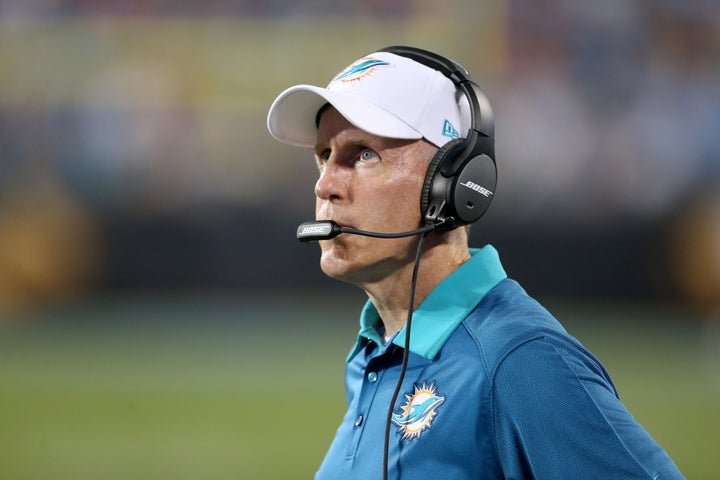 Philbin seems like a perfectly nice guy, but with a 23-25 record during his three-year tenure in South Beach, his sense of urgency has to be high. There was the Richie Incognito/Jonathan Martin debacle, not to mention the fact that Philbin nearly single-handedly cost his team a shot at the playoffs against Green Bay last year. The 2015 version of the Dolphins is easily the most talented roster Philbin has worked with, and anything less than 10 wins and a postseason berth would be unacceptable. With four-time All-Pro defensive tackle Ndamukong Suh now on board, the defense should become an elite group. In addition, the front office nabbed two playmaking wideouts in Kenny Stills (via trade) and Devante Parker to aid in the development of Ryan Tannehill. Simply put, Philbin has run out of excuses not to win.
Mike Pettine, Cleveland Browns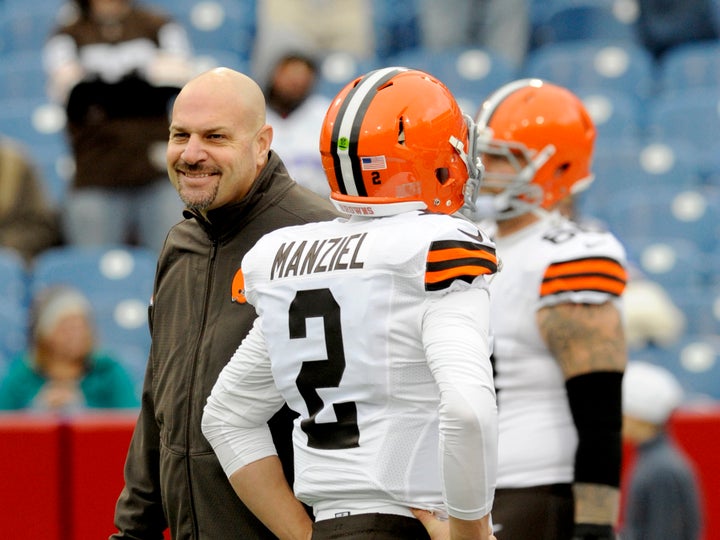 Pettine, a former high school coach, deserves credit for having kept a marginally talented Cleveland team afloat last year with Brian Hoyer under center and the suspended Josh Gordon off the field. But now that his roster isn't so bereft of talent, expectations are getting higher. First-round draft choice Danny Shelton is a load in the middle who led the nation in sacks last year. In addition, big things are expected of rookie running back Duke Johnson, whose hamstring problems seem to be the only thing holding him back from seizing the starting gig. Pettine will rely heavily on veteran quarterback Josh McCown, whom the Browns acquired in free agency, and that might not be the worst thing, considering Johnny Manziel is the No. 2. But with only three winning seasons since 1990, Cleveland will be battling in an extremely tough division with three teams highly capable of making postseason runs. The front office, of course, wants to win, and it wants to win now. Anything less than a 9-win campaign could very well do Pettine in.
Jeff Fisher, St. Louis Rams
The 57-year-old Fisher has been in St. Louis since 2012, and he has yet to make the playoffs, let alone produce a winning season. Much like Philbin in Miami, Fisher has been blessed with a vastly improved roster, specifically on the offensive end. Rookie running back Todd Gurley has bona fide superstar ability -- when he's healthy, that is -- and Nick Foles under center represents a drastic improvement from Austin Davis, who was forced into action when Sam Bradford went down for the entire season. Bear in mind that the Rams boast perhaps the most feared front seven in pro football. The NFC West is arguably the league's strongest division, but a fourth consecutive losing season would be the nail in the coffin for Fisher, who happens to be one of the league's highest paid coaches, raking in a robust $7 million annually.
Tom Coughlin, New York Giants
It's hard to fathom that a likely Hall of Famer with two Super Bowl rings could be dealing with job security, but such is the nature of the NFL, a league that doesn't rest on its laurels. It's anyone's guess whether Coughlin, who signed a one-year extension through 2016 back in March, can survive another mediocre season, but he has a surplus of offensive weapons at his disposal. Eli Manning and the G-Men enter year two of Ben McAdoo calling plays, and they do so with a healthy Victor Cruz, the juggernaut Odell Beckham Jr. and a capable veteran running back in Rashad Jennings. The defense is a question mark and the NFC East should be its normal rugged self, but Big Blue has enough tools to flip the script and go from 6-10 to 10-6 in 2015. A fourth straight consecutive year failing to reach the playoffs probably won't be tolerated.
Mike McCoy, San Diego Chargers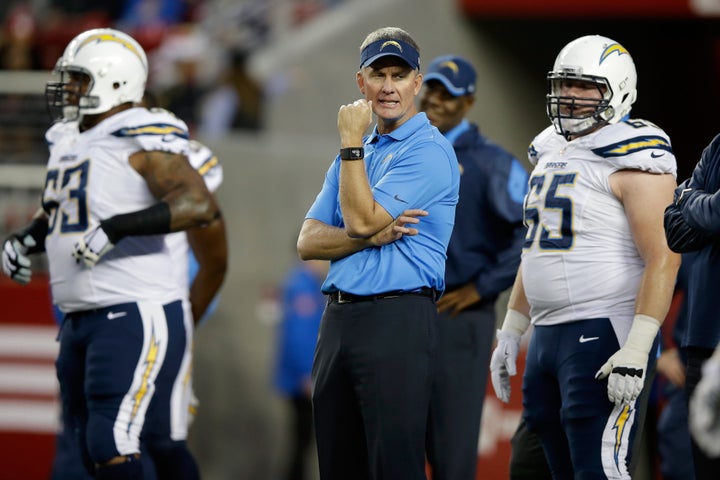 Norv Turner wore out his welcome in San Diego because he couldn't win in January. In two seasons, McCoy has already won a playoff game and led a pretty consistent Chargers offense that is likely to improve with All-World rookie running back Melvin Gordon. But you still get the sense that McCoy needs to win the AFC West, or at least make the playoffs again. The Chargers, with a 33-year-old Phillip Rivers, are clearly in "win now" mode. Plus, they are dealing with the mess that comes from a franchise on the verge of relocating up the highway to Los Angeles. McCoy, meanwhile, has the best personnel on defense that he's had during his tenure... and that comes with lofty expectations, as he's no doubt aware. 
Lovie Smith, Tampa Bay Buccaneers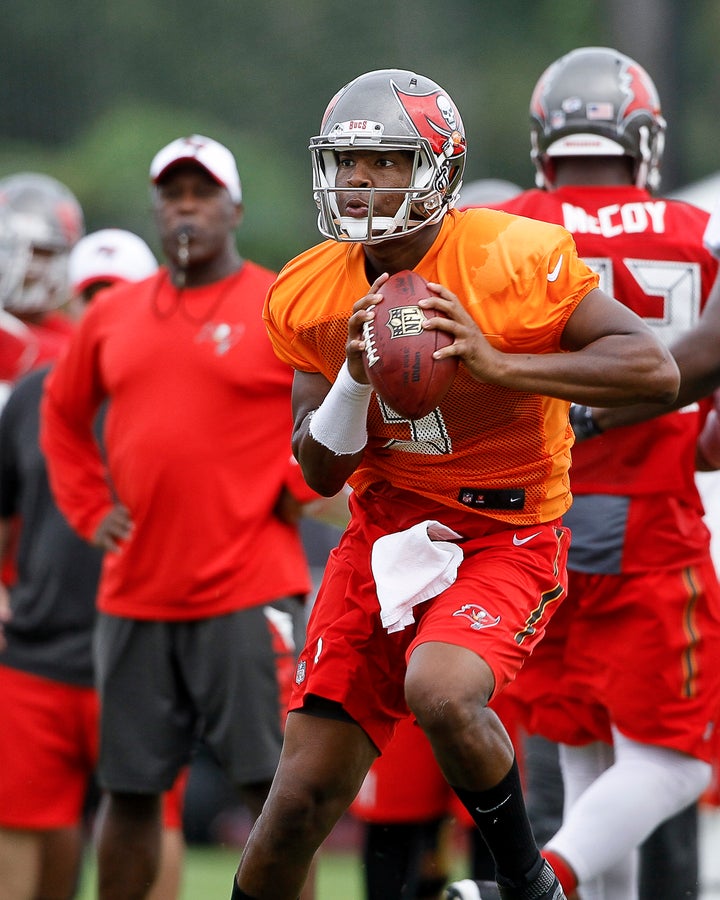 Tampa Bay made the ultimate bet on Jameis Winston when it took him first overall in April, and coaches with rookie quarterbacks are usually given the benefit of the doubt. It's why we don't see Tennessee coach Ken Whisenhunt on this list, though one could certainly argue for his inclusion. But then again, this was a 2-win football team last year in one of the weakest statistical divisions the NFL has ever had. Smith's calling card has always been that he gets the most from his players -- but he's also known as a brutally uncreative offensive mind, which doesn't lend itself to any positives with Winston. Maybe Smith is delusional. After Winston's shaky preseason debut, in which he went 9-19 with a pick, the 57-year-old head coach said: "Felt pretty good about the good things he did. I thought it was a typical Jameis Winston day." If that's a typical day for the No. 1 overall pick, then the Bucs may not win two games in 2015, and Smith will likely be fired for the second time in four years.
You almost wonder if Gruden rushed into taking the Washington job three years ago. Remember, he was once one of the real rising stars of the coaching world. Gruden achieved a moderate level of success with Andy Dalton and the Cincinnati offense as the OC, and Washington's front office hoped he could do the same -- and more -- with Robert Griffin III. That hasn't happened, however, and even with RG3's injury issues, it didn't take long to see that Gruden simply was not going to adjust his offensive scheme to fit Griffin's skill set. Last year, Washington was consistently one of the league's worst teams on both sides of the ball, finishing with a wretched 4-12 record. Gruden displayed little creativity offensively, finishing 26th in points scored, a shade better than the dead last ranking in QBR allowed. With little hope of improving in 2015, it seems almost like a foregone conclusion that Gruden will be gone soon.
Calling all HuffPost superfans!
Sign up for membership to become a founding member and help shape HuffPost's next chapter