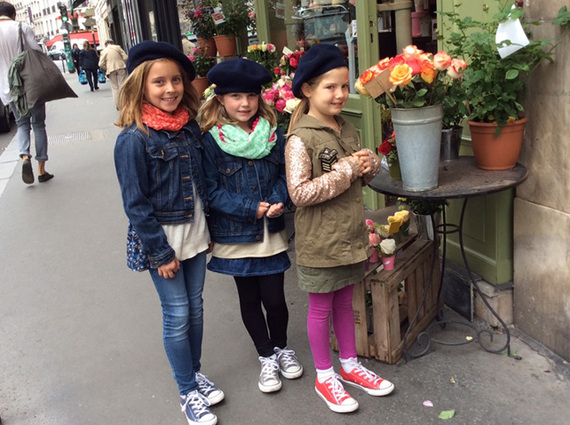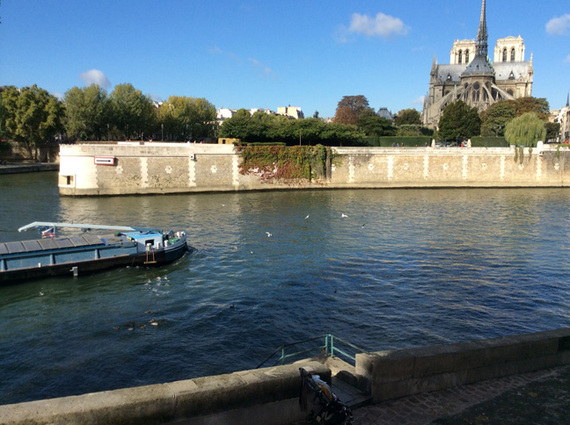 1. The rolled back pant cuff. The skinny pant with the rolled back 1 inch cuff is the only Parisian pant look and it must be worn with a contrast color Bootie that has a fat 3 inch late 60's heel or a menswear shoe or a sexy strapy Bootie with a three inch heel.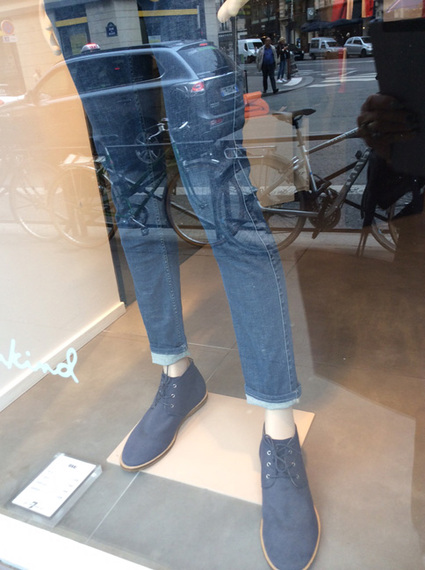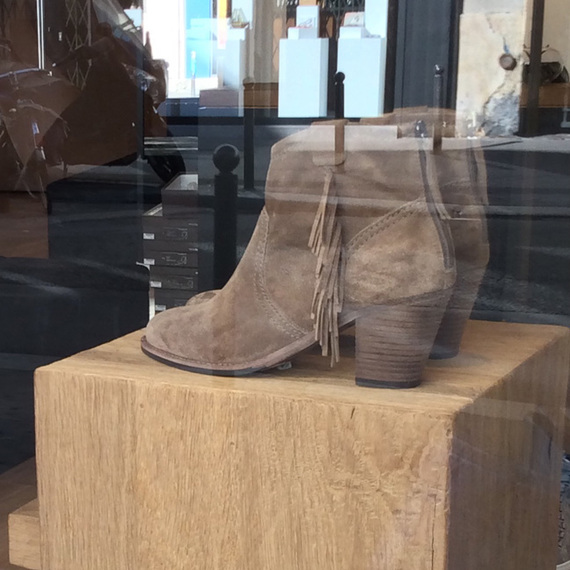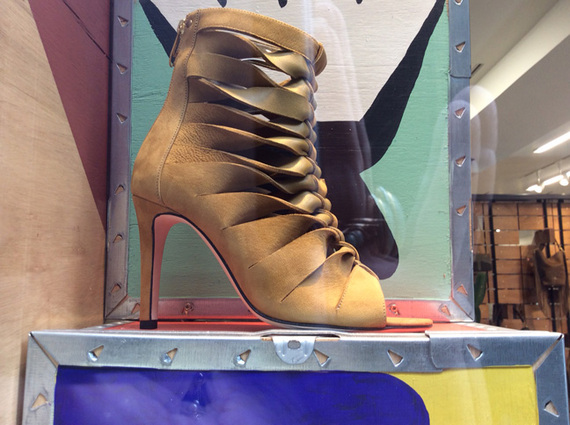 2. The short boxy coat in either menswear grey tweeds or houndstooth or in gold lame brocade, both worn with non matching pants, preferable blue jeans or grey jeans, (but not black jeans) as the contrast colored cuff must show.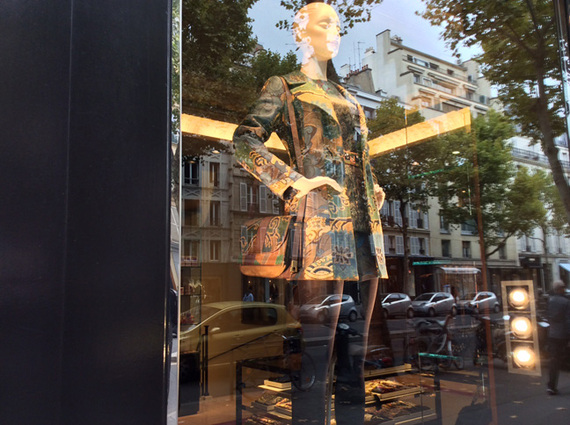 3. The short Bootie is the 2015-2016 "must have" shoe and it's worn with tight pants, or full skirted layered dresses in florals with pink or purple colored pantyhose, or worn with slim bordeaux leather mini skirts with front side seam slits with black or wine lace pantyhose.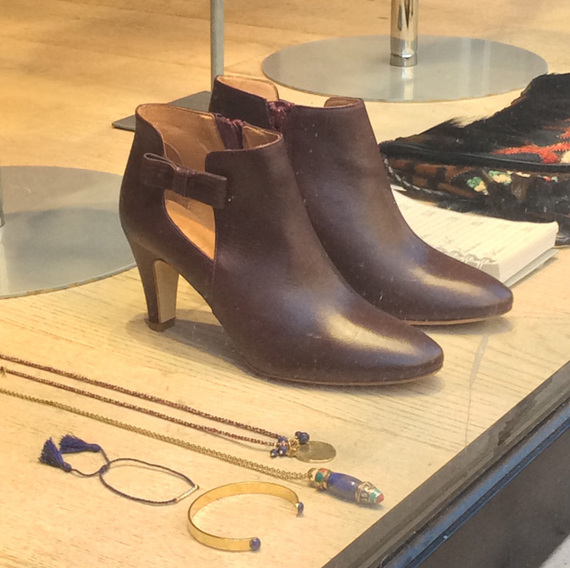 4. The belted coat. A maxi lame belted trench coat, is worn over a micro mini with thigh high boots ( do think 1965) worn with nude stockings. Show the bare thigh! The short belted "bathrobe" wrap coat is also an option with a full shawl collar, often in menswear grey flannel.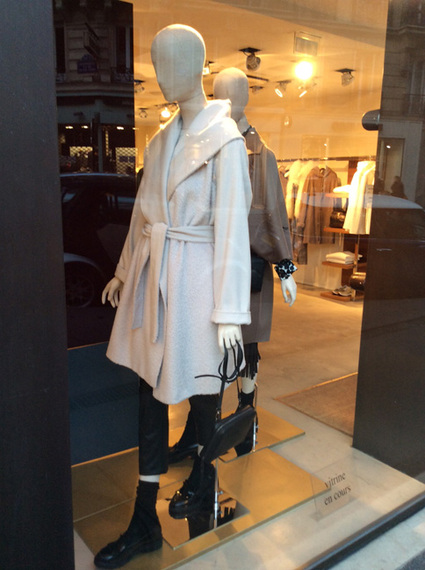 5. A large orange leather expensive bourgeois bag. It started with the orange Kelly bag of the fifties and today it's the orange Birkin bag of the nineties and showing these bags off is important as they are now the IT ITEM today. Wearing this bag is showing that in spite of the layered whacky wild mixed style of layered shirts and tops hanging out longer than the jackets, the Expensive Bag says I'm not a "bag lady" I'm a posh bag lady.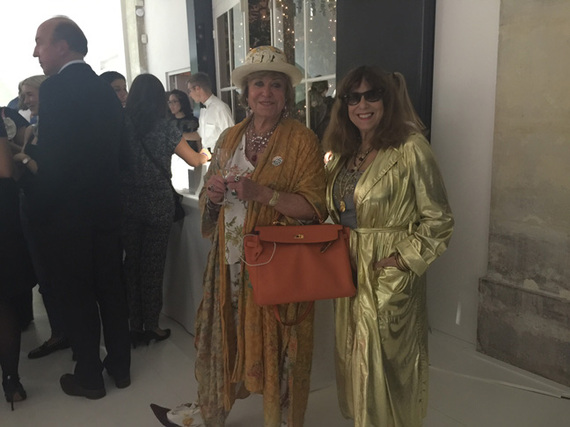 6. A floppy hat is worn with a patchwork dress, a lame coat, a full floral balloon skirt dress and outrageous jewelry and must be topped with tattoos, blue streaked hair or dark hot pink hair.
This sixties hippy hat is worn with the layered, mixed patterned clothing and looks best with jeans and short belted coats and the Bootie or with 4 inch high strappy stilettos.
Here I am in the late sixties with the first floppy hats.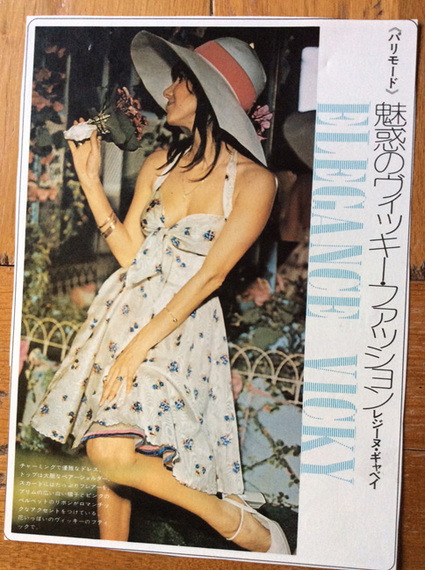 7. A Boyfriend with Man Bun. What can I say. It started with Joakim Noah and what can I say.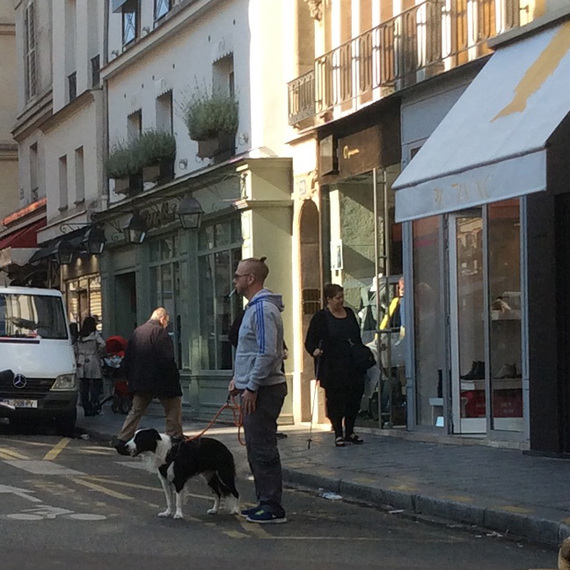 My fall Paris Fashion Week is my favorite Parisian week of all. You will find me seated outside at the Cafe Flore with my drawing pen and sketch pad in hand as the Parisian woman comes back from her month long holiday sporting men with gorgeous tans as well as the latest Fashion look for fall.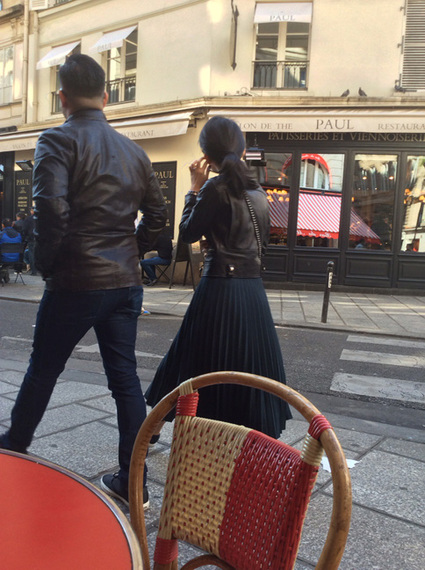 My second "Voyeur" spot is Sunday at 10 am in the Buci Market where I have breakfasted for 50 years at the Bar du Marche (with the red striped awning) on the corner of the Rue de Seine. There the locals come in wearing their latest Fall sportswear. They come early to the bakery Paul before the tourists appear at noon and all the croissants are gone. If you fly to Paris and arrive on Sat morning, do eat lunch at Le Comptoire nearby at Place Odeon and go see the fashions at the Cafe Flore at night and then do the Buci market on Sunday morning, La Societe restaurant on Sunday night and you can fly back to NY on Monday morning and know everything new there is to know about European fashion as the English and the Italians are showing off their latest looks too at the Cafe Flore and La Societe after shopping Paris Fashion Week.