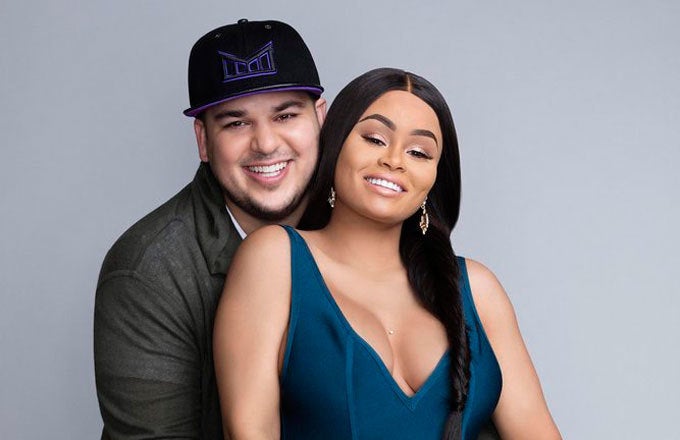 Keeping Up With the Kardashians is currently taking a break from their regularly scheduled programming to air a six-week-long PSA entitled Rob & Chyna. The program will focus on the scary and real realities of starting a family with your youngest sister's boyfriend's ex-fiancee and baby's mother. Its first installment aired last night, featuring some familiar Keeping Up players along with some new faces.
Last night's premiere of Rob & Chyna was a very important moment in Kardashian history, the culmination of a pipe dream that was born eight months ago when Blac Chyna posted a photo of herself ensconced in Rob Kardashian's arms. Rob and Chyna's relationship seemed molded by the Reality TV Gods—and that was before it was announced that the two were having a child!—and now we finally have the show. In case you missed last night's episode—which, WHAT THE F**K IS WRONG WITH YOU?—we've collected some of the best, and most moving, moments from the premiere. #WheresTheJellyPaige
Blac Chyna and Friends Make Fun of Rob for Being a "Mama's Boy"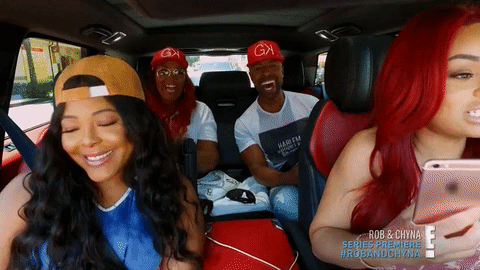 Blac Chyna, driving a car full of civilians, who otherwise would not be on TV if it were not for Kristen Jenner, find it in themselves to laugh at Rob for talking about his mother, Kristen Jenner, constantly. They giggle at Rob's enjoyment of his mother's cooking, his need to seek out her advice, and on and on. Apparently, this is something Chyna takes issue with. She also thinks that Rob places too much weight on his mother and sister's opinions. This is all pretty amusing, but even more interesting considering those opinions got Chyna this show. 
Scott Disick Tells Rob to Name His Daughter "Kim Kardashian"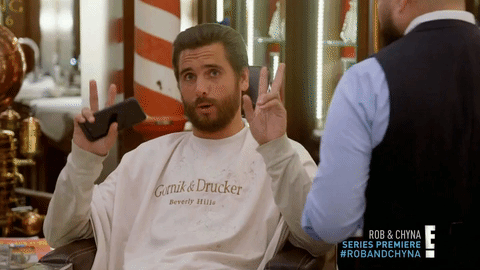 Scott Disick must have the most extensive series deal with E!, because no spin-off makes it to air without this young man. A tripod can't so much as expand in the Calabasas area without Scott running to its location before the camera is even attached. Of course, he's in the inaugural episode of Rob & Chyna giving some "advice" and "guidance" to Rob about becoming a parent. Scott tries his best to pretend he knows what it's like to be excited about having a baby, and asks Rob what gender he wants his unborn fetus to be. Rob wants a boy so he can mimic the relationship he had with his father, and to have a male heir to the Kardashian name. Scott asks Rob if he's really concerned about the Kardashian name dying, because the world will not soon forget Kim, which brings Scott to then suggest Rob name his child "Kim." He says this partly in jest, but mostly in complete sincerity, since his children would fare so much better with the Kardashian name, or even a hint of it.  
Now that we know Rob and Chyna are having a girl, I want nothing more than to see this actually happen.
Rob Reacts to the News He's Having a Girl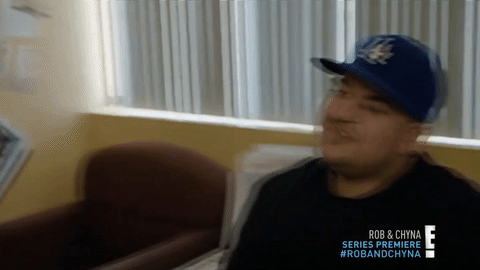 Rob Kardashian, a man who most likely blames most of his emotional traumas on the women in his family, is none too pleased to be expecting a girl. His face drops, already imagining her tiny soul being signed away to Jenner Communications before she can pick out fabrics for her custom wardrobe like North West. 
The First Time Blac Chyna Sees Rob After He Neither Confirms Nor Denies He Was "Still Texting Bitches"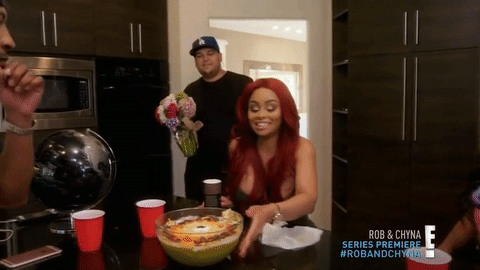 Before he gets thrown out of Chyna's house, Rob arrives, flowers in hand, to apologize for not aggressively denying that he was texting "females" other than Chyna. This is a magically awkward moment: Chyna's eyes dart over to Rob and she seethes, offering a look more subtly aggressive than her throwing those flowers into her pool (which she does seconds later). 
Blac Chyna and Friend Find Rob's Spare House Key, Break Into His House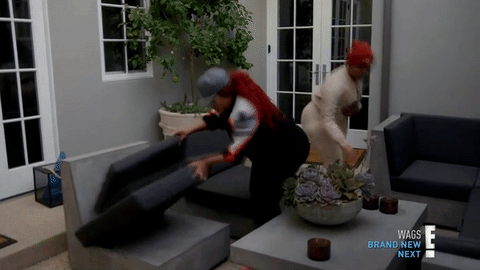 After accusing Rob of textually cheating, Chyna kicks him out of her house. Luckily for Rob, he has a home in Calabasas that's been paid for by Kris Jenner. So, after not hearing from Rob for days, Chyna takes a trip over to his house to check on him. He's not home, but this doesn't stop Chyna and her friend Paige from finding a spare key in Rob's backyard. They let themselves into his home and confirm that he is living there. Chyna, like all of us watching, points out that their break-in is precisely why people need alarms in their homes. Rob's home is extremely accessible, but maybe that's because he's inside so much. Who knows. 
Blac Chyna Cries About Jelly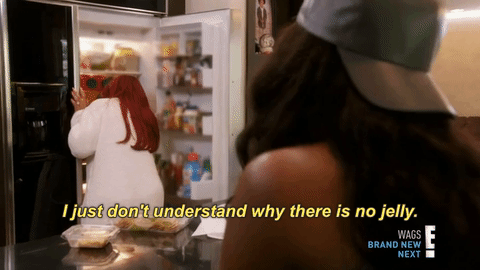 "I just don't understand why there's no jelly. It's like nobody cares!" — Blac Chyna, hero
Kris Jenner Reacts to Turkey Bacon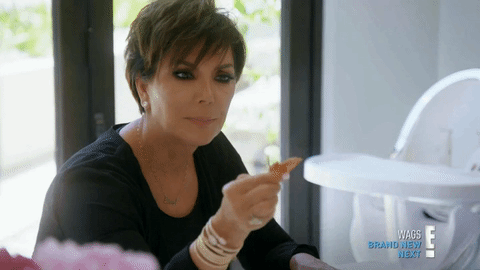 Kris, doing the best mothering she can, cooks Rob breakfast in her home. The breakfast includes turkey bacon, which Kris has apparently never had. She tries some, immediately spits it out and asks, "Who eats this shit!?" Poor people who are trying their best, Kris. That's who. 
Calling all HuffPost superfans!
Sign up for membership to become a founding member and help shape HuffPost's next chapter
BEFORE YOU GO
PHOTO GALLERY
Hilarious Things Kim Kardashian Really Said