by Caitlin Morton and the Editors of Condé Nast Traveler
Featuring private plunge pools, mountain views, and culture to spare, these are the 30 best hotels in Central and South America, as chosen by Condé Nast Traveler readers.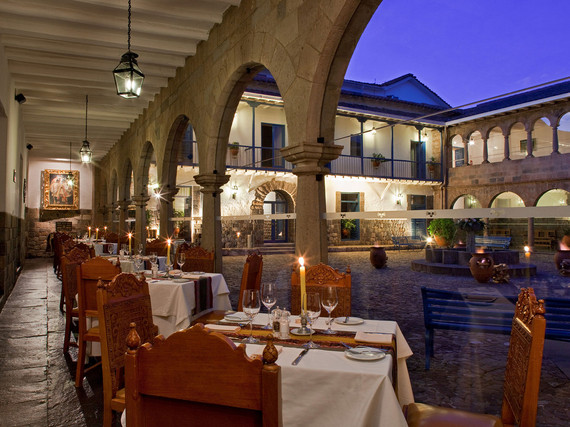 8. Palacio del Inka (Luxury Collection) -- Cusco, Peru
Across from the Koricancha (Temple of the Sun), and just blocks from the main plaza, this "classic hotel" with a central colonial courtyard is nearly 500 years old. The interior design, paintings, and furnishings evoke Peru's colonial past. Rooms are simply decorated with tapestries and paintings and mirrors in gold frames. "The breakfast baked goods at Inti Raymi can't be beat"; the restaurant also serves dinner and lunch with local and organic ingredients. "The food and the service are excellent."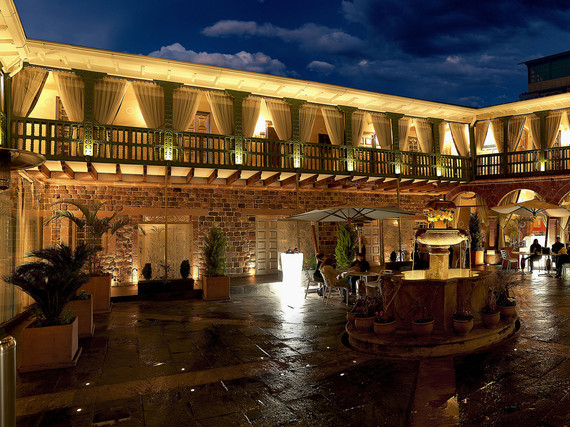 7. Aranwa Cusco Boutique Hotel -- Cusco, Peru

Readers' Rating: 88.649
Built in a 16th-century colonial mansion, Aranwa Cusco Boutique Hotel is located just two blocks away from Cusco's Plaza de Armas. Rooms are decorated with lush curtains and gilded headboards, and all bathrooms come with heated floors. The hotel has its own library and art gallery.
6. Inkaterra Machu Picchu Pueblo Hotel -- Machu Picchu, Peru
This re-creation of an Andean village is "a truly gracious property" set amid waterfalls and gardens at the foot of Machu Picchu. "Even though there's so much hustle and bustle right outside the gates, you feel like someone dropped you into a peaceful paradise." Depending on your suite choice, rooms can come with fireplaces, terraces, and private plunge pools. Enjoy Andean dishes at the Café Inkaterra.
5. Belmond Hotel Monasterio -- Cusco, Peru

Readers' Rating: 89.058
A national historic landmark, this 16th-century former seminary just blocks from the city center has "the serenity and luxury of the lovely monastery grounds." Guest rooms have architectural quirks like sloping ceilings and paintings in gilded frames. In the lobby bar, sip a cocktail while a jazz musician plays. The antique refectory of El Tupay has "exquisitely prepared and presented dinners" featuring international dishes; a buffet breakfast with a view of the main patio is served at Illary.
4. Park Hyatt Palacio Duhau -- Buenos Aires, Argentina
"A beautiful blend of contemporary and elegant old Argentine architecture," this "gorgeous property" is situated in a former Belle Époque palace. In Recoleta, it has "a really super location" that's convenient to restaurants and shops. Enjoy "outstanding Argentinean cuisine" and wines from an extensive list at Duhau Restaurante & Vinoteca; diners can take their meals al fresco on its expansive garden terrace. "Staff exceed expectations every day."
3. Belmond Hotel Das Cataratas -- Iguazu National Park, Brazil
The only hotel within Brazil's Iguazu National Park, Das Cataratas is a Portuguese colonial-style building painted pink and white, with a spacious pool and spa. The hotel's lawns slope down to a splendid lookout over Iguazu Falls, its sound and fury overpowering. Activities include helicopter and boat tours.
2. Belmond Hotel Rio Sagrado -- Sacred Valley, Peru

Readers' Rating: 89.935
Traditional materials and design create an enclave modeled on Andean village life, but five-star lavishness is also paramount at this intimate and secluded hotel on the banks of the Urubamba River and close to the Ollantaytambo train station. The atmosphere is ultra-tranquil (no TVs!) and eco-conscious, with gourmet, organic Peruvian fare.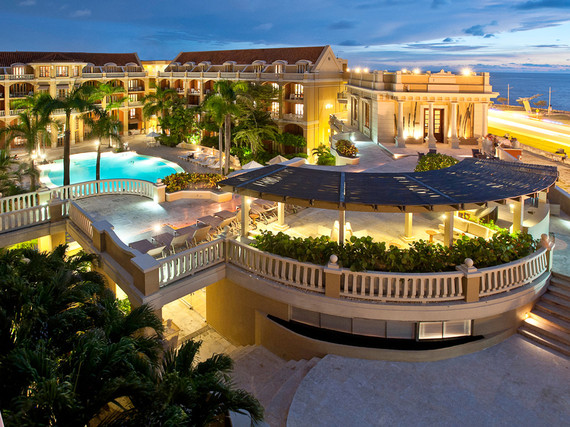 1. Sofitel Legend Santa Clara Cartagena -- Cartagena, Colombia
Originally as a convent, Sofitel Legend Santa Clara Cartagena was transformed into a luxury hotel in 1995. Rooms are spacious and simply decorated, while the luxury room comes with high beamed ceilings, a balcony, and private butler; suites and villas are all incredible. Activities include kayaking, scuba diving, sailing, and boating.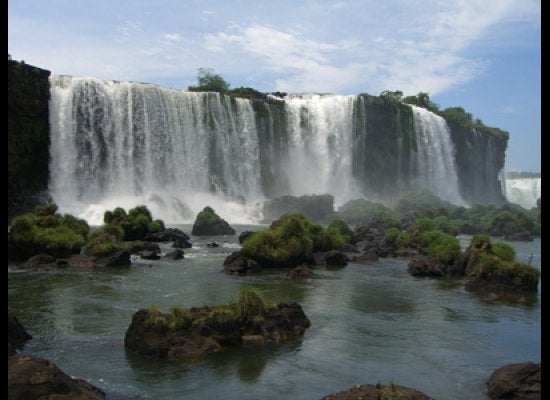 Waterfalls Worth Visiting