It's amazing how even the smallest of weekend projects have the ability to refresh and renew your apartment. Maybe you're moving into a new place and looking for ways to make the space your own. Or, perhaps you've lived in the same apartment for years, but gradual wear and tear has signaled a need for a re-design.
You might think you're limited as a renter when it comes to weekend projects. However, there are several fun (and often affordable) ways to have your space looking like new again. Want to know how to get started? Read below for some excellent weekend projects that are tailor made for your apartment:
1. Install Floating Shelves
It's always a good idea to have extra space for all of your stuff. We all like to go shopping and pick up new things for the apartment, but clutter is also a factor to consider.
You can eliminate this problem by installing floating shelves- they're lightweight and easy to hang, and they're a simple and practical way to decorate any room. With these shelves, your knick-knacks, picture frames, and small houseplants can find a new home.
It might not be the most fun weekend project on this list, but there are a lot of benefits to storage, and with spring in full swing, now is the perfect time to stow away all of that winter gear and garb.
However storage is one of the best weekend projects no matter the time of year. Start by tackling major problem areas for clutter -- that "junk" drunker, medicine cabinet, crowded closet, all-over-the-place laundry area, or messy coffee table might be good places to start.
Ready to show off those graphic design skills? Are you awesome at stencil drawings? Do you still have the urge to finger paint even though you're a grown-up? You can add a lot of character to your apartment by creating your very own art.
Not only is this weekend project a lot of fun and lets you explore your creative side, but it also helps you add a touch of warmth and personality to the space. As an added bonus, creating your own art is typically a whole lot less expensive than buying it!
If you have the OK from your landlord, grab some brushes and make those boring white walls history. While painting your entire apartment might require you to section off several weekend projects, most renters can usually get at least an accent wall completed over the course of one weekend.
If you'd rather express your creativity through food, try out some cooking techniques that might be a bit more challenging, such as making your own bread, pesto, cheese- or even beer! You can also take this time to re-season your cast-iron pans and skillets and sharpen your chef's knives.
6. Change Out Your Shower Head
Is your water pressure less than ideal? It's amazing how a great morning shower helps you feel refreshed and ready to take on the day. Upgrading to an adjustable shower head allows you to choose multiple settings, which is really great for showers and when it comes time to clean the bathroom.
If you're a pet owner, an adjustable shower head could be really helpful when the time comes to give your four-legged friend a bath!
7. Switch Up Your Lighting Fixtures
Have you always wanted to go glam with a sparkly chandelier? Maybe you want to make the switch to LEDs and go green. Or, perhaps you want to install dimmers so that you can offer your guests some mood lighting.
Most landlords are OK with renters switching out light fixtures, so long as the original lighting is re-installed before they move out. It's incredible how lighting influences the ambiance and mood of your apartment.
Changing out lighting fixtures doesn't take a degree in engineering- you can usually complete these tasks in one day and affordable lighting abounds at places like IKEA and Target. Whatever your lighting ambitions are, installing new fixtures is a fun and relatively inexpensive weekend project that can dramatically change the look and feel of your place.
If your landlord gives you the green light and you have the space and sunlight, put your green thumb to work. If you don't have much of a yard (or none at all), consider planting a small herb garden with just two or three potted plants and place them either outside on your patio, or even on the windowsill.
Next time you cook something that requires fresh basil, thyme or rosemary, stepping outside and snipping off a few leaves will come in handy.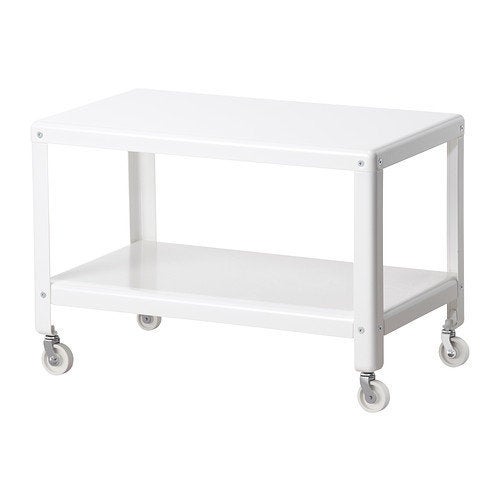 Coffee Tables Under $100, By Style