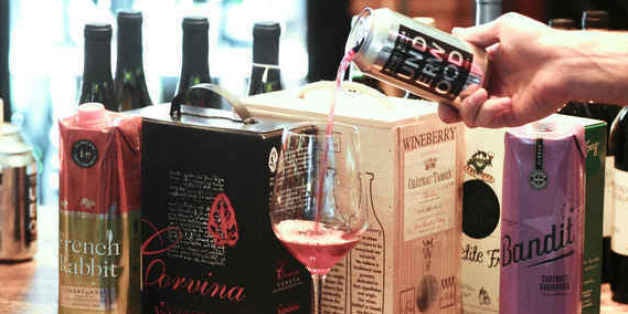 [Editor's Note: We're excited to introduce our new wine writer Nora O'Malley, whose vino knowledge goes so far beyond Franzia boxes in college, since she's a certified sommelier and manager of a sweet NYC wine shop.]
If you've ever "tapped" a box or slapped a bag, you surely know the stigmas attached to boxed wine (or maybe you don't, in which case, stay innocent and keep slapping). But, from cans to wines on tap, producers are finally getting smarter about how to deliver delicious wine in cheaper, more eco-friendly packaging, which means you can resist the rhetoric of the bottle-ists and open the minds (and mouths) of all your judgy friends to wine from a spout.
Start the conversion with our favorite eight wines not in bottles: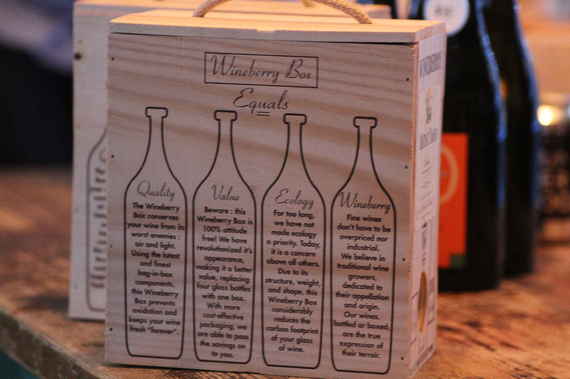 Wineberry Chateau Tassin Rosé
Packaging: 3-liter wooden box
Whoever said wine in a box couldn't be classy obviously never showed up to a party with a wooden Wineberry box and basked in the awe and adoration of all their friends. Be prepared: this bright and balanced Bordeaux blend will be taking up some space in your fridge, like, permanently.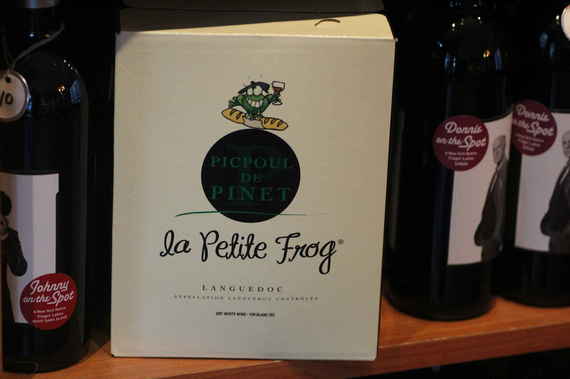 La Petite Frog Picpoul di Pinet
Packaging: 3-liter box
I'll just cut to the chase: La Petite Frog is one of the best boxed white wines I've ever tried, and I've tried a lot. (Hey, everyone experimented with Franzia in college, right? RIGHT?) Give me this Picpoul and a couple dozen oysters, and, please, just look away, 'cause this crisp and punchy little number from the Languedoc region pairs so much better with bivalves than a box of Sunset Blush.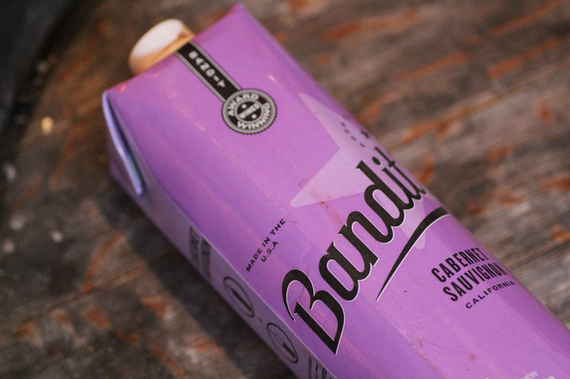 Bandit Cabernet Sauvignon
Packaging: 1-liter Tetra Pak
In theory, the lightweight, resealable Tetra Paks are great, but the contents of these "wine juice-boxes" can be more than a little disappointing. Thankfully, the Bandit Cabernet Sauvignon got me back on the Tetra train. While slightly lighter in body than most Cabs, the balance of spice, pepper, and dark cherries is perfectly on point.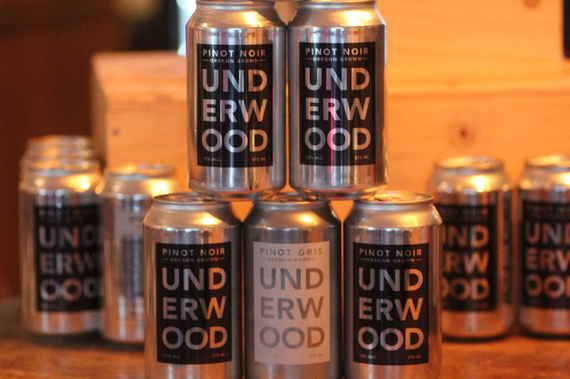 Union Wine Co. Underwood Pinot Gris & Pinot Noir
Packaging: 375-milliliter can
Pop, swig, repeat. That's about all it takes to fall in love with the new Underwood cans (yes, you read that right) of Pinot Gris and Pinot Noir. With no swirling, no sniffing, no pretension of any kind, the only potential "downside" to these small wonders is that at half a bottle of wine per can, they may go down a little too easily (and I'm speaking from experience here).