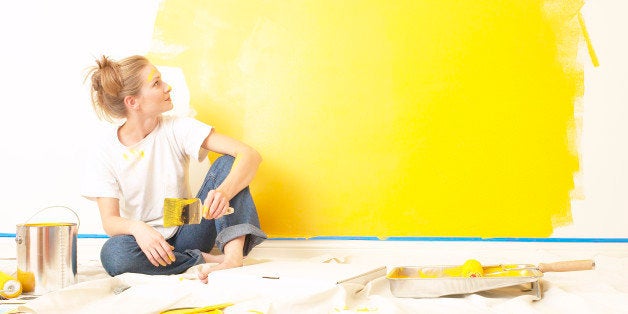 After spending big bucks on paint, you might be inclined to buy cheap brushes and rollers in effort to cut costs. However, in order to get professional results, you'll need to start with
. Investing in applicators is well worth the extra expense.
When it comes to painting, you always want to start with a blank slate. Wash
and make sure all repair work is done prior to applying any paint. For paint to go on smoothly, your wall should be clean, dry, and free of any loose debris.
Attention to detail is what separates good work from
work. For clean lines and professional-looking results, don't skip the painter's tape. Taping ensures that you'll have the crisp edges you want. To prevent bleeding, make sure the tape is sealed tightly around
.
Paint has a habit of ending up in places we never intended. Before even opening the can, make sure your work zone is protected. If you can, move out all the
take off all the wall plates. Then, cover the entire floor with a drop cloth. You'll thank yourself for this 10-minute prep when you're not scrubbing paint splatter off wood flooring later.
Never
skip the primer. This step preps the wall surface so paint sticks more easily, plus it ensures the true
of the paint shines through. These days, you can even buy a two-in-one paint and primer--doesn't get much easier than that.