It's the classic dinnertime dilemma. As a loving parent, you naturally want to feed your kids the good foods they like to eat. It's just that every food they like to eat is so unbelievably messy that it feels like you need a dedicated cleaning crew and EPA permission before you serve it. (No, really, how do they keep getting so much food on the walls when they can't even throw a ball yet?!)
We -- along with all the other parents out there -- understand your (sloppy, sticky, goopy) situation. We partnered with Clorox and asked real parents about the messiest foods for kids -- so messy, as one parent put it, that they're usually best served to naked babies.
Their quotes say it better than we could.
What's your pick for messiest food? Take the poll at the end of the page!
Oatmeal.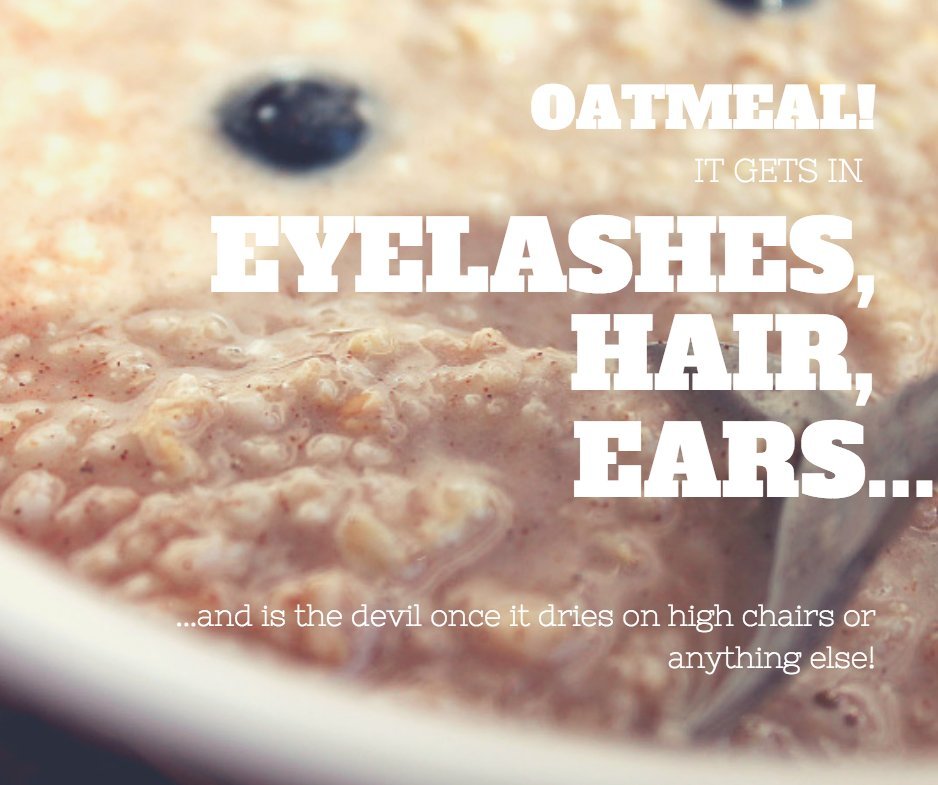 Carol Gentemann
Photo Credit: Desegura89/Flickr
The parenting version of "The Devil Wears Prada"? It's "The Devil Serves Oatmeal."
Avocado/Guacamole.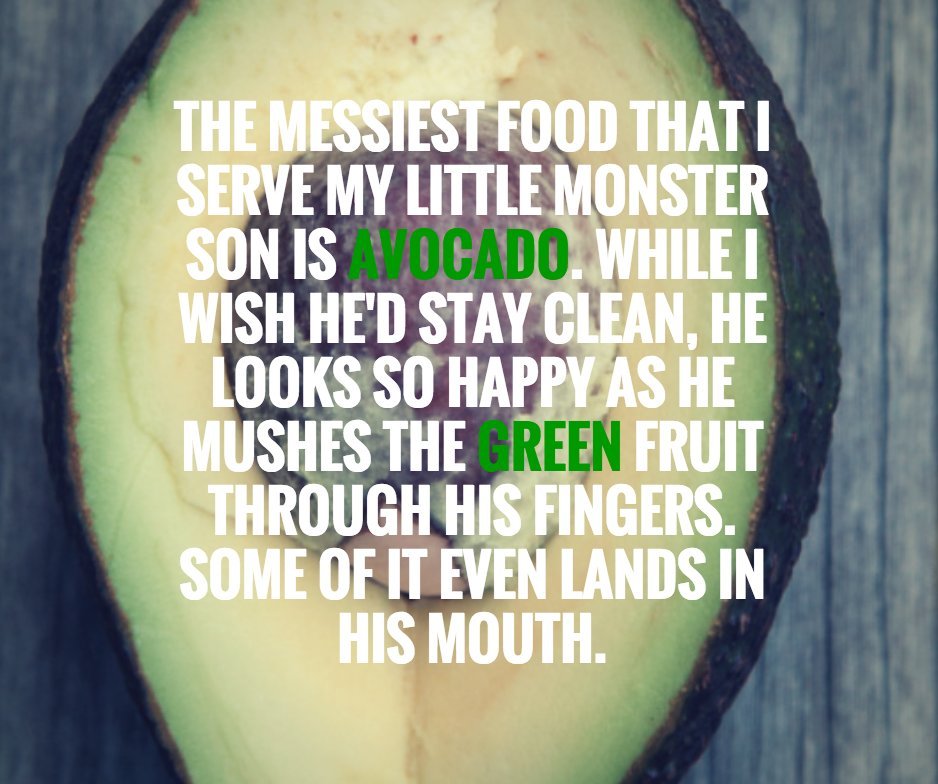 Vanessa Bell
Photo Credit: RussellStreet/Flickr
We're picturing Vanessa's son as a cuter version of The Incredible Hulk: "HULK MUSH PUNY AVOCADO."
Popsicles.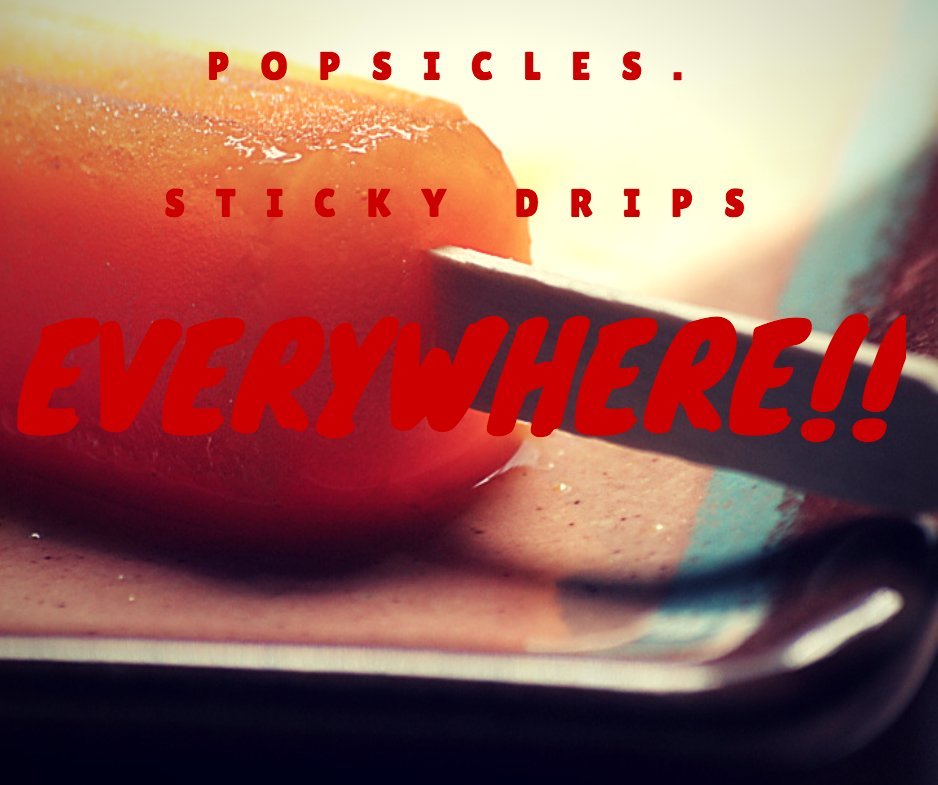 Parke Anderson
Photo Credit: Auntie K/flickr
Presumably, there are also "Drippy Sticks" everywhere when popsicles are involved.
Peanut Butter.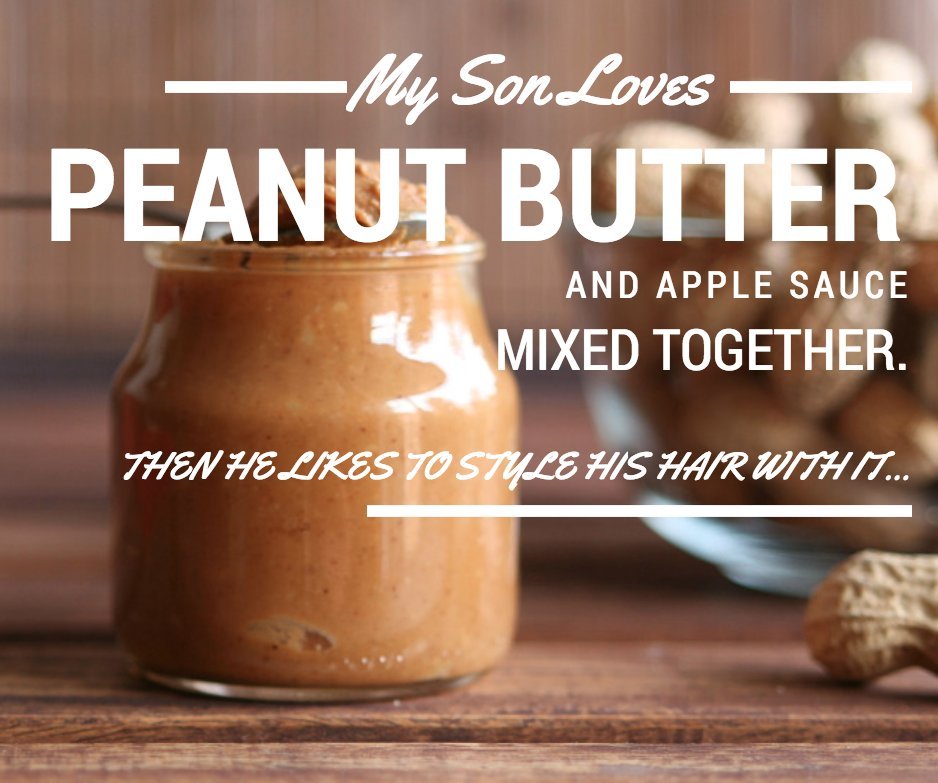 Amy Luparella Boyle
Photo Credit: Ann@74/Flickr
Does this actually work? (We're alerting our Men's Style editors to the newest DIY hair styling tip immediately.)
Yogurt.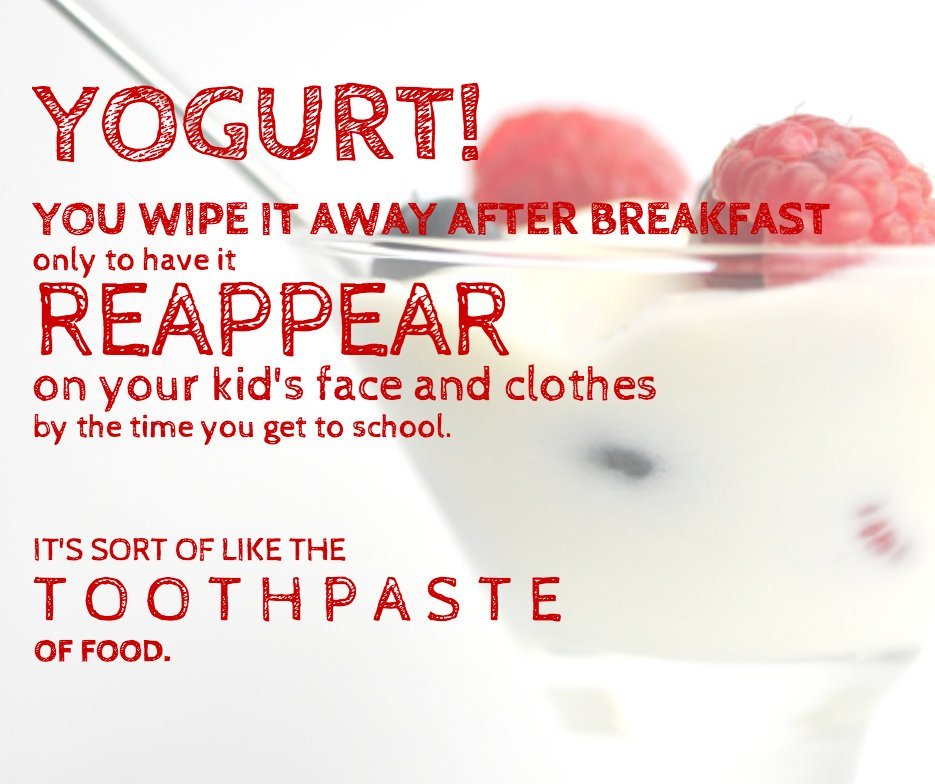 Lina Perl
Photo Credit: peddhapati/flickr
We're going to keep an eye on yogurt from now on. It may have magic powers.
Maple Syrup.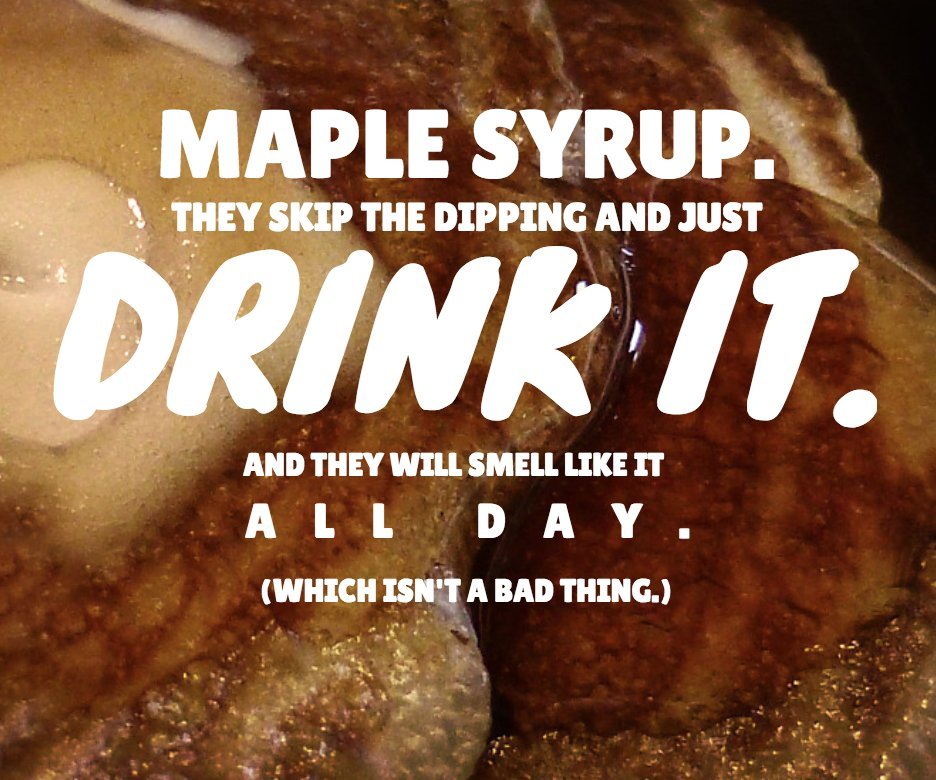 Katie Coughlin Ballerini
Photo Credit: ArbyReed/Flickr
Sometimes, kids have really, really great ideas. Here's hoping that it becomes socially acceptable for adults to drink syrup in the near future.
Spaghetti.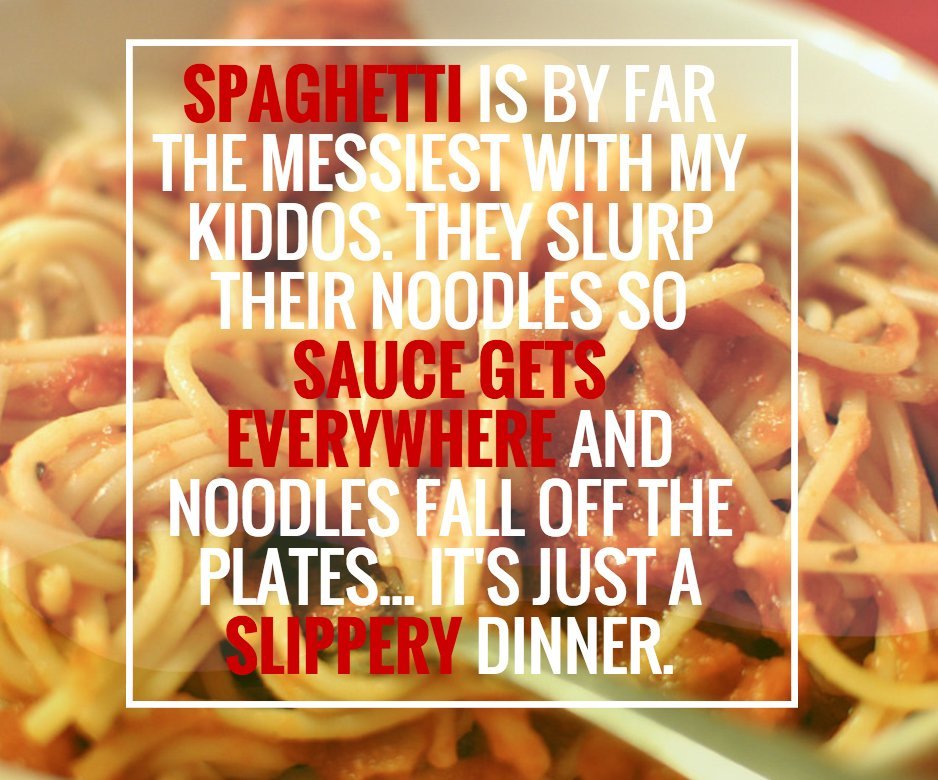 Jordan Merrell
Photo Credit: ManofTaste.de/Flickr
Jordan also revealed an epiphany that her "lazy self" had one day: wait awhile before cleaning up noodles. They'll dry, and become much easier to clean up. Sometimes, laziness equals genius.
Rice.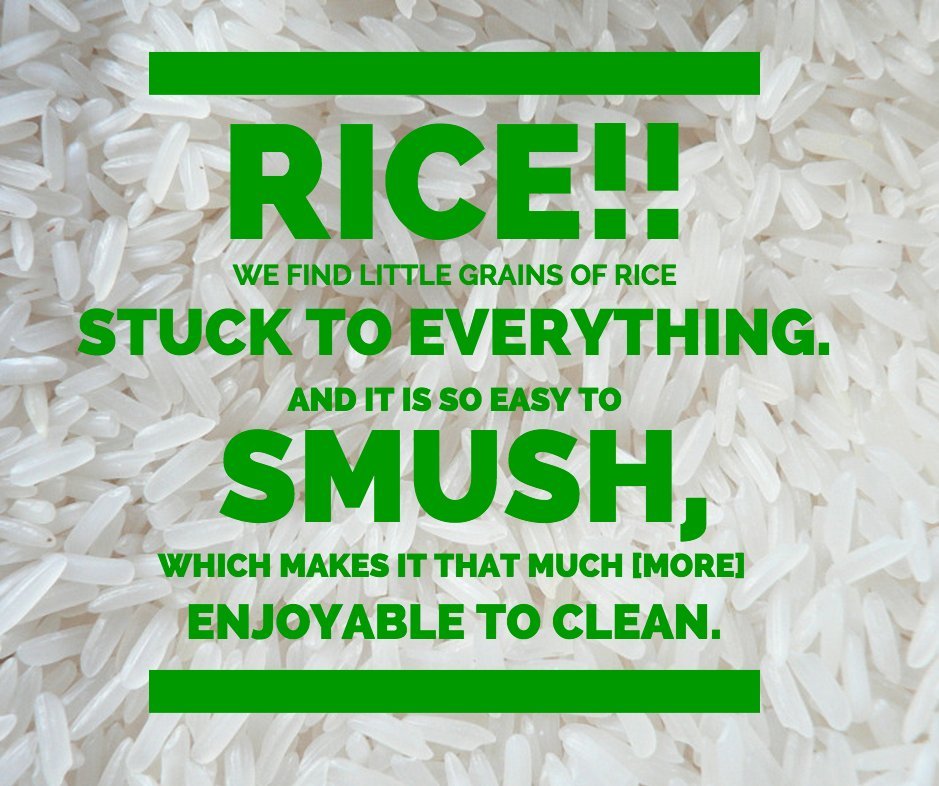 Lesley Hwang
Photo Credit: Indiana Public Media/Flickr
The clear winner of our unscientific survey: rice! Parents bemoaned rice's unique ability to be both sticky and able to get between cracks in wood floors. (Having cleaned up a few rice messed ourselves, we're hoping that Lesley was being sarcastic in that last sentence.)
Whether your kids mush, smush or even fling their favorite messiest food, Clorox Cleaning Products can make cleanup time a cinch. So feed them what they want -- without fearing the cleanup!