Most often defined as the states of Washington, Idaho and Oregon, the Pacific Northwest is one of the most beautiful regions in the country. Don't believe us? Just take a look at these eight shots, and you'll understand why we think you should book your flight ASAP. (Oh, and don't forget the Nikon.)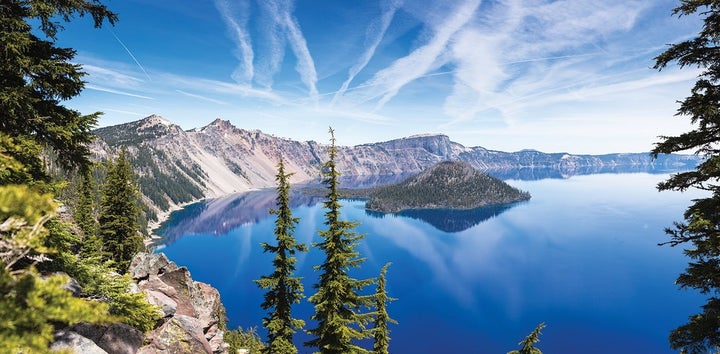 1. Prospect, Oregon
Stay in this historic little town to hike around Crater Lake, one of the deepest lakes in the world, which offers some of the most spectacular views we've ever seen. Stand on the edge of the caldera at night and you may even catch a glimpse of the Northern Lights.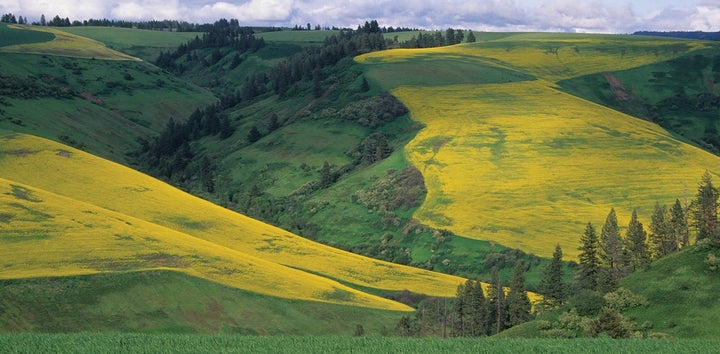 2. Walla Walla, Washington
This small city's verdant landscape of wheat fields and over 120 vineyards is a must-see for anyone looking to stretch their legs and spread out a bit (with a glass of wine, of course).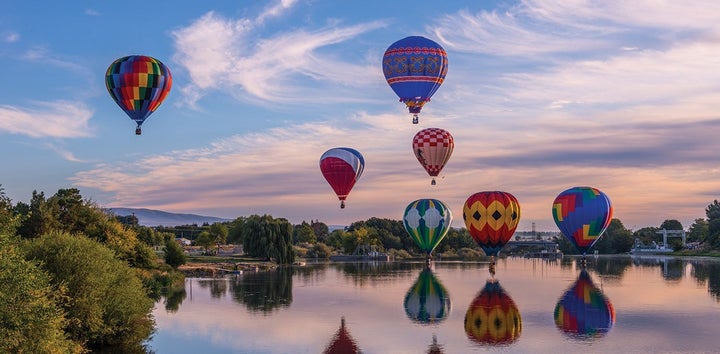 3. Prosser, Washington
Who needs Cappadocia when you can take a breathtaking hot-air-balloon 'Gram right here in the U.S.? The Annual Great Prosser Balloon Rally takes place each year in September. Duly noted.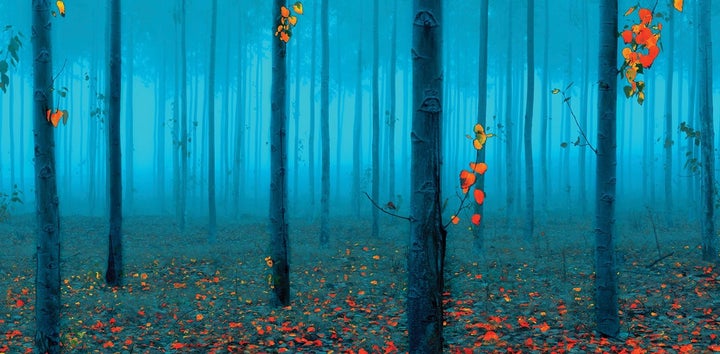 4. Boardman, Oregon
This city along the Columbia River is primarily known for its agriculture of potatoes and other crops, but we think the Boardman Tree Farm, with its mesmerizing symmetrical rows of swaying poplars along Interstate 84, is a sight not to be missed.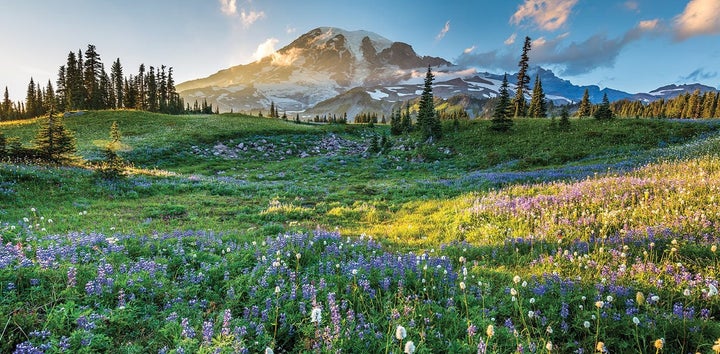 5. Ashford, Washington
Just six miles outside Mount Rainier National Park, Ashford is the closest town and one of the prettiest little forested destinations — with tons of cozy B&Bs — for anyone looking to see the park in all its splendor without the whole "great outdoors" thing.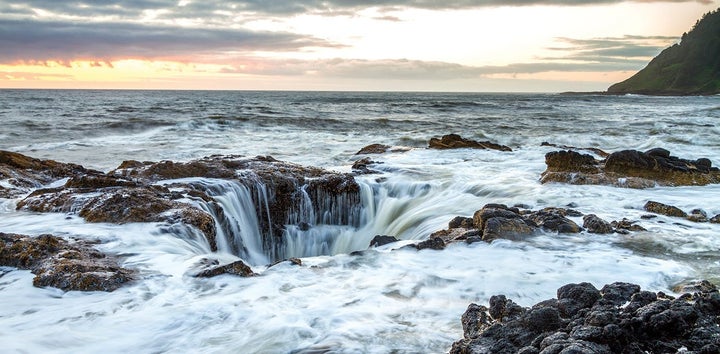 6. Yachats, Oregon
This serene town is located on the coast of Cape Perpetua and home to the eerie 20-foot-deep collapsed sea cave known at Thor's Well. Psst: The best pictures are taken at high tide.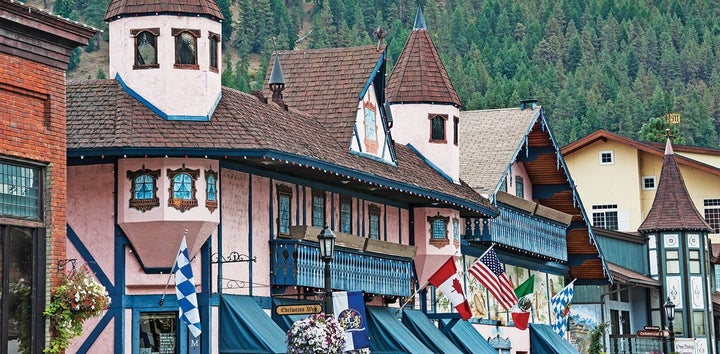 7. Leavenworth, Washington
This Bavarian-themed town, complete with timber-framed houses, snowcapped peaks and a Nutcracker museum is home to some of the best Christmas festivals and Oktoberfests in the country.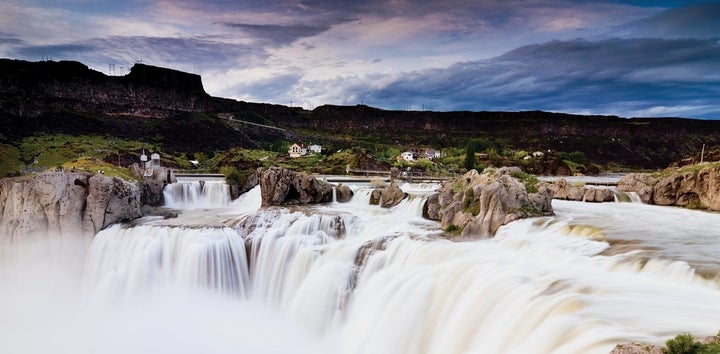 8. Twin Falls, Idaho
Home to Shoshone Falls and the gateway to Snake River Canyon, the city is a popular spot for BASE jumpers and photographers looking for that perfect TLC-captioned 'Gram. (And, yes, we will go chasing waterfalls, thank you very much.)