Whether you're looking to choose a new health insurance policy, going on Medicare, or are unsure of the details of your current health plan, there are several services that you may think are covered but in actuality they're not. Knowing in advance what services you're going to have to pay for can help you make smart health choices.
First, How to Get Coverage
If your employer offers health insurance, you're generally all set. But if you're leaving your employer or find yourself recently without health insurance (and are not Medicare age), here are your health insurance coverage options:
COBRA coverage. If you lose your job, you may be given the option under COBRA to continue your health coverage for up to 36 months. "If you're really stuck and need some coverage for a few months, this is an option," says Lori-Ann Rickard, J.D., creator of MyHealthSpin.com, and a health care lawyer. But, Rickard points out, COBRA can be very expensive since you will be responsible for paying for the coverage and your employer needs to employ over 35 people to offer COBRA at all.
Your spouse. "if you have a spouse and they're employed, sometimes they can add you to their insurance," says Rickard.
Private individual/family policies: "There are some private insurance plans created for individuals or families that you can look at," says Rickard. These are plans created by companies like Aetna, Blue Cross, and Cigna. To research these plans or find out if a company offers plans in your state, go online to the insurer's web site.
Public Exchanges. All states have state-run health care exchangea or marketplaces, that list plans. The best way find out about these is to find a reputable navigator, either online or in-person to help you learn the options available to you. One good place to start is with HealthCare.gov's easy to use navigator system.
Medicaid. "If you can't do any of those other things mentioned, you'll want to look to Medicaid, which is run by the state government," says Rickard. "There are certain income requirements and state specific requirements for Medicaid, so it is not available to everyone."

A Word About Enrollment

Every year there is an open enrollment period, when people can compare health insurance policies, and choose or switch health plans. This year's open enrollment period runs from November 1 to January 31. If, however, you lose your job or your current insurance ends for some reason, there are special enrollment periods.

"Special enrollment periods end 60 days after the triggering event though, so it's important to act promptly," says health insurance expert Louise Norris, a contributor toHealthinsurance.org and Medicareresources.org. As for Medicare, enrollment happens within a seven month window surrounding your 65th birthday.

If you're looking to change Medicare plans, the Medicare open enrollment period takes place October 15 - December 7.
What Insurance
Does

Cover
Prior to the Affordable Care Act (ACA), health insurance providers could decide independently which services to cover and which were not covered. The ACA created a standardized group of 10 essential benefits that all individual and small group plans (available to companies that employ under 50 employees) are required to cover. These ten essential benefits encompass many healthcare needs, such as doctor visits and hospitalization, but there's no requirement that health plans cover other services.
"In the large group market, the rules are a little different" says Norris. "Preventive care has to be covered, and employers with 50 or more employees are required to offer health insurance that provides "minimum value" meaning that the plan has to cover at least 60 percent of the cost of covered services for the average population." Large groups are not required to offer the ten essential benefits, although most do. All Medicare and Medicaid policies as of 2014 are required to offer the 10 essential benefits.
Keep in mind that just because a service isn't in the ten essentials, doesn't mean your insurance company doesn't cover it. That's why it's smart to make a list of services essential to you, then call your insurance company and ask if the services are fully or partially covered.
1. Travel vaccines ― Travel vaccines are different from general health vaccines. If you need a tetanus shot or a flu vaccine as part of your health maintenance, your insurance will generally cover them since they're considered necessary prreventative care. But if you're going abroad, and need, say a Typhoid or Yellow Fever vaccine, most if not all insurance plans, including Medicare, do not cover these kinds of vaccines. Insurance covers things deemed "medically necessary", and "somebody somewhere decided that travel vaccines are not medically necessary," says Rickard. "I suppose the thinking goes that you don't really have to take the trip."
2. Acupuncture & other alternative therapies ― Sometimes alternative therapies are covered, but it depends on your plan and your state.
"In the under-65 market, individual health insurance is not specifically required to cover massage therapy, acupuncture, or chiropractic care," says Norris. "But depending on how a state defines its essential health benefits package, these services may be covered." For instance, chiropractic care can fall under the essential health benefits category of rehabilitative care, or ambulatory care, Norris notes, meaning a person who gets a back injury in an accident and is receiving treatment for the accident from a chiropractor would probably have coverage. But a person who visits the chiropractor every two weeks because it makes her feel better or to prevent back problems, would probably not have coverage. Also know that in most states that do cover chiropractic care, there are limits on the number of covered visits (usually between 10 and 30 visits per year).
Original Medicare does not cover acupuncture, but it does cover medically necessary chiropractic care. Medicare Advantage plans, which are an alternative to Original Medicare, can cover acupuncture and more extensive chiropractic care, but it varies from plan to plan.
3. Cosmetic surgery -- Again, this all depends what's considered "medically necessary". If you're looking to get a nose job or face lift because you think you'll look better, those would not be covered by insurance. If, however, you need reconstructive breast surgery following a mastectomy, that would be deemed medically necessary and would be covered.
4. Nursing home care ― "Regular nursing home care isn't covered by commercial health insurance plans or Medicare, although it is covered by Medicaid," says Norris. If you want coverage for nursing home care, "that's what long-term care insurance covers." What is covered is short-term care in a skilled nursing facility. So if you fall and break a hip, and have surgery, you may need assistance in a rehabilitative facility or skilled nursing facility to help with your recovery. Those costs would generally be covered since they're short-term and are the result of a medical incident. However, says Norris, "Commercial plans can place limits on the length of time they'll cover in a skilled nursing facility."
For Medicare to cover skilled nursing, the requirement is that the person must have had at least a three-day inpatient hospital stay (not counting any days that are considered observational as opposed to inpatient) preceding the stay in the skilled nursing facility. And the stay in the skilled nursing facility must be intended to help the patient recover from an illness or injury, rather than a chronic situation.
5. Dental & Vision & Hearing ― Most health insurance plans do not include dental, vision, or hearing. If you want coverage, you'll have to buy a separate plan that includes one, or sometimes all, of these services. But before you buy a plan, know that they are not regulated by the ACA, which means they have no specific requirements in terms of what must be covered. They also typically don't have any limits on out-of-pocket costs. "Honestly, if you look at the cost of getting a dental cleaning which is $110 twice a year where I live, the cost of paying monthly fee for dental insurance is so much more than that, so the insurance isn't worth it," says Rickard. If you are eligible for Medicare, Original Medicare does not cover dental, vision, or hearing, but there are some Medicare Advantage plans that do.
6. Weight Loss Surgery ― Medicare and most Medicaid programs cover bariatric surgery, but there's no federal requirement that private plans cover it. However, 23 states currently require some sort of coverage for bariatric surgery as part of their essential health benefits package. That could mean some weight loss procedures are covered while others are not. And there's no guarantee that the coverage pays for all costs associated with the surgery. If bariatric surgery is something you're interested in, it's best to compare plans and look into the fine print of exactly what's covered.
7. Preventative tests ― This one is a little murky since many tests are covered by insurance, while others are not. Mammograms, cholesterol screenings, and colonoscopies are covered, for example, while Prostate Specific Antigen (PSA) screenings are not.
There are three government agencies that determine what's considered "recommended preventative care," says Norris. "If there isn't enough evidence to recommend specific preventive care, it's not included in the list of care that's covered in full by health insurance companies,
"That's why PSA tests aren't included in the list of covered preventive care, for example. Another example of a preventive screening that's not required to be covered is Vitamin D testing, since the U.S. Preventative Services Task Force (one of the thrtee agencies that set the guidelines) considers the evidence of its value to be insufficient at this point."
To see a list of preventative services covered for all adults, click here. To see a list of preventative services covered for women, click here.
8. All medications ― The good news is that prescription medication falls under the list of 10 essential health benefits, which means medication is covered by insurance. However, as Rickard says, "the devil is in the details."
Health insurers have lists of covered medications called formularies, and the insurers have a lot of flexibility in creating their formularies. According to Norris, "they have to cover at least the greater of: One drug in every United States Pharmacopeia (USP) category and class, or the same number of drugs in each USP category and class as the state's essential health benefits benchmark plan." In other words, insurance companies do not have to cover all drugs, they can instead, pick and choose, and cover one drug in each class. It's also more likely that generic drugs will be covered more often than brand name. The best thing to do is to make a list of all medications you take, then research which medications different plans cover. Also keep in mind that formularies each have tiers of drugs. The higher the tier, the higher the out-of-pocket cost.
If you have Original Medicare, you must purchase a Prescription Drug (Part D) plan to cover your medication expenses. Some Medicare Advantage plans include prescription drug coverage.
Also on Grandparents.com:
Support HuffPost
The Stakes Have Never Been Higher
Related
Before You Go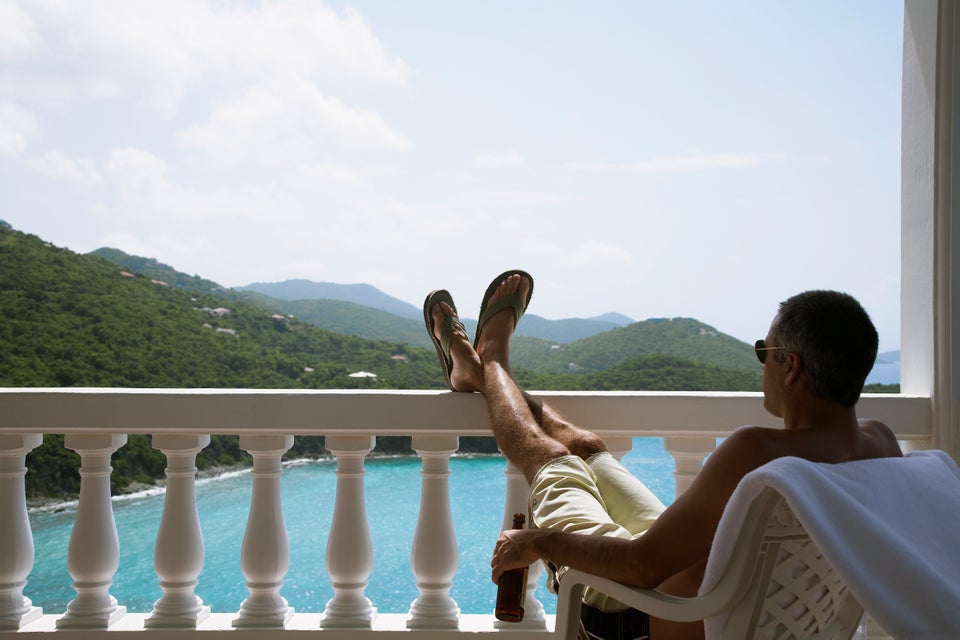 Summer Health Benefits
Popular in the Community