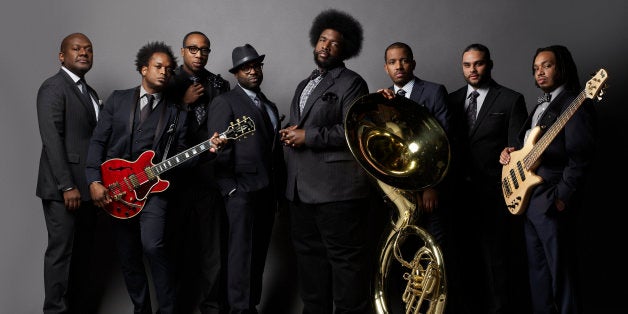 In response to the event's growing popularity, the group has curated a diverse lineup which includes their performance, as well as Erykah Badu, The Weeknd, A$AP Rocky, electronic rock duo Phantogram and hip-hop pioneer Afrika Bambaataa, to name a few.
This year's bill has helped the festival net its biggest ticket revenue yet, according to The Roots frontman Tariq "Black Thought" Trotter. "Eight years ago we didn't have a sponsorship; we didn't have that much support on a local level, either. The Roots Picnic began as something we did and said that 'we're going to do this and they will come,'" Trotter explained to The Huffington Post. "And so we did it and folks have begun to come around."
"This year is our best year for ticket sales thus far, and this is going to be the largest that we've ever been in the past 8 years as far as expansion. But I feel like pretty soon, we may be growing out of the festival here in Philadelphia. Because we're close to capacity now," he added.
Trotter mentioned the group is looking to potentially expand the festival to places such New York, Washington D.C., Detroit and Baltimore.
While the group's place as the as the "Tonight Show" band has certainly helped ticket sales, Roots Picnic co-founder and group manager, Shawn Gee attributed this year's record-breaking sales to the brand awareness surrounding the event.
"We toured the world for countless years and played these multi-act, multi-genre festivals and wanted to provide that same experience for our hometown fan base," Gee told HuffPost. "I think we've delivered on that goal and now the Roots Picnic brand itself means something, regardless of the talent that we book."
"People know what to expect and they know they will have a great time and discover new musical talent at our event. We have also organically grown the footprint and this year added a 3rd stage and more artists to the bill."
In addition to organizing this year's 8th Annual Roots Picnic, in July the Philadelphia collective will also release a music project in conjunction with the Broadway play "Hamilton." The special set is expected to feature interpretations of the production's original recordings reworked by Busta Rhymes, Q-Tip, John Legend and Alicia Keys among others.
Before You Go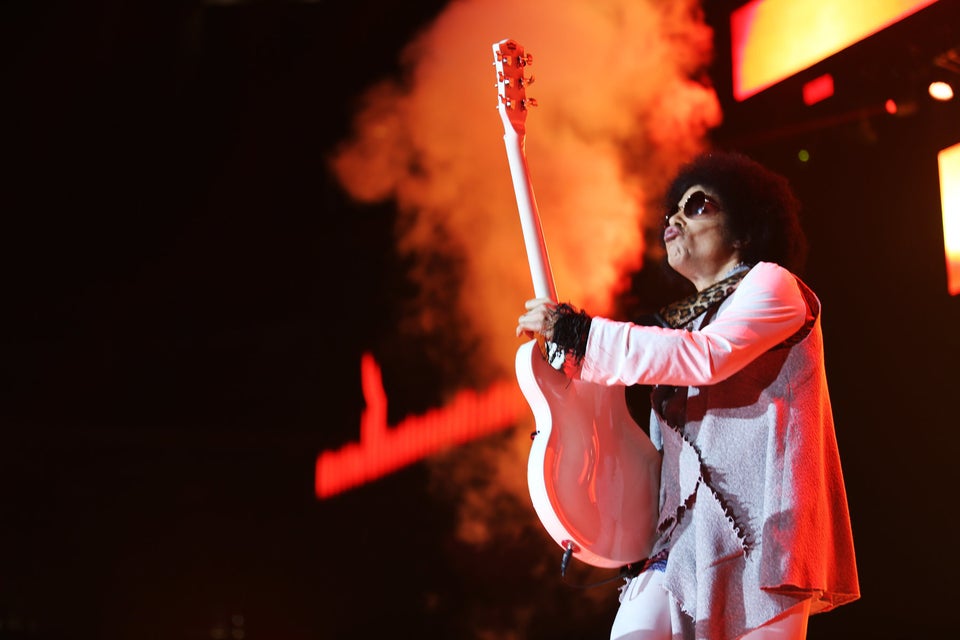 2014 Essence Music Festival