If you're looking for April Fools' inspiration, the Internet is a treasure trove of ideas, with digital pranksters constantly one-upping each other to win viral fame. However, this year for April Fools' Day, we decided to take it offline, cracking open our favorite books to find the most captivatingly clever jokesters. You may not call these characters role models, but if you need to commit some tomfoolery, these are the original pros.
From ferocious fireworks to feces-filled pies, we examined the pranks of nine literary characters, then ranked them by ingenuity and hilarity. Check out the list below, and be sure to proceed with caution when replicating their mischievous tricks!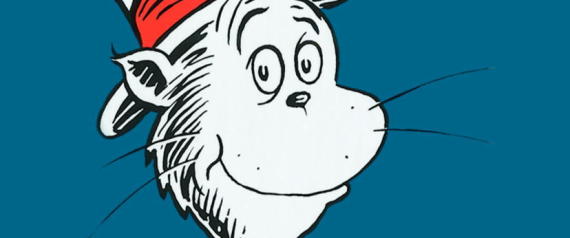 The Cat in the Hat, The Cat in the Hat
"My tricks are not bad," the Cat assured Sally and her brother upon arrival. But the siblings had every right to be skeptical because the Cat proceeded to unleash two little Things that destroyed the kids' house. The Cat's pranks were more messy than they were funny, and perhaps his best trick was disappearing without a word.
Cleverness: 2
Hilariousness: 3
Overall prankster score: 5
Loki Liesmith, American Gods
Certainly not the most lovable of pranksters, Loki wins points for his deceitful cons. But the pranks are far from silly -- in fact, Loki uses his power to orchestrate births, deaths and colossal, destructive battles among the gods.
Cleverness: 8
Hilariousness: 1
Overall prankster score: 9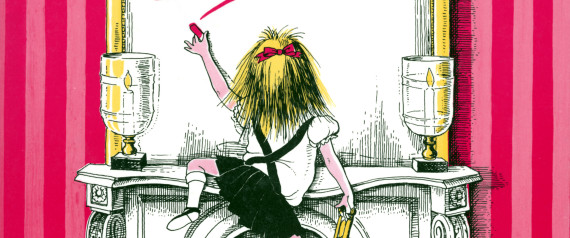 Eloise, Eloise
As a kid, we didn't envy anyone as much as we did Eloise. Using The Plaza as her personal playground, Eloise effortlessly tricked both the staff and guests to get the most out of her suite life, from snagging free candy to crashing weddings. However, as an adult, you realize she needed just a tad bit more supervision.
Cleverness: 6
Hilariousness: 6
Overall prankster score: 12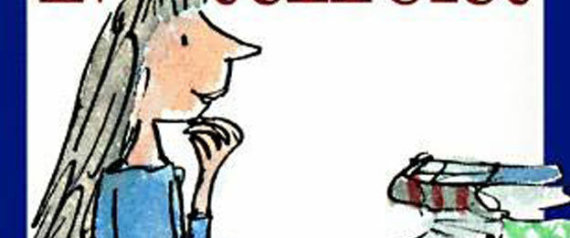 Matilda Wormwood, Matilda
Even though we don't have telekinetic powers, Roald Dahl's Matilda truly spoke to the bookworm in all of us. We loved her more and more each time she played a prank on her exceedingly evil parents -- our favorite was when she superglued her father's hat to his head!
Cleverness: 6
Hilariousness: 7
Overall prankster score: 13
Viola, Twelfth Night
A female character dressing as a male may be an overdone trope, but William Shakespeare knew how to rock it. Viola disguises herself as a man, fooling everyone around her. But the love story gets complicated when--GASP!--her identical twin brother shows up. (Unfortunately, the story wasn't as funny 400 years later when reincarnated as the Amanda Bynes' film She's The Man.)
Cleverness: 6
Hilariousness: 8
Overall prankster score: 14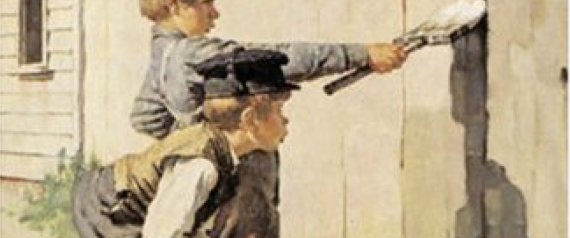 Tom Sawyer, The Adventures of Tom Sawyer
Mark Twain's Tom Sawyer is perhaps the most infamous literary prankster out there. He's mischievous and, at times, annoying, but you have to respect him for the thoroughness of his tricks. For a case in point, we look at the moment Tom convinced his dim-witted pals that whitewashing a fence is incredibly fun.
Cleverness: 9
Hilariousness: 6
Overall prankster score: 15
Fred and George Weasley, Harry Potter series
In a world where people travel using fireplaces and magic powder, it's amazing that any sort of prank can surprise them. Yet, Fred and George Weasley, the mischievous, red-headed twins of J.K. Rowling's Harry Potter series, had no trouble fooling residents of Hogwarts with their practical jokes--from snacks that trick teachers into dismissing a student from class to enchanted (and at times, terrifying) fireworks!
Cleverness: 7
Hilariousness: 8
Overall prankster score: 15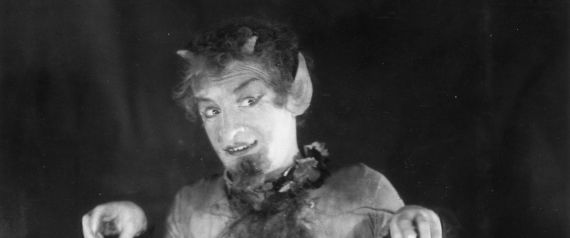 Puck, A Midsummer's Night Dream
Even Shakespeare knew the theater could be a snooze, and that's why he created Puck, a.k.a. Robin Goodfellow. The absurdly mischievous elf pulls prank after prank, adding levity to Shakespeare's five-act saga. Centuries later, Puck transforming Bottom into an ass still has audiences roaring in their seats. Take a bow, Puck.
Cleverness: 8
Hilariousness: 8
Overall prankster score: 16 Minny Jackson, The Help
A fireball from the start, Minny Jackson revealed to readers that she has a prankster side, too. After getting fired by her employer, the obnoxious Hilly Holbrook, Minny takes revenge by pulling an over-the-top prank: She bakes her feces into a chocolate pie and then serves it to an unknowing Miss Hilly. Yum.
Cleverness: 9
Hilariousness: 10 (Well, if you're not Hilly).
Overall prankster score: 19
Happy April Fools' Day! Which literary pranksters would you add to the list?
BookBub is a free service that helps millions of readers discover limited-time deals on acclaimed ebooks. Members receive a personalized daily email alerting them to the best free and deeply discounted titles matching their interests as selected by our editorial team. Follow Bookbub on Facebook and Twitter.