When your guests tell you that your home is beautiful, do you nod appreciatively, even though you're not quite satisfied? Do you find your heart racing every time you pass a West Elm? Do you spend your weekends doing DIY's and dreaming up new floor plans? If yes to all of the above, you just might be a decorating addict. If you want to know for sure, check if these 9 statements sound absolutely true to you:
1. The walls of your home are essentially a mood ring - their color should change constantly, according to your whim.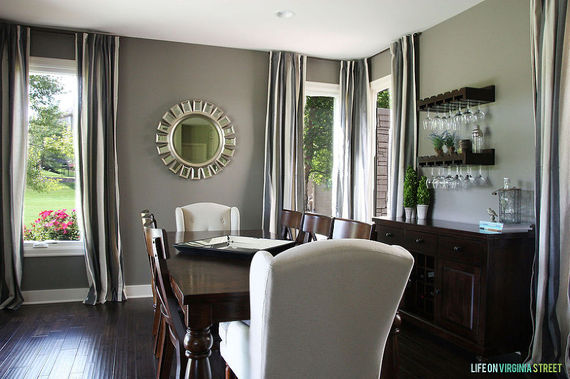 Grey Dining Room Reveal via Hometalker Sarah @Life On Virginia Street
Back in elementary school, choosing a favorite color was so simple. Now, how could you be expected to stick with just one, when there are so many amazing hues out there!
2. If you know how to mix and match it, everything "goes."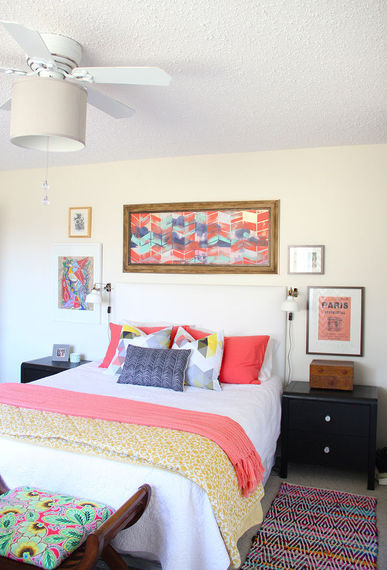 Bedroom Ideas Makeover via Hometalker Jen @Fresh Crush
Paisley, herringbone, arabesque, and polka-dots? I could see those complimenting each other.
3. No holiday or event is too small to celebrate in style.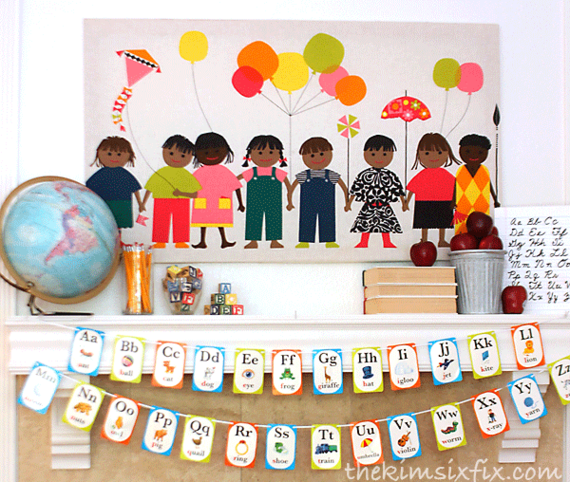 Back to School Mantel via Hometalker Kim @The Kim Six Fix
Why does no one sell a wreath storage closet?? Where are you supposed to keep your spares?
4. Furniture is meant to be moved. Several times.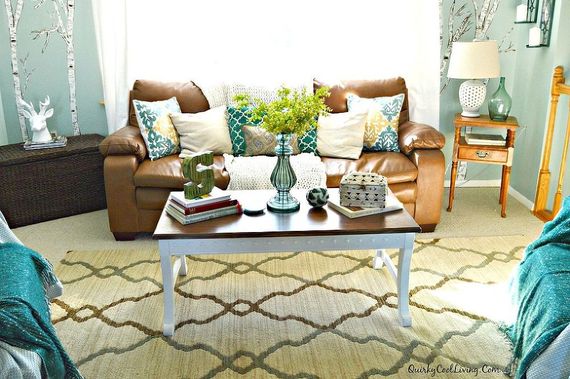 Ever Evolving Living Room via Hometalker Kimberly @Quirky Cool Living
Over here it's in natural lighting, but here it makes more of a statement in the room....then again, here is closer to the book shelves.
5. Just because something looks good, does not mean it's there yet.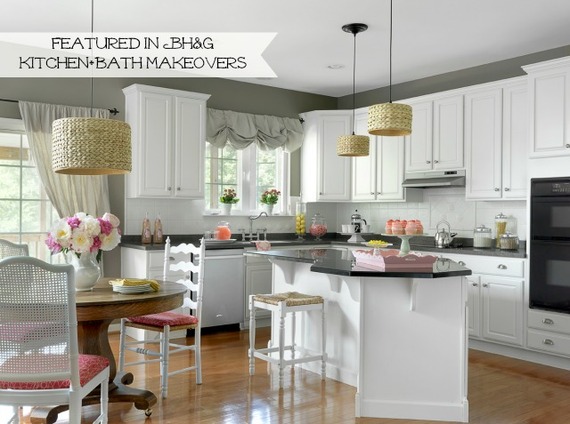 Painted Tile Backsplash via Hometalker Christy @11 Magnolia Lane
Well thank you for the compliment, but don't you think it would look even better if I added new light fixtures?
6. Long rides and down time are reserved for redecorating in your mind.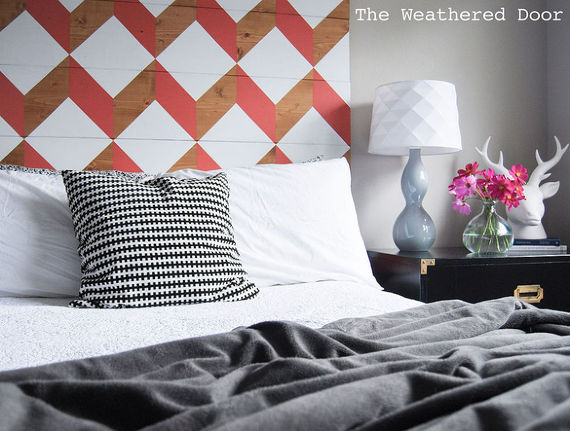 DIY Headboard via Hometalker @The Weathered Door
If I had that front yard, I'd put in huge bay windows and a front garden. Ooh, and a cozy window seat filled with throw pillows - grey and yellow throw pillows!
7. Every possible upcycle and repurpose should be considered before anything gets tossed.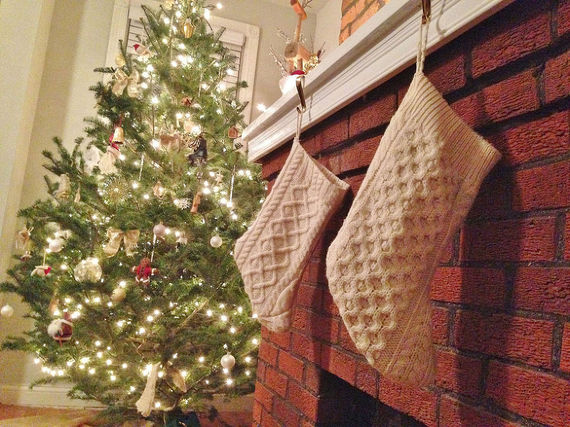 Christmas Stocking From Repurposed Sweater via Hometalker Catherine @Beginning In the Middle
You know if you get rid of it today, you'll regret it tomorrow, when you think of the perfect use for it!
8. The smaller the budget, the more exciting the challenge and the more creative you get.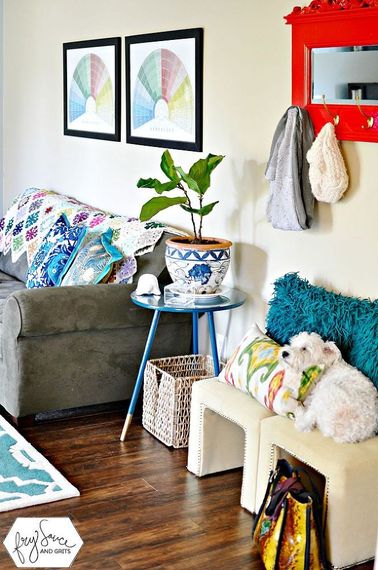 Mudroom Makeover for Less Than $100 via Hometalker Courtney @Fry Sauce and Grits
Redecorating anytime is fun, but redecorating on a budget - now that's a game you know you can win!
9. IKEA furniture is like paint-by-number pictures - you're supposed to finish it on your own!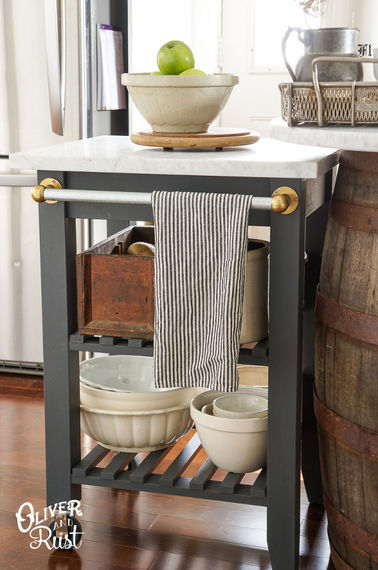 IKEA Kitchen Cart Hack via Hometalker Meaghan @Oliver and Rust
Thank you, IKEA, for selling the perfect canvas for my awesome decor idea! I'll be back for more soon - I've got a great MALM hack planned!
Want the truth? It's not that you're never satisfied - it's just that decorating is one of your favorite activities. We know, 'cause we're the same way! Check out Hometalk's Home Decor page to find more happy home addicts just like you!
Support HuffPost
A No-B.S. Guide To Life
Related
Popular in the Community