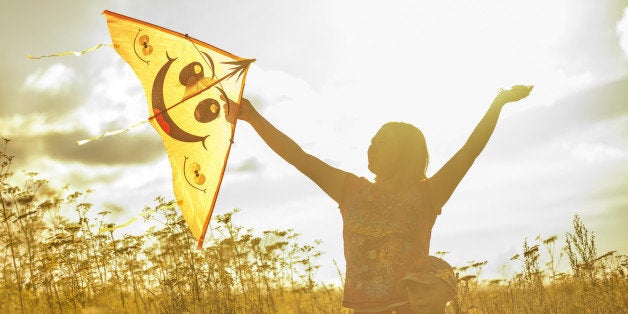 Having been blessed with two sons, this thought comes to me regularly; how can I teach my sons to grow up and become good men. Being a single mother it becomes more of a struggle because I have to be the female role model for my daughter and the male role model for my sons. Some days it's hard, and other days it's very clear what I expect from my boys.
Here is what I feel are the ABCs to being of "Real Man":
Arrogance will take you away from the people you love.
Bad boys are just that -- bad boys.
Create your own happiness, instead of looking for it around you.
Daughters should always be loved and appreciated -- your own and your father-in- law's daughter.
Enjoy the little things in life, instead of running after the monetary things.
Forgive and forget, people make mistakes.
Go after your dreams; don't ever let anything stop you.
Hiding your emotions and feelings will only take you away from happy moments.
Invest in your loved ones first then in your savings account.
Kiss away your fears and believe in yourself.
Love openly, no need to be afraid of that four-letter word.
Make time for the ones you love, they might not be there when you have time for them.
Opt for the right thing; always stand up for what you believe in.
Prepare yourself for the tornados of life -- the good, the bad and the ugly.
Question the things that don't seem right instead of ignoring your instinct.
Reality is: The world doesn't revolve around you, but you can make the world stop and notice you
through your positive actions.
Self-made men are always more attractive!
Take criticism and use it to benefit yourself.
U-turns in life are OK when you make a mistake, come back to the right path if you have the opportunity to.
Victory is not always the destination, defeating others should not be the goal.
Women need to be cherished and respected, be a gentleman always!
Xtend compassion towards everyone!
Yes is a good answer -- especially when your mom or wife wants you to throw the trash.
Zigzag through life, avoiding the negative people and connecting with the positive ones.
Related