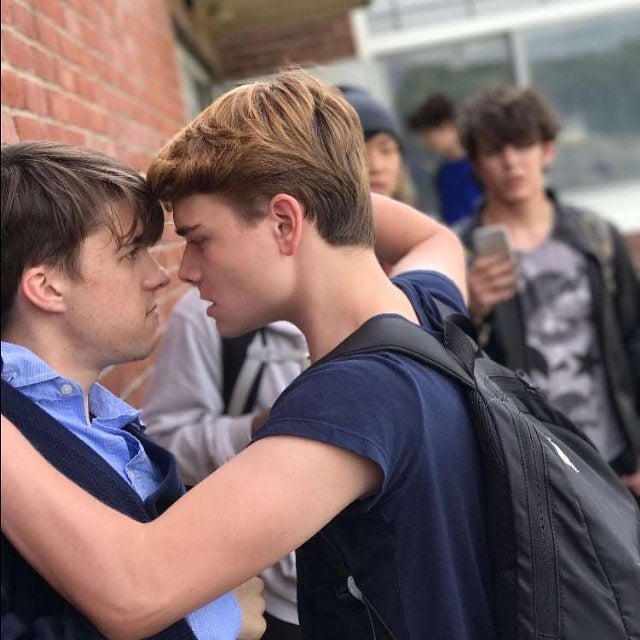 We are all living in highly volatile times with heated rhetoric reaching a fever pitch. It's also an extremely difficult time for teenagers in our country that are effected by it and challenging social norms requires brave, heartfelt conviction. Challenging them while still in those precariously balanced teenage years can be downright terrifying. In the midst of the current and powerful surge of hate, blatant bullying and intolerance for all but the center of the 'bell curve' in American society, is a new musical film that has just finished shooting the bulk of principal photography that stands in strong defiance of that wave.
OUT OF MY COMFORT ZONE debuted on the stage as an off-Broadway musical in NYC in 2015 with two successful runs. The audiences, sold out for each performance, were an interesting mix of kids the same age as the performers, some younger and some older, parents, grandparents, and sundry NYC theater-goers. The writer/director of the musical is Ivy Vale, a native New Yorker and a multi award nominated songwriter and playwright. When I asked Ivy what inspired her to write the show she said, "It seemed like every day there was another story in the news about some 12 or 13 year old kid being bullied in school, some to the point of suicide. I was also reading about parents disowning their LGBT kids and throwing them out of the house. You read these stories and feel completely helpless. I thought, What can I do? At the same time, my young teenage daughter was involved with a children's acting company and there was a dearth of realistic material for kids her age." Ivy also wanted to give credit to "Mimi Stuart and The Children's Acting Company. She was instrumental in giving us a platform for the show to begin with".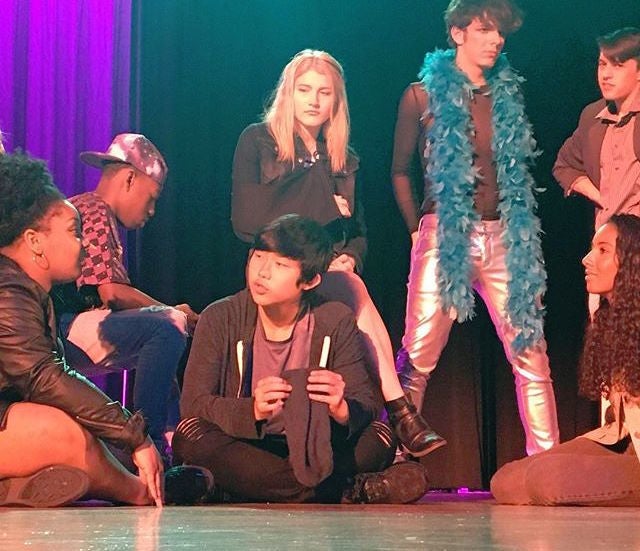 Ivy invited her best friend from her high school days, Deb Robicheau, to see her acclaimed Off-Broadway musical. Deb, who is the co-founder of 7th Wave Beach Productions with her business partner, Ashley Cusato, and has worked for years in the industry as a screenwriter and a music manager that has spent over a decade touring with acts like Davy Jones solo, The Monkees and Bruce Springsteen and the E Street Band, accepted her invite. "I brought my then middle school aged son Jacob with me to see the show and we were both blown away. I expected good. I got amazing"said Deb. "I was in the middle of dealing with a bullying issue at my son's school when I first saw 'Out Of My Comfort Zone' and it really resonated. The music was the key for me. It was incredible. I couldn't get the songs out of my head and I thought that's what we need. We had to reach as many kids as we could with the message."
Deb decided to pitch the idea of doing a feature film based on the musical to creator Ivy and her husband Rick Reil, (guitarist for the popular band, 'The Grip Weeds'), who co-wrote the music with Ivy. Director Ivy Vale told me," Deb Robicheau had the vision that OUT OF MY COMFORT ZONE could reach a wider audience as a film and she had a game plan on exactly how to make that happen". Within eight weeks they had a location, a detailed framework for filming, a crew, a DP, insurance, permissions, forms, food and were able to coordinate and schedule an entire cast of 16 middle and high school kids. The school they were shooting in gave them two weeks for filming.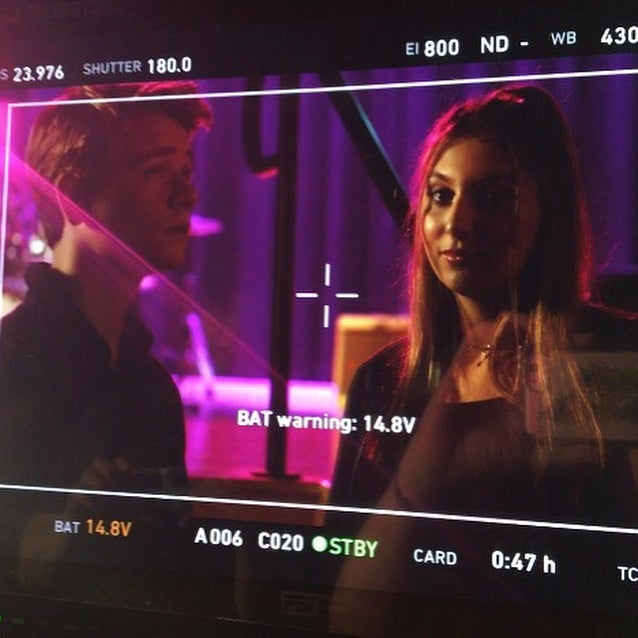 The plot of the film happens over a two week period in a New York City school. Josh, the captain of the football team, with a one hundred percent acceptance rate at the high schools he has applied to, has a perfect long-term friendship with Rachel. As one of the super socially popular girls, Rachel seems to have it all together but is increasingly insecure as adult relationship thoughts involving Josh emerge from their childhood friendship. Josh must think of a way to reveal to Rachel that he is in fact gay, without jeopardizing his jock star status. The songs are deliciously infectious, ranging in genre from rock to hip hop and the story is relatable to younger kids as well as adults.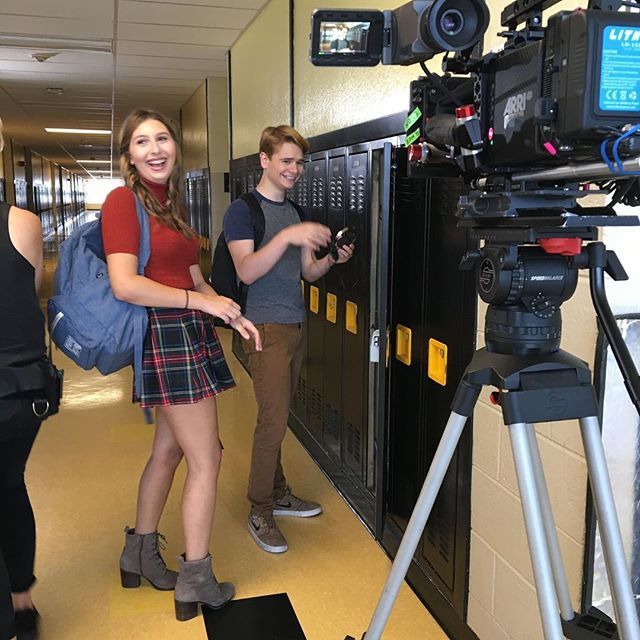 It is extremely important to promote tolerance from an early age and stop bullying before it starts. These filmmakers, now joined by producer Dalila Leroy, are dedicated to helping shape the narrative and the culture for kids who face social hurdles at one of the most difficult and confusing times in a young person's life. Although we have seen progress over the years, countless LGBTQ youth are still facing great obstacles and in many cases, even greater peril.
Juxtaposed with the Netflix series 13 Reasons Why and the discussion as to whether middle school and high school aged children should watch (due to the graphic nature and content) highlights exactly why a film like Out Of My Comfort Zone is timely. It is a film that families can watch together and openly discuss with a broad range of ages and outlooks. When I asked Producer Deb Robicheau about the current status of OUT OF MY COMFORT ZONE she said, "Due to the complexities of coordinating 16 teenagers with as many separate travel schedules, we still have a couple of scenes shooting this summer. In September we head into post. We have a short list of fantastic editors and sound mixers we are excited about the possibility of working with in NY and LA." You can keep track of the movie on their website, http://outofmycomfortzonemusical.com/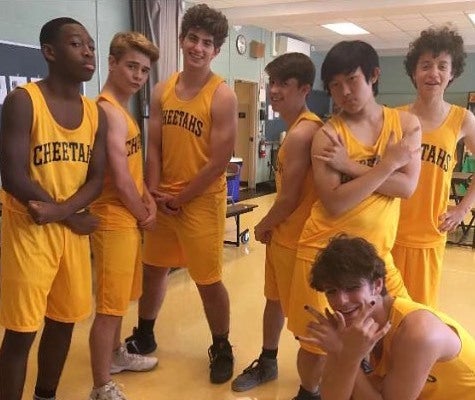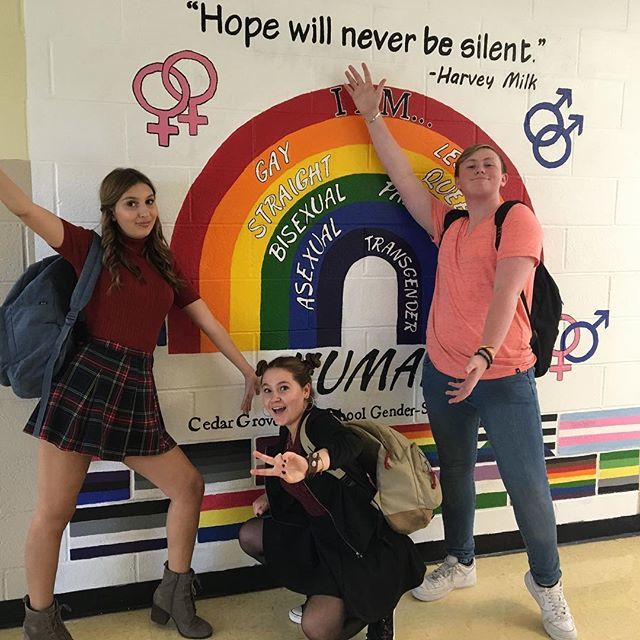 Popular in the Community