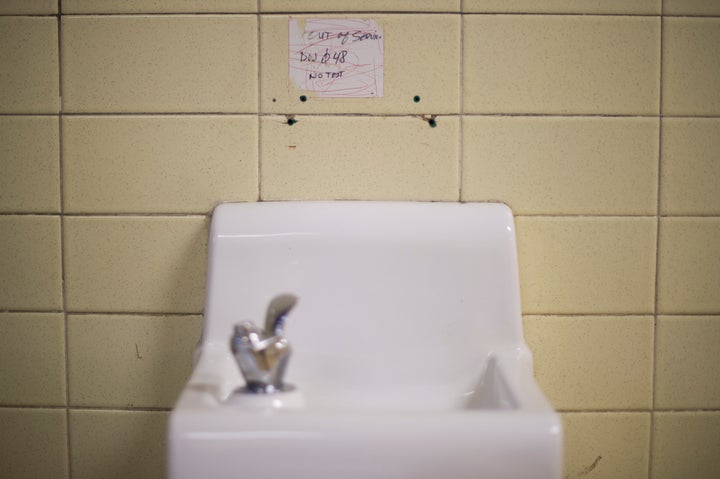 In 2014, due to water treatment and infrastructure problems, over 100,000 residents in the city of Flint, Michigan were exposed to high levels of lead in their drinking water. African Americans make up well over half of Flint's population. We have passed the peak of the crises, but the damage has been done: a recent study found that fetal death rates in the area have risen by nearly 60 percent and residents are still being advised to drink bottled water.
Pollution is first and foremost a public health problem — and the most vulnerable are low-income families, our children and communities of color. Recent investigative journalism uncovered almost 3,000 areas across the country with contamination rates far higher than in Flint; more than 1,100 of which had a rate of elevated blood tests at least four times higher than that of Flint at the peak of their crisis.
To our organization — representing more than 50,000 African American physicians and our communities — those facts are more than numbers on a page, they represent suffering patients in our hospital rooms and worried families in our doctors' offices.
Still, many of these suffering communities are getting little attention or funding. Now is not the time to weaken public health protections or obstruct the U.S. Environmental Protection Agency's (EPA) ability to do its job and help our communities in need. Yet, in less than a year after taking office, the new administration's EPA continues to turn its back on clean water.
Just this past summer, the new EPA Administrator announced rolling back the Clean Water Rule, which protects waterways that provide drinking water for one in three Americans. Water with high nitrate levels from runoff — the exact kind of pollution protection provided by the Clean Water Rule — is linked to low oxygen levels in babies and lead contamination. The National Medical Association (NMA) amassed hundreds of comments opposing the decision because we've seen the effect of water pollution on our communities' health.
For our patients, our doctors, and our communities, this is not a far-off-problem. It's a present-crises that demands an answer, today. Instead, the administration plans to strip the EPA's budget by nearly a third, which will decimate the agency's ability to catch violators, clean up toxic pollution, and invest in badly needed water infrastructure. 
Unfortunately, fighting to keep our water clean is just one part of the extra burden on our vulnerable communities. An African American child in America is 10 times more likely to die from asthma than a white child; and compared to their white peers, African Americans have a nearly 40-percent higher exposure rate to air pollution. But the Administration has continued to weaken vehicle emissions regulations and push back deadlines to meet stricter standards for ground-level ozone pollution, which aggravates lung disease and asthma. In April, the EPA signaled weakening mercury and air toxics standards at power plants, which help avert tens of thousands of heart attacks and premature deaths a year.
We all depend on the EPA to hold polluting industries accountable. However, instead of being the cop on the beat we need, the Administration is turning the EPA into an inside-man — answering to the political persuasion of special interest industry demands instead of to the public health needs of and the demands of the American people.
By slashing protections for clean air and water, muzzling EPA scientists, cutting EPA funding, and disregarding facts, the administration is betraying its duty to the American people and making our jobs as medical professionals much harder. And it's the most vulnerable Americans — minorities and low-income families — will pay a higher price for the misguided decisions by a backwards EPA.
We at the National Medical Association (NMA) will continue to be a voice for justice in medicine and the elimination of health disparities, and we will continue to hold the administration accountable. The people in Flint deserve better. Every American deserves better. All we ask is that this administration do its job: protect public health and answer to the people's need first, not polluters. 
Dr. Doris Browne is the President of the National Medical Association, an organization that represents over 50,000 African American Physicians across the country. She retired from the National Cancer Institute where she managed the breast cancer portfolio for the Breast and Gynecologic Cancer Research Group in the Division of Cancer Prevention. Dr. Browne is also a retired Colonel of the US Army Medical Corps and former Director for Medical Research and Development for the US Army Medical Research and Materiel Command.
Calling all HuffPost superfans!
Sign up for membership to become a founding member and help shape HuffPost's next chapter
BEFORE YOU GO