Back in August 2016, an adorable baby girl named Joey captured hearts on Instagram thanks to her adorable nap-time costume photos. Now she's the star of a precious new book dedicated to her dress-up adventures.
Naptime With Joey is a selection of adorable photos that Joey's mom, Laura Izumikawa, took of her dressed up as pop culture characters, celebrities, world travelers and more.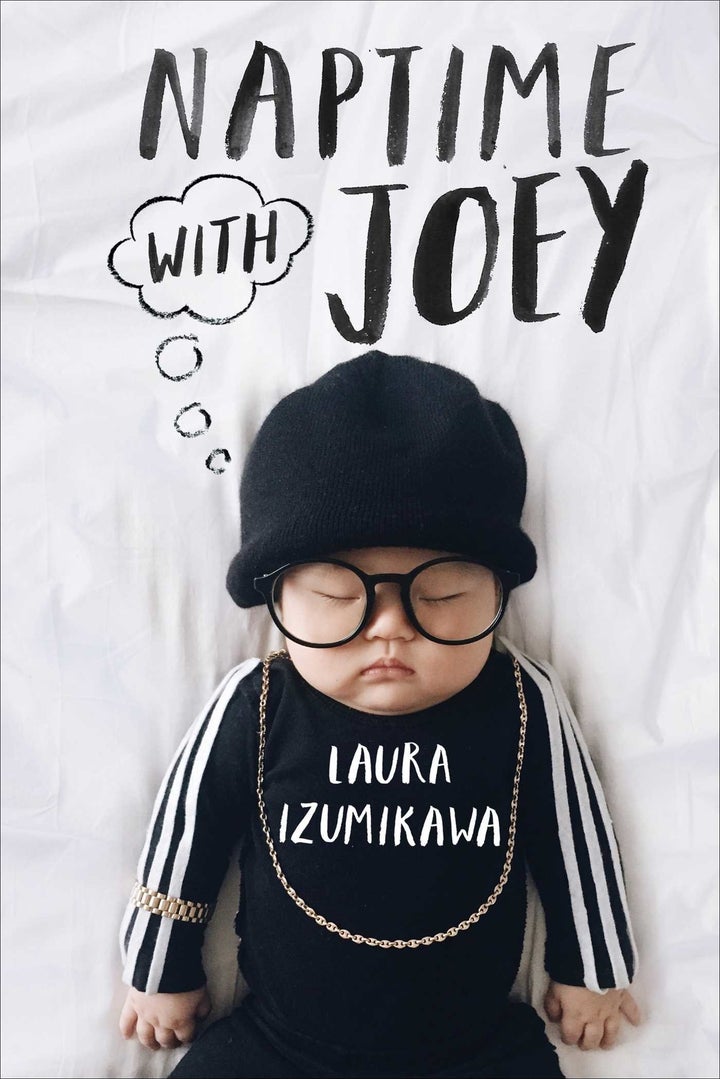 The photo book, which hit shelves Oct. 3, is a product of Gallery Books. Izumikawa told HuffPost she never thought about turning her viral photo project into a book until she was bombarded with requests from many of her nearly 600,000 Instagram followers.
"Turns out many people wanted to see the photos in print form and also gift it to others for things like baby showers," she explained. "Many expressed to me wanting the book in their private collection for work and home, which was wild to me because to me they're photos of my kid. I never thought people would be so into them!"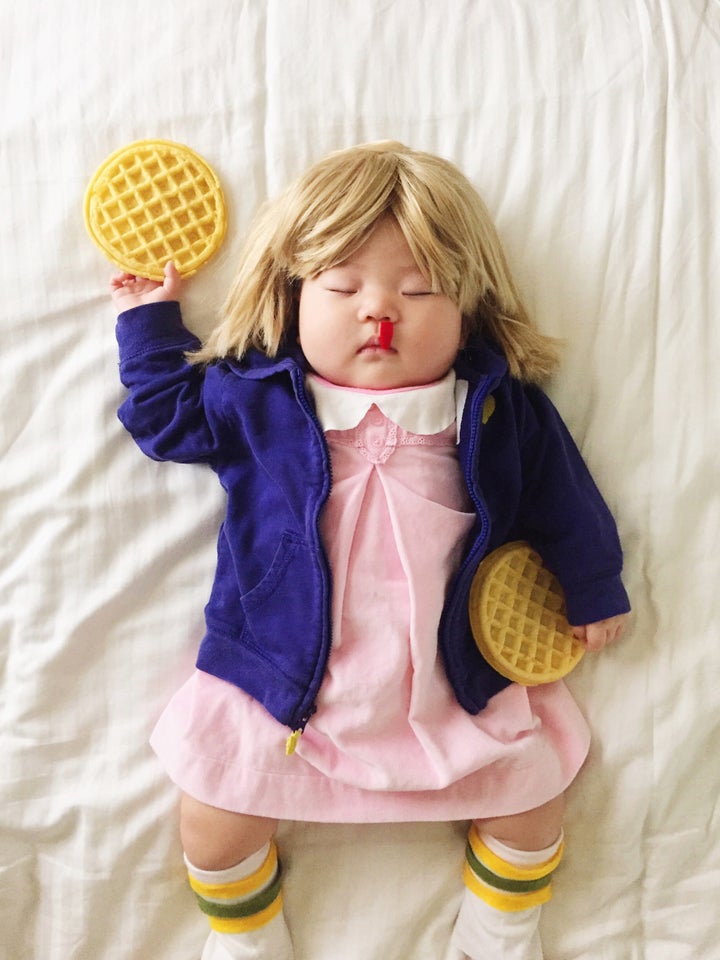 Ultimately, however, she said she decided to make the book for Joey. "All of these images are memories for me," said Izumikawa. "Memories of bonding with Joey and watching her grow bigger and differently every week. It's pretty exciting to see the images page by page and seeing the transformation of her growth."
Although it was difficult to select images for the book, the mom said she decided to go with the characters that resonated most with others. Her personal favorite is Joey as Belle from "Beauty and the Beast."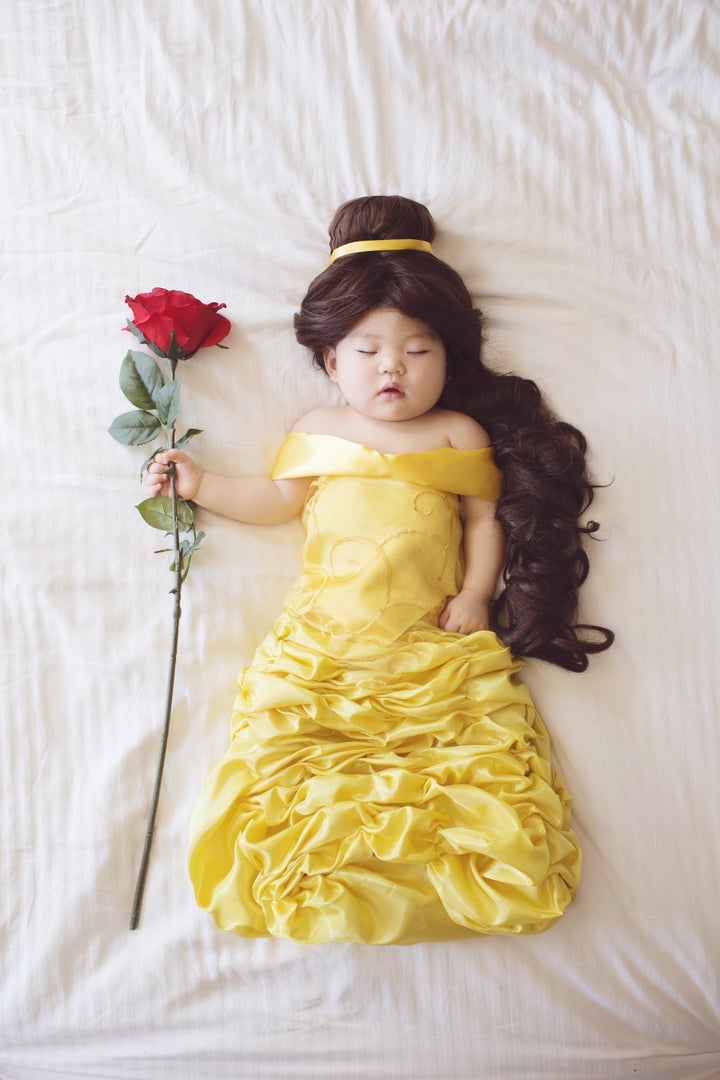 Joey is now a year and a half and still takes naps every day. "If she doesn't, she gets cranky!" said Izumikawa, noting that her daughter still doesn't even stir when she puts costumes on her during nap time. "She's out cold!" the mom noted.
"Lately Joey's been into putting on costumes and sunglasses while playing, so maybe this is all subconsciously making her gravitate towards cosplay," she added. "Who knows!"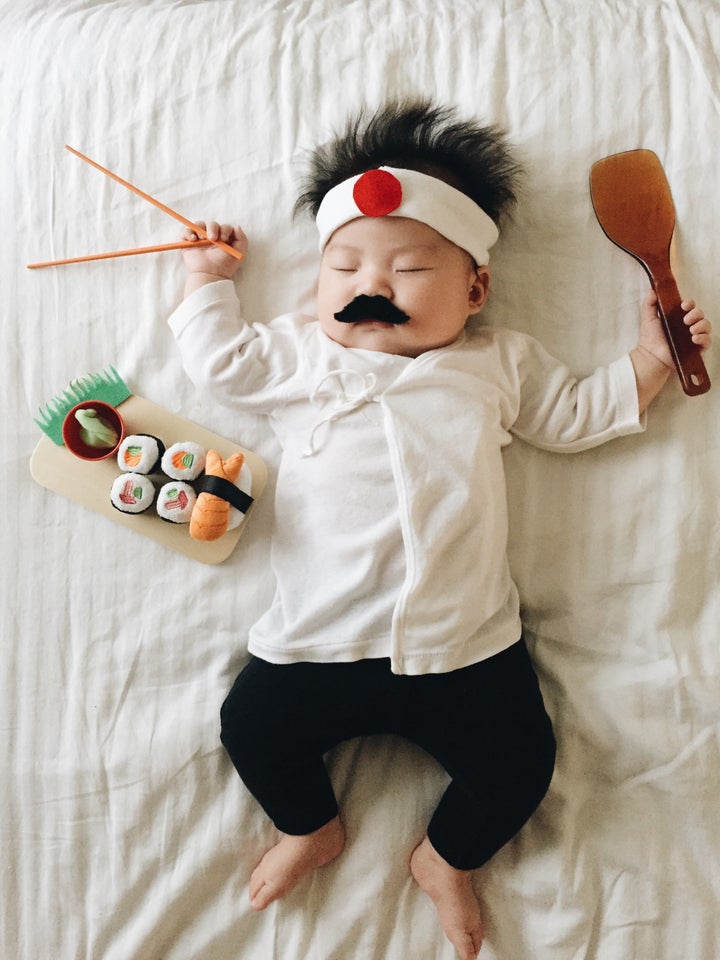 Izumikawa said she's caught Joey flipping through the pages of her book, but the toddler doesn't seem to know it's her in the images yet.
The mom told HuffPost she hopes the book makes people smile and offers light in the midst of hard times. "I hope it makes them laugh especially when they need it the most," she said. "I hope they can share it with loved ones and have fun with it."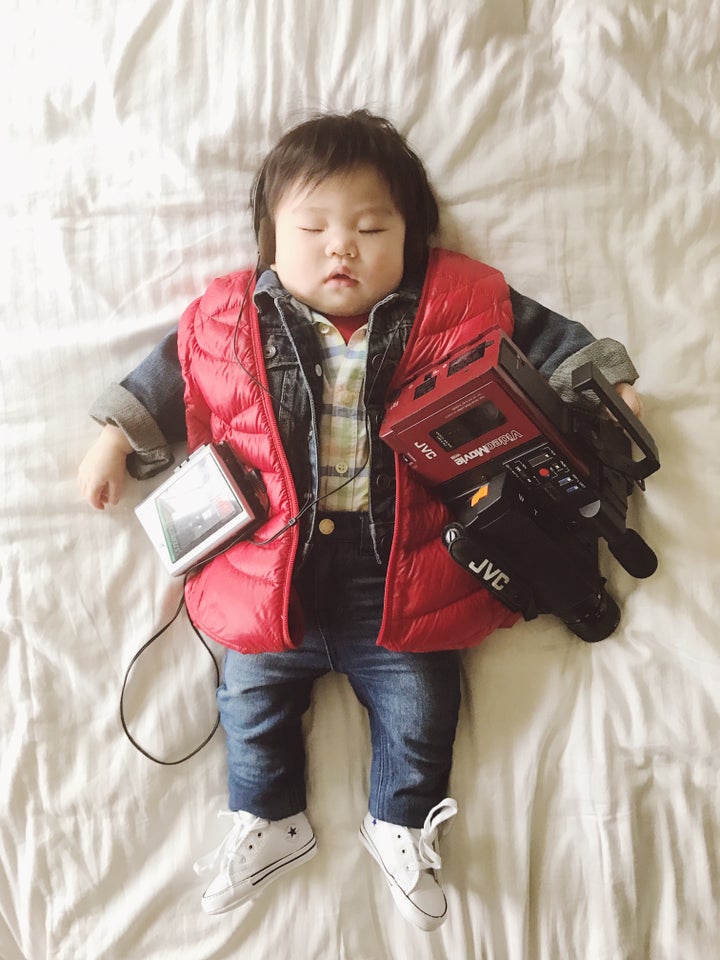 She added that being a first-time mom to Joey really opened her eyes to the wonder of parenthood ― even in moments of chaos and anxiety.
"I didn't want to lose my sense of humor, and I didn't want to worry about every little thing about Joey and stress myself out like crazy. I found myself so sleep-deprived, tired, and hungry, but I could not take my eyes off of her while she slept for some reason," she explained. "She was so beautiful and fascinating to me and watching her sleep instantly made everything challenging worth going through."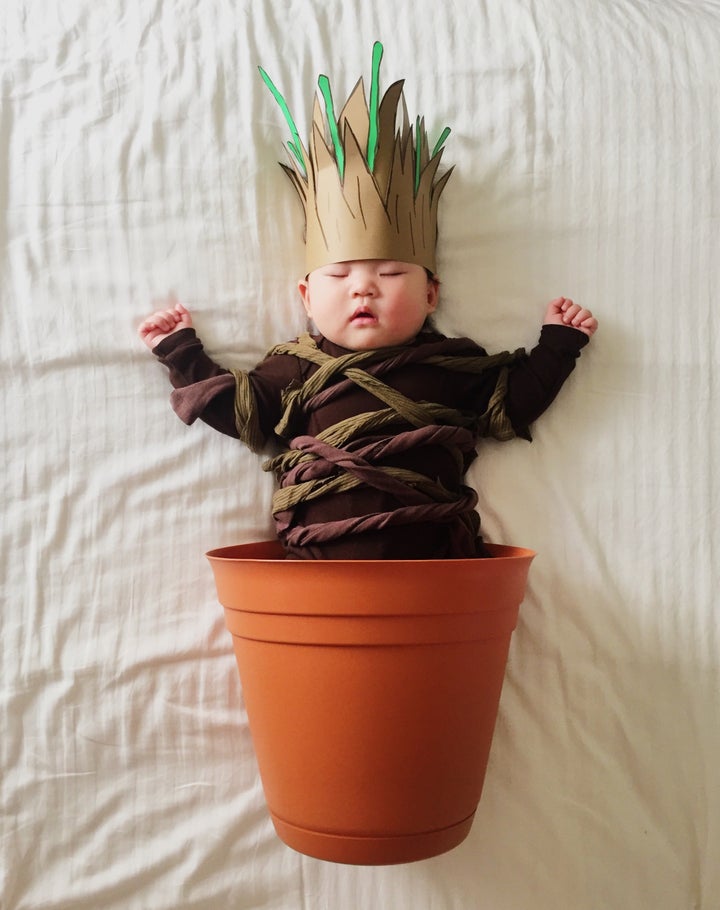 Added the mom, "Dressing her up was a way for me to not only bond with her but also remind myself to have fun with parenting and enjoy every moment I have with her, even in sleep!"