When it comes to baby products, packaging makes a big difference. Rose Bennett of Pembroke Pines, Florida, knows this to be true.
Bennett recently noticed that her 1-year-old son Ben had formed an adorable attachment to his diapers, thanks to the photo of the boy on the packaging.
"Ben thinks this is him and won't let go of the diapers," she tweeted, along with photos of the toddler hugging a package of Parent's Choice diapers. Over 23,000 Twitter users have favorited her tweet and more than 12,000 have retweeted it.
Bennett told The Huffington Post that this new bond arose after she ran out of diapers a few nights ago and went to Walmart with her mother-in-law to buy some more. While Ben typically wears Parent's Choice size four diapers, the store was out of those, so the mom purchased size five, which featured a different baby on the packaging.
The next morning when she changed Ben's diaper, she said he looked at the baby on the package and said "Ben."
"I told him it wasn't him but he insisted on dragging the diapers around and hugging them," added Bennett.
The mom told HuffPost she thinks race and representation have a lot to do with Ben's connection with the diapers.
"I think he became so attached because he's never seen another baby that looks like him on packaging for diapers," she explained. "He was very happy with his new 'friend' and continues to drag the diapers around the house."
"Representation is more important than we think," she continued. "I want to see other babies that look like him, so he knows there are others and that it is possible for him to be a baby model, as well."
The mom said she wants others to realize that "children see more than we think," so it's important to be mindful of diversity -- in product packaging and beyond.
"We have to make sure they see representations of themselves portrayed in a positive light," she added.
Clearly, Ben's seemingly simple bond with his diapers offers a powerful message.
Related
Before You Go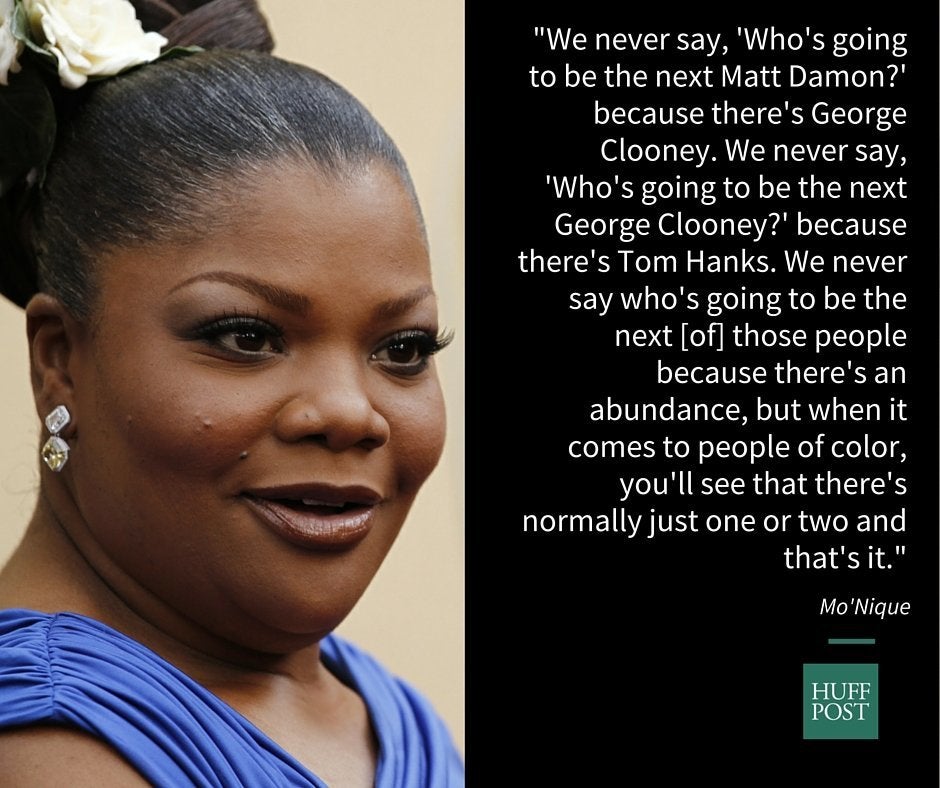 18 Times Black Actors Nailed Why We Need Representation In Film