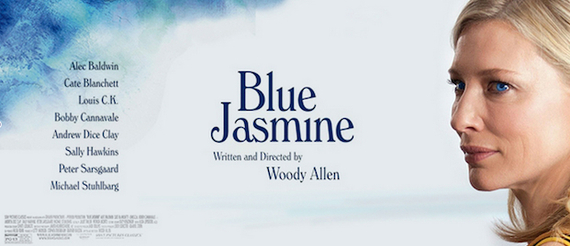 Throughout so much of his work, Woody Allen has been preoccupied with questions of morality and conscience, and the role guilt plays in both. The question posed in Dostoyevsky's Crime and Punishment, if one commits a crime and feels no remorse, was it in fact a crime, plays itself out in two of Allen's films, Crimes and Misdemeanors and Match Point, if not more.
In Blue Jasmine, Allen takes elements from Tennessee Williams' A Streetcar Named Desire, and tells the story of Jasmine (Cate Blanchett), who begins breaking down under the moral strain of the willful ignorance she exhibited while her Bernard Madoff-like husband (Alec Baldwin) bilked family and friends of their life savings.
After a screening for awards season voters, I spoke with Bobby Cannavale (who played Chili, the Stanley Kowalski inspired role to Blanchett's Jasmine/Blanche DuBois) and Andrew Dice Clay (who played Jasmine's ex-brother-in-law), about their experiences working with Woody Allen, their characters' roles in this drama, and what the experience has meant within the context of their careers.
Below is the full Q&A with them, as well as shorter, select clips:
Popular in the Community