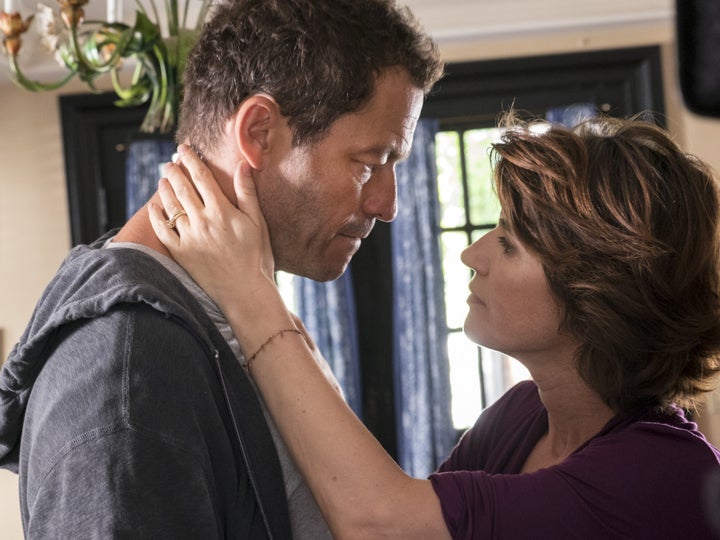 "When you're attracted to someone so strongly you don't know exactly why you are, right?" Irène Jacob told The Huffington Post.
Jacob is talking about her character's attraction to Noah Solloway (Dominic West) on Showtime's "The Affair." The actress, who plays Juliette Le Gall, is introduced in Episode 1 of Season 3 as Noah's new love interest. They meet at Princeton University where Noah, fresh out of jail, is teaching a college course. Juliette takes up residency there for a semester, spending time away from her home in Paris while doing research and teaching a Medieval Literature class at the university.
"She's not looking for a sweet and loving relationship. She's in a very disturbed moment in her life. And Noah is, too," said the French-Swiss actress. "When she meets Noah, she feels very attracted to him."
Juliette is featured prominently in Season 3. By the second episode, viewers will watch the story unfold through a brand new lens: Juliette's perspective. 
"I enter and end the season," Jacob said. "Of course I am here and there in the middle, but the frame of this character is to start very strongly and boom — everything happens in one day."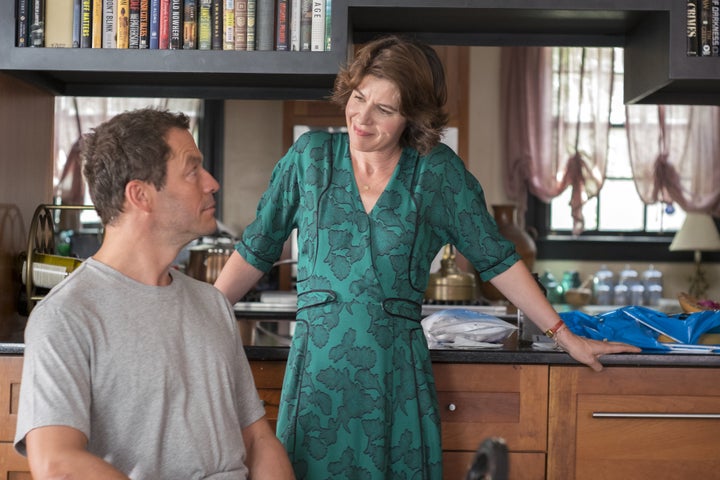 As the season progresses more will be revealed about Juliette and her life back home in Paris. 
"She just comes out with a need. She comes from this medieval world with all this imagination, with all of the possibilities of things we can't explain. She's all about mystery and yearning," Jacob said.
In the upcoming season's first episode, Juliette and Noah, along with some students, engage in a vibrant discussion about sexual assault at a dinner party. The intensity builds when the students and the professors differ on the definition of consent. 
"She has an open way of discussing things ... She's a person who wants to put things in perspective and into question," Jacob said about her character. "But at the same time, she's in complete chaos, too."
Overall, Season 3 is filled with chaos, and viewers can expect plenty of twists and turns.
"The writers are really playing with reality and dreams and reality and obscurity …. It's full of surprises for the characters. They are always finding themselves in situations that they have not expected and dealing with it," she said.
Things will certainly heat up fast between Noah and Juliette, but Alison (Ruth Wilson) won't be too far from Noah's mind.
"Juliette is going to be the love interest, but that's not really the case because it's really a story of one love, one affair," said Jacob.
Season 3 of "The Affair" premieres Sunday at 10 p.m. ET on Showtime.
REAL LIFE. REAL NEWS. REAL VOICES.
Help us tell more of the stories that matter from voices that too often remain unheard.
BEFORE YOU GO