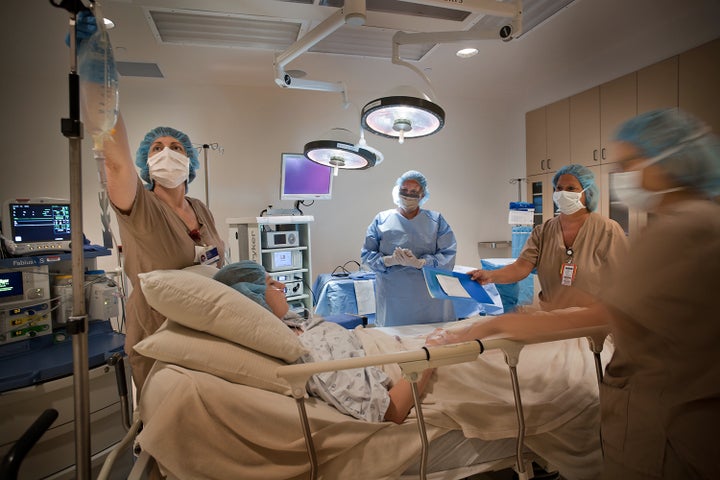 President Donald Trump addressed a joint session of the United States Congress on Feb. 28. There, among many other campaign topics, he spoke of the need to repeal and replace the Affordable Care Act also known as Obamacare. On March 6, members of Congress began promoting a new healthcare bill designed to replace the ACA.
It is consensus within the Republican party that the ACA is so broken that it must be repealed. It costs too much. It doesn't allow individuals to choose a health plan that works best for them. It doesn't allow enough competition among health insurers. The insurance exchanges where individuals buy coverage each year don't function as they should.
President Trump and our elected officials must realize that true health care reform can only happen when healthcare providers are financially rewarded to deliver higher quality, lower cost care. Patients must have all the information they need to make the best healthcare choices and healthcare leaders must be able to build a safe and efficient care delivery system.
Our government, insurers, healthcare delivery systems and care providers must all work in concert to redesign the system to serve patient needs and reduce costs. Good for American healthcare should result in fewer people in hospitals, better overall health status, and access for anyone in need. If the replacement plan Republicans create does not address these concerns, premiums and the total cost of care will continue to increase and our system will remain inefficient.
For many years, I've argued that health care would continue to be unaffordable unless America addressed the root cause of its high costs. With the large increases in health insurance premiums in 2016 on the insurance exchanges, it's clear that the root cause has not been addressed. Most of the cost of health care is in the delivery of health care itself.
The Institute of Medicine estimates that 30 percent – 40 percent of that care is waste. In other words, up to 40 percent of the activities involved in care delivery are unnecessary to the health outcomes of patients. These wastes include procedures that aren't required, time spent waiting for tests and appointments, duplicated services, and worst of all, medical errors that too often end in patient deaths.
What President Trump and Congress should understand is that parts of the Affordable Care Act specifically designed to attack waste are only now coming to fruition. The ACA was implemented in stages – and in the coming months and years payment system changes and public reporting of quality performance data will begin to tackle the waste that has negatively impacted our healthcare system for decades.
One example of positive change the ACA is having on our system is its mandate to focus healthcare delivery organizations on improvement. Collaborative learning networks have been established throughout the country and have already produced encouraging results. CMS has facilitated these networks by committing resources to establish them. An example is the Hospital Engagement Network (HENs). Seventeen HENs were created in 2011, which include more than 3,000 hospitals. Together, they worked to reduce the rates of 10 types of harms, such as patient falls and pressure ulcers. This was part of CMS's Partnership for Patients Initiative designed to improve the quality performance of hospitals. It was a partnership between the government and the private sector, including many consumer groups.
The U.S. Department of Health and Human Services has touted the program's overall success. For example, it reported that 50,000 fewer patients died, 1.3 million adverse events were avoided, and $12 billion was saved at hospitals because of reductions in hospital-acquired conditions from 2010 to 2013.
The Affordable Care Act has some major flaws within it. The insurance exchanges are one example. In a separate article published in the Harvard Business Review, I suggested a series of possible fixes to the exchange. With a concerted effort to fix these flaws, lawmakers can take an existing program that was years in the making – one that, today, insures more than 20 million Americans – and make it more effective.
To learn more about how hospitals and clinics are becoming more efficient and effective in patient care, read Dr. Toussaint's book, "Management on the Mend."
Dr. John Toussaint has directly worked with CMS leaders to broaden their understanding of lean for government and has participated in many Institute of Medicine subcommittees. He is one of the foremost figures in the adoption of lean principles in healthcare. Toussaint was the founding chair of the Wisconsin Collaborative for Healthcare Quality and of the Wisconsin Health Information Organization, as well as the non-executive leader of the Partnership for Healthcare Payment Reform in Wisconsin. During his 30-plus year career, he both practiced medicine and served as a hospital administrator, before founding Catalysis.
Have you or your family benefited from the Affordable Care Act? If you'd like to share your story on HuffPost, email us at ACAstories@huffingtonpost.com.
Popular in the Community