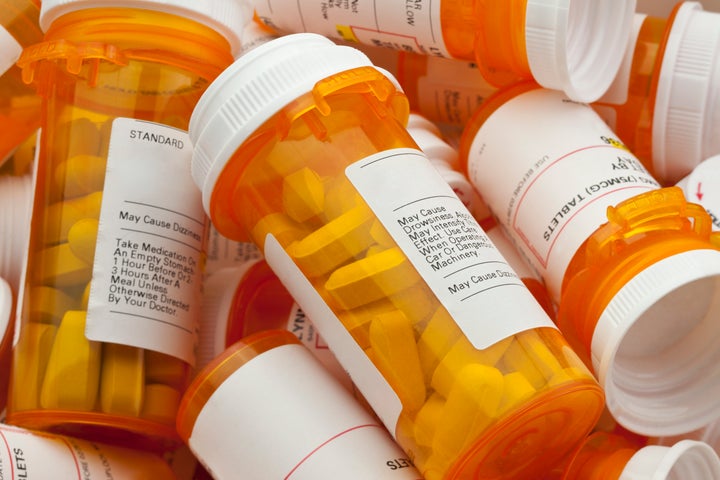 It was 2009 when the Affordable Care Act was introduced in the State of California. I was the 800th person to sign up, and it saved my life.
People often said to me, "What did you do to yourself?" a look of horror on their faces when I described my many joint problems, unsteady gait and mangled feet. My reply, rather than detail accidents, injuries and workplace difficulties, was usually to say, simply, "extreme living."
Extreme living seemed to best describe my 110 percent effort and focus in everything I did from competitive skiing, weightlifting, world travel and hard living to work. Even a simple aerobics class turned into an intensive 3-hour workout. Small amounts of physical activity were never enough. If a little was good for me, then alot had to be better. Right?
The passion of my life eventually became art, but I couldn't be satisfied with painting pretty pictures. I had to put my heart and soul into printmaking ― a medium of social messages and public access. It was also the medium of large, 2000-lb presses, sheets of copper, zinc and steel and limestone slabs of 75-lb proportions.
When the pain began, I barely noticed. I continued to work long hours on hard cement floors, pulling pressure bars from 50-degree angles downward, cranking flywheel handles around and around, hauling heavy glass jugs of nitric acid out of cabinets and rotating iron grinding disks around and around Bavarian limestones to prepare their surface for new images.
But the pain got worse. It became difficult to lift a bag of groceries onto the kitchen counter, to finish styling my hair with uplifted arms and eventually to even drive a car without carefully placed pillows under each elbow to blunt the pain from my arms simply hanging from the shoulder socket.
"I eventually stopped working when my disability changed me. With the joy taken out of my work, I left my job and ran out of medical insurance not long after."
I eventually stopped working when my disability changed me. With the joy taken out of my work, I left my job and ran out of medical insurance not long after. For various reasons I had no pension, little savings and was too young for Medicare. Because I had joint replacements before the age of 60 I was no longer eligible for medical insurance. Mine was considered a preexisting condition and the pain continued to devastate my life.
My days were filled with 2800 milligrams of acetaminophen, and nights became a ritual building of soft pillow structures followed by fitful dozing enabled only by the use of Percocet and later Oxycontin.
The pain was debilitating and most nights I sat up, softly crying, knowing full well that I was becoming addicted to pain medication. I knew I could not go on like that. I could not endure the excruciating shoulder pain week after week with no end in sight. I would end my life before I would go on like this. I had the medication. I just had no insurance to have the next two joint replacements: my shoulders.
When I was given the chance to sign up for the ACA I leaped at it, though still doubtful it would finally allow me see an orthopedic surgeon. My skepticism continued when I received enrollment forms and a care card… I wouldn't even allow myself to call it an insurance card yet. My enrollment number was 000800.
I paid dearly for that "Affordable Care." As I remember, I paid over $800 per month for the policy. But holding that card in my hand allowed me my first shred of hope in a very long time.
It was an emotional journey from there to an Oakland hospital for my first, full shoulder replacement and five weeks later, my second. My new shoulders became my fourth and fifth hunk of surgical steel implanted into my body. Needless to say, it is a challenge to make my way through airport security nowadays. But I will gladly endure body scans, wanding and anything else airport personnel want to put my through. Today, I am not only alive but I can dance at my daughter's wedding next fall.
The Affordable Care Act saved my life.
Popular in the Community