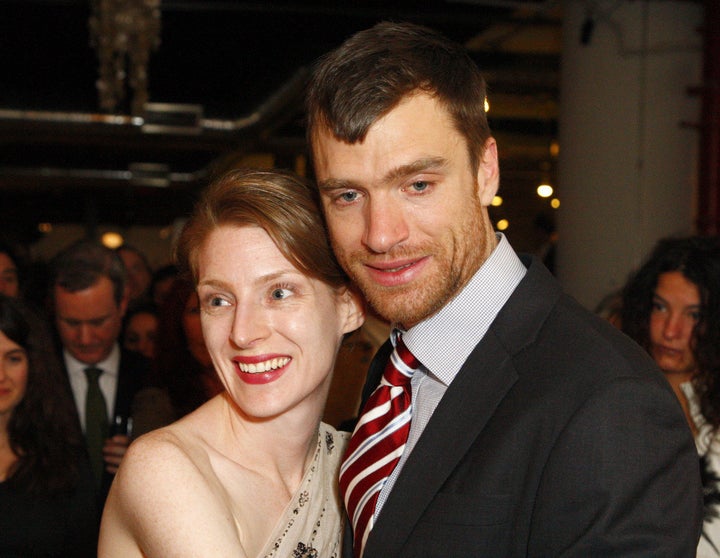 Did you catch The New York Times article on December 16th describing the progressive and rather unusual wedding of David Friedlander and Jacqueline Schmidt? Who? The couple taking heat around the Web for their wedding-turned-social experiment. These two inventive newlyweds decided to host an open invite event -- welcoming everyone from strangers in a nearby coffee shop to friends and family, if they so chose to attend.
There was a ceremony, DIY centerpieces, and a few small bites served. No fancy reception and few expected rites of passage. The 325+ people in attendance didn't dance the night away, but there was entertainment, in the form of guest speakers talking about social change and platforms for a better environment.
What was founded on a wedding ceremony became an evening for community involvement through education and renewals of love, with the "I do" as a postscript. That's one way to get your friends involved!
As I read the online comments of others judging this fete, I started to think about how I would have felt as a guest at an event that turned a wedding into a quasi-political platform. Conned? Gypped of the sentimental moments and open bar? Maybe, but maybe not. Is a wedding an agenda-pushing event anyway? Hum. I never thought so. But let's compare. Replace longwinded topical toasts with TED-like keynote speakers. Insert a commitment card and action cards in place of a wishing tree. Ask guests to support your hopes and dreams (a la that honeymoon or house registry) or ask them to participate in the causes near and dear to their own hearts. Educate guests about your favorite philanthropy via a donation card in lieu of a wedding favor, or bring in the experts to talk about it. This wedding doesn't sound that far-fetched when you compare the less overt approach. But of course, it is -- and because it is, we pick it apart and analyze.
Mr. Friedlander and Ms. Schmidt used their wedding as a means for change instead of tradition. If you didn't like it, you didn't have to attend. One big difference from the average wedding was the lack of pressure to show up, gift in hand. The stigma and stakes of skipping a friend's wedding to avoid sitting through their agenda are high. But in this cause, I mean case, the bride and groom seemed to welcome the freedom of choice, and as well they should so those who wanted could opt out of a night of left-wing influence.
Those in attendance seemed delighted with the change of pace. When I spoke to wedding guest Douglas Campbell, he described the night as "more memorable than the typical wedding because of the emotional and intellectual experience provided. With delicious cupcakes too." Lest we not forget the value of peppering a few traditional treats to keep the audience engaged when experimenting with a new wedding style.
I'm a big fan of our freedom to fight for causes that matter to us. I'm not a big fan of people pushing their agendas onto others without invitation. This couple seems to have found a loophole in the system, one that takes a life-changing event and uses it to change the lives of others who are willing participants. Agenda pushing? Clearly. More meaningful than a mason jar filled with succulents? To most. A new movement? Not likely.
While I don't expect to see most engaged couples toss out their designer duds in exchange for social change, it does make us think: How can we use weddings to do more? If a wedding is a platform of storytelling, then why can't we spin that on its head and push a different kind of agenda, giving guests something new to critique and complain about (and possibly even like and learn from)! If that's the case, then this couple just reminded us to think bigger and beyond the trends in a magazine or the traditions of weddings past. That, or this could have just been the latest and greatest ploy to get their wedding published, in which case, I myself have fallen victim to the newest trend.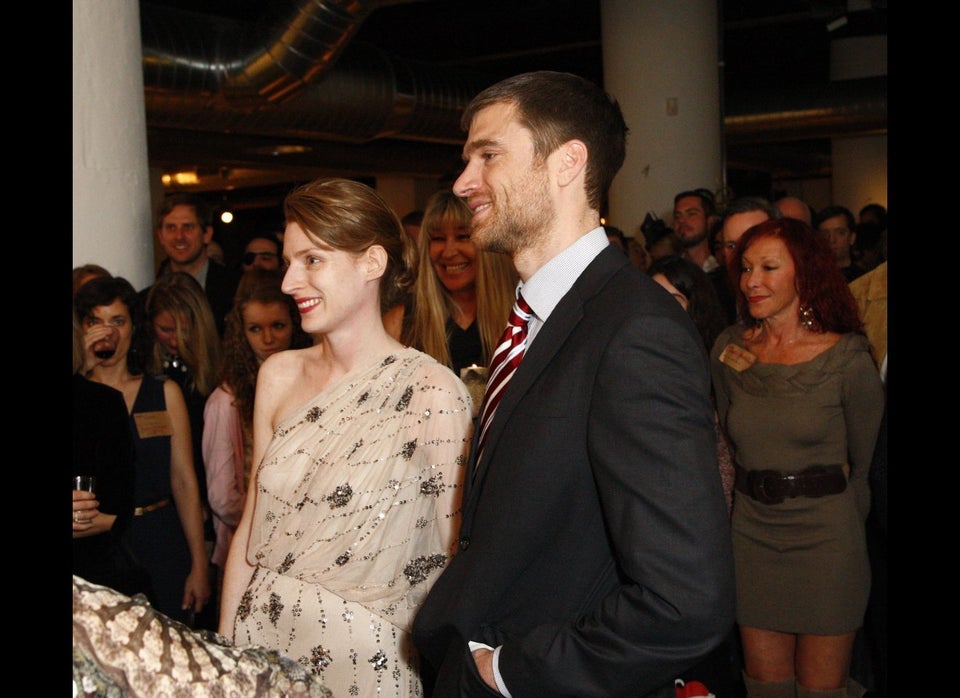 Harmony Walton NYT