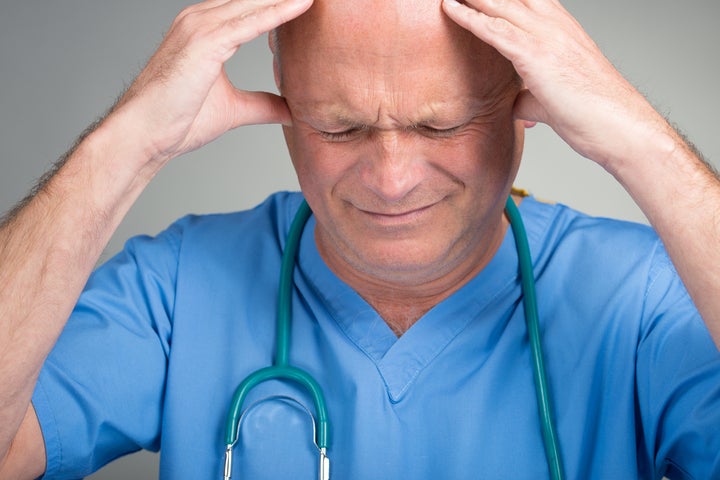 I grew up in the '80s in awe of my dad who was a talented general surgeon. As a kid, I used to make rounds with him at the local hospitals in Los Angeles and had the opportunity to witness the overwhelming appreciation his patients had for his work. Our home was inundated with dozens of homemade baked goods, knitted scarves, gift baskets, and colorful "thank you" cards carefully prepared by his patients. He never complained about his job. Even if he had to leave a family event or wake up in the middle of the night to do a trauma case ― he was never resentful. He felt invigorated by saving thousands of lives. He was grateful to be well compensated for his sacrifices. He worked extremely hard (sometimes putting in over one hundred twenty hours a week), but he was able to do his work the way he felt was best since he ran his own private practice. He was beloved, respected, and couldn't imagine pursuing any other profession that offered greater rewards.
"Doctors no longer want to be a part of a health care system that doesn't value them after decades of sacrifice, debt, and brutal training."
As an undergraduate at Harvard University, I was fortunate to be surrounded by some of the country's most talented students. Back then (in the '90s), many of the students were on the fence as to whether to apply to medical school or join the dozens of consulting and financial companies that aggressively recruited us. After speaking to the new generation of Harvard seniors at networking events — I realize that they are no longer on the fence. Our country's brightest graduates are simply not choosing to become physicians anymore.
Of course, we cannot deny that we need to focus on curtailing health care costs. But we absolutely cannot cut health care at the expense of alienating physicians. Our talent pool is rapidly shrinking. Nearly every month now, another one of my most brilliant physician colleagues (from Stanford, Yale, Johns Hopkins, UCLA, and Harvard) leaves his medical practice. This is real. This is palpable. These talented physicians are quitting to join startup ventures, "concierge" practices for the ultra-wealthy, pharmaceutical companies, or the ranks of corporate America where they feel they are better compensated and respected for their brain power and sacrifice.
Let's look at some of the facts to help explain why becoming a physician in America is rapidly losing its appeal.
1. Private practice medicine is increasingly unsustainable due to rising overhead costs and declining reimbursements
2. Doctors spend more than two-thirds of their time on paperwork rather than taking care of patients
6. State governments are passing laws to limit the compensation of "out of network" physicians
Doctors are hurting, and they don't have the time to reach out. They don't have the time to lobby Congress. They are far too busy trying to help their patients and keep their practices afloat.
Our country needs to figure out solutions to help preserve and encourage physician autonomy― not continually restrict it. With rapidly increasing government reporting regulations, new plans to move away from fee-for-service payments, growing patient complaints about high deductibles, Medicare audits, more complex documentation mandates, increasingly complicated coding requirements, payment denials, time-consuming prior authorizations, expensive Electronic Health Records mandates….why would our country's top talent go through years of debt and brutal training to face over-regulation and exhaustion?
We also need to continue to compensate physicians at a fair level that matches their skills, high level of education, and sacrifice ― not figure out ways to "bundle away" what they make. Should health care dollars be shifted away from those who are waking up in the middle of the night to save lives, who are spending countless hours researching cases after work, who are neglecting their families to study for re-credentialing boards, who are saddled with inexorable debt, or who are spending thousands of dollars to attend meetings all over the world to find out the best way to care for patients? Contrary to popular belief, physician reimbursements comprise only a small proportion of our country's total health care expenditures.
"Short-changing the individuals who are sacrificing everything to save lives will lead to the biggest threat to our nation's health care system."
Whether we like it or not, we will all be patients at some point in our lives. What will our country be like if we have to rely on health care professionals who are not high achievers and have little incentive to go the extra mile for our care? Will we be satisfied seeing our doctor for five minutes because he will face a pay cut should he spend 20 minutes with you? Won't we get frustrated when we cannot get an appointment with a quality internist for two months because so many great doctors have left their practices?
America, this is serious. The brightest minds in this country are running away from careers in health care. Many of our best doctors are being forced out of business. We must start an open dialogue with doctors ― the individuals who are the most influential in advancing our health care system. The success of our health care system absolutely depends on the caliber of talent we attract to become and remain our nation's physicians. Short-changing the individuals who are sacrificing everything to save lives will lead to the biggest threat to our nation's health care system.
Want to make health care great again? We must all reach out to doctors and do everything in our power to demonstrate that we value our country's physicians before it's too late.
Support HuffPost
A No-B.S. Guide To Life
Related
Before You Go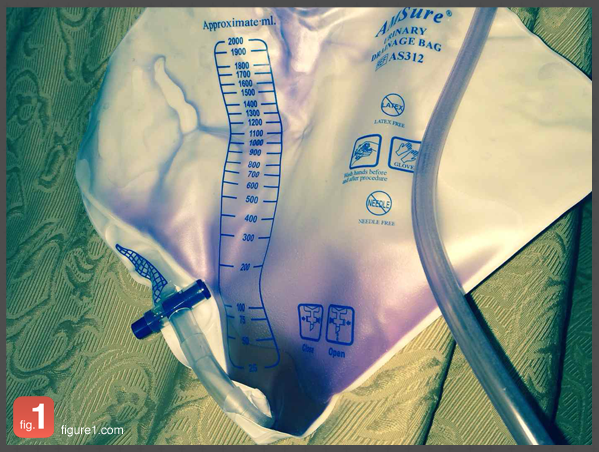 15 Unbelievable Images From The 'Instagram For Doctors'
Popular in the Community