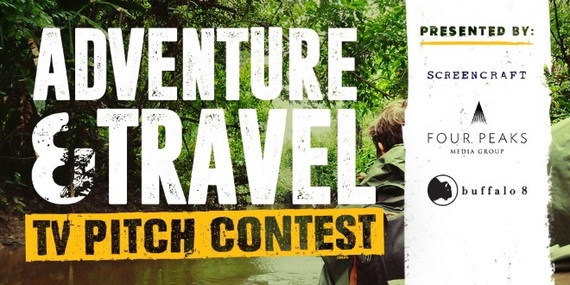 Most believe that reality television is a 21st century phenomenon. While people's curiosity -- and sometimes obsession -- with experiencing the "lives" of others has certainly grown in the last sixteen years, television has been showcasing reality shows since the late 40s and into the 50s and beyond with shows like Candid Camera, Truth or Consequences, What's My Line, and endless game shows. In 1973, An American Family shook up audiences with what was perceived to be a look into the real life of a family, complete with their triumphs and tragedies.
Then reality-based shows began to spread. Unsolved Mysteries premiered in 1987, America's Most Wanted in 1988, and both Rescue 911 and Cops in 1989. America's Funniest Home Videos came about in 1990 and has become an iconic American show.
In the mid-1990s, MTV's The Real World not only offered a look into the lives of strangers from all walks of life living together for the first time, it also changed that very network from what was predominantly a music video based platform to what we now see today -- a reality television network (with the exception of a few fictional shows of late).
However, it wasn't until the year 2000 when television producer Mark Burnett gave us what would become the signature series of a subgenre of reality television -- adventure and travel -- in the guise of Survivor. The show was contest-based, but with the added ingredient of drama and character study as we watch the contestants not only survive the elements, but also the social challenges of the tribe of strangers that they are forced to survive with.
Survivor, and it's eventual imitators, gave audiences not just drama and a peek into the social experiment of strangers voting each other off of a tribe -- and the show itself -- but also offered a virtual trip to far and away places of beauty, danger, and especially adventure.
This phenomenon carried over to multiple networks and evolved into a flourishing industry that is still going strong today. Adventure and travel shows can be found on nearly every network, both basic and cable. Audiences can be taken to the frozen tundra of Alaska to the tropic beaches of Hawaii and beyond. Some are contest-based, as people go through adventures to attain prizes. Others showcase a peek into the lives of those in adventurous careers like extreme fishing, gold mining, trucking, etc. You can tune into one channel to experience -- sans the taste -- delicacies from around the world and then turn the channel to watch as people search for their dream homes in multiple countries and cultures.
A generation ago, you had to go to war or read about exotic destinations. Now, you turn on the TV and you can be taken almost anywhere you'd like to go.
While Hollywood had originally feared that reality television would take people away from fictional shows, it's finally found a good balance of quality television alongside the cash cow that can be reality television -- reality shows are very cheap to produce. We're living in the second golden age of television as we speak, amidst the endless array of adventure and travel reality series that show no sign of slowing down.
Adventure and travel reality television allows audiences to explore the world. It adds drama when needed through casting different personalities together, upping the stakes with physical and mental competition, or just letting audiences live vicariously through the subjects at hand.
But what happens when you have an idea for an unscripted adventure and travel series?
It's a very different form of entertainment compared to film and scripted television. When someone has aspirations to write their own feature film or scripted television series, they can turn to screenwriting. They learn the craft and business of screenwriting and can eventually submit their finished scripts to studios, networks, producers, representation, and talent.
But how can people get their ideas for reality shows to those that can make them? It's reality television, unscripted (well, not always, but…), and produced using real people, so what materials can you forward and who can you take them to?
Some produce their own pilots and push them onto Youtube, hoping that an audience can be built. Others share home videos on Youtube or with the networks, studios, and producers, showcasing their unique job or way of living.
Now, there's a more direct route.
ScreenCraft, Four Peaks Media Group, and BondIt are offering the chance for anyone to take their greatest ideas for adventure and travel shows to those that can actually produce them. The Adventure and Travel TV Pitch Contest is looking for unscripted concepts that involve either travel or adventure. Whether your idea is a competition, a social experiment, talent-driven, or simply touches travel or adventure in some way, the group of Hollywood judges -- experts in the adventure and travel unscripted space -- want to hear it. The winning project from this competition will be improved and developed further with the help of notes from seasoned producers before winners are flown to Los Angeles to pitch to executives at major networks such as Travel Channel, NBC, Discovery, National Geographic, and more! The winner will also win a pass to Realscreen West, the West Coast's most important unscripted entertainment conference.
Jim Roush, a 4-time Emmy Award winner and 12-time Emmy Award nominee. Roush worked alongside Mark Burnett for nine years as his EVP of Production. Roush oversaw such shows as Survivor (CBS), Expedition Impossible (ABC), The Voice (NBC), Shark Tank (ABC), The Apprentice (NCB), Family Feud (ABC) and more. Roush has international experience including production in Canada, England, France, Morocco, New Zealand and China.
CJ Cardenas, a manager that has worked closely with Bear Grylls for the past three years. As Bear's talent manager and Head of Business Development and Special Initiatives for Bear Grylls Ventures, CJ helped put together Running Wild with Bear Grylls (NBC), Man vs Wild (Discovery), The Island with Bear Grylls (NBC), Bear Grylls: Mission Survive (ITV), Get Out Alive with Bear Grylls (NBC) and Bear Grylls: Escape from Hell (Discovery). Bear Grylls Ventures was the recipient of the 2015 BAFTA award for best Reality.
Bethany Latham, the director of production and development management for Travel Channel, one of Scripps Networks' Interactive's lifestyle television brands. Bethany Latham oversees the production management team and resources with a focus on implementation of standards and process as well as managing the development pipeline. While at Travel Channel he has worked on a variety of projects including Booze Traveler and Planet Primetime.
Justin Ongert, an agent in the William Morris Endeavor (WME) non-scripted television division for 8 years. Ongert joined William Morris Agency in 2003 and transitioned to WME following the agency's merger with Endeavor. Prior to that, he worked at Warner Bros.
Duncan Penn and Ben Nemtin, both of whom are co-founders of Four Peaks Media Group and creators and stars of The Buried Life (MTV) and creators of Greatest Party Story Ever (MTV). They are the global brand ambassadors for the youth travel leader Contiki and #1 New York Times Best Selling authors of the book documenting their travels titled, 'What Do You Want To Do Before You Die?'
Barry Walsh, the editor of the international trade publication Realscreen, published by Brunico Communications Ltd. Realscreen is the world's foremost authority in non-fiction film and television, and is the brand behind the Realscreen Summit, the world's largest non-fiction/factual entertainment conference, held annually in Washington, DC.
Perhaps your idea can take people to places they've never been and entertain the masses while doing so?
Regardless, this contest offers adventure and television reality fans the opportunity to have access to Hollywood with the chance of seeing their own adventure and travel reality concepts come to the small screen.