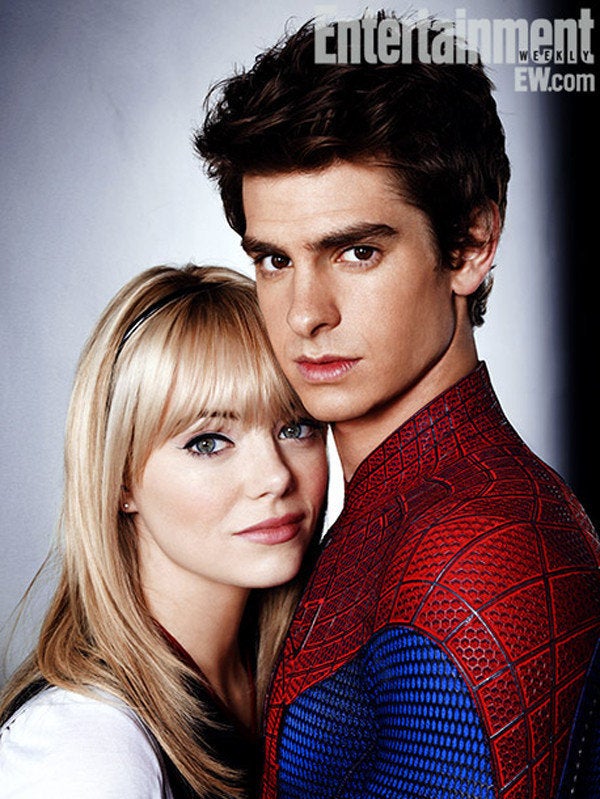 Slowly but surely, the radioactive venom is seeping in and "The Amazing Spider-Man" swings closer.
Director Marc Webb's film reboot of the famous Marvel Comics web crawler has been in turns exciting and intriguing fans for months, and thanks to Entertainment Weekly, we now have new details about what promises to be a major change of pace from the hit Tobey Maguire movies.
Of course, that starts with new Peter Parker/Spider-Man Andrew Garfield, the supporting star of "The Social Network" and seemingly the perfect choice for the skinny yet determined teenage hero Webb will present in this origin story.
"I related to Peter Parker so much because I felt like someone else inside," Garfield tells Entertainment Weekly. "I loved the comic books and the animated TV series and I even dressed up as Spider-Man as a kid."
Unlike childhood, though, he can't just wear a Halloween costume -- Garfield, notoriously skinny, has to fill out the real spandex spidey suit. That's something he addressed in an interview with The Guardian earlier in the year.
"I think Spider-Man needs strength, but Peter Parker is still a teenager, you know? That's a very tender balance to figure out," he said. "It's very specific what we're trying to achieve in terms of body type and the feeling of that."
Also pictured is Emma Stone, who plays Parker's original love, Gwen Stacy. She also understands how much responsibility the role brings.
"Spider-Man has this built-in fan base, where people already know the story and are going in with their own opinions and expectations, so you're either going to live up to them or let people down," she recently told The Advocate. "But it's really all about passion, and I love passionate people."
As for their villain? Get ready for Rhys Ifans, as The Lizard.
PHOTO: