"Marvel's The Avengers" wasn't the only summer blockbuster with a wealth of deleted footage. "The Amazing Spider-Man" was presumed to have excised a ton of scenes that further explained the origins of The Lizard (played by Rhys Ifans), and now video evidence of the cuts exist.
The deleted scenes are part of the Blu-ray release of "The Amazing Spider-Man" due in stores next month. In the video above, Peter Parker (Andrew Garfield) is shown tracking The Lizard/Dr. Curt Connors to his lair in the New York City sewer system. The pair of genetically-altered men discuss Peter's father, his research and what Connors plans to do to Manhattan's unsuspecting residents; their conversation is cut short by Rajit Ratha (Irrfan Khan), an Oscorp executive who tries to save Parker from Connors' growing Lizard wrath. (Interestingly, the deleted scene provides closure for Khan's character, who was left literally hanging from the Williamsburg bridge in the finished film.)
Before "The Amazing Spider-Man" was released in July, there were rumors about an entire backstory involving Peter's parents which was cut at the eleventh hour. While the deleted scenes allude to that mystery, it's still unclear how much of the plot made it in front of cameras. (Read Devin Faraci's excellent piece on the lost storyline for more.)
Watch the deleted scenes above. "The Amazing Spider-Man" is out on DVD and Blu-ray on Nov. 9.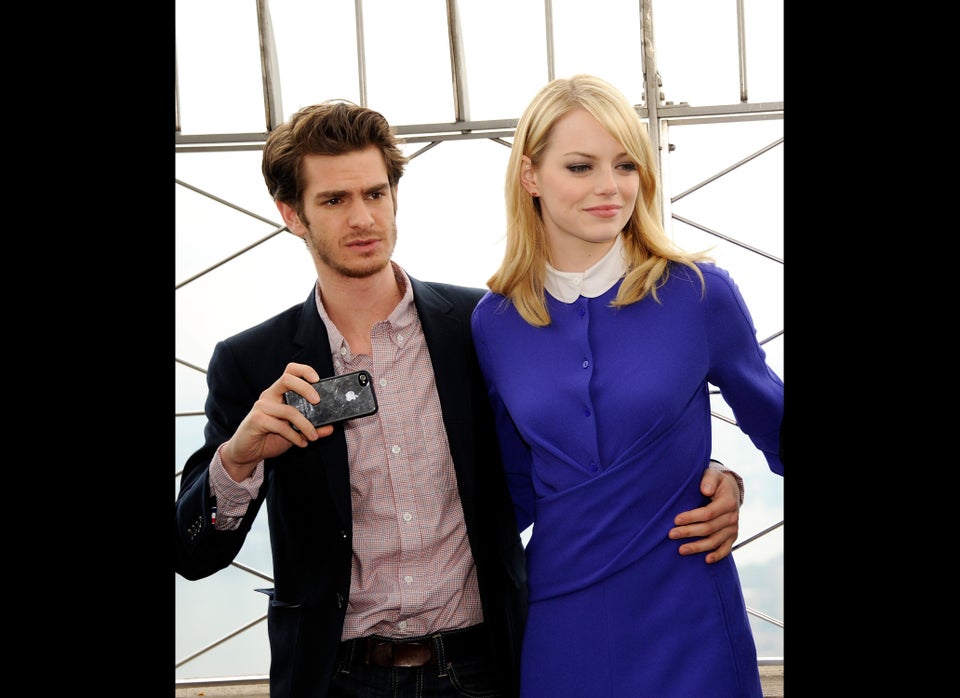 'Amazing Spider-Man' Cast Light Up The Empire State Building
Popular in the Community