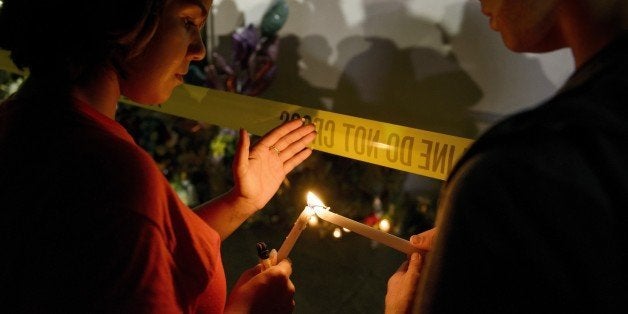 The loss of the nine lives at Emanuel AME Church on June 17 was heartbreaking. My condolences are with the families, friends and loved ones of those who innocently lost their lives. I would also like to extend a prayer to the entire AME Church community, community members in Charleston South, Carolina, and anyone else who feels affected in any way by this tragedy. This shooting, like all shootings, has shaken our community, but this shooting caused some people to take a look back at our history.
Historically, the black church has been a target for people with hate-filled hearts to attack worshippers. From lynchings to brutal attacks, from the malicious rapes to the bombing of the four young girls in Birmingham at the 16th Street Baptist Church, the black church historically is familiar with the pain that comes along with being black, alive and in America. The AME church is intricately intwined with U.S. history and race relations, because it was created in 1787, when Richard Allen and a few others were not allowed to pray amongst white congregants in Philadelphia. Mother Bethel AME opened its doors to anyone, regardless of their skin color, gender or socio-economic background -- just like the worshippers in Charleston, South Carolina, at Emanuel AME.
There may be people who are trying to make sense of this tragedy. How does someone sit in a church's bible study and decide to kill someone? What we know is this was racially motivated. What we know is the gunman has been arrested. Most importantly, what we know is that white supremacy had its hands in this, like many of the other state violence we see. So, what does this mean? This tells us is we need to continue to work to end white supremacy. That we need more open and honest conversations about race relations in America, even if it makes us uncomfortable.
I ask that while we mourn this tragedy and other tragedies, we challenge ourselves and those around us to think on what we can do to change the status quo. What will we do to change a system that was not designed by us or for us? People are lost, and that is OK for now, but we have to begin to navigate our paths to create a different culture where people understand why Black Lives Matter.
Cynthia Hurd, Susie Jackson, Ethel Lee Lance, Rev. DePayne Middleton-Doctor, Rev. Clementa Pinckney, Tywanza Sanders, Rev. Daniel Simmons, Sr., Rev. Sharonda Singleton and Myra Thompson did not die in vain, and I ask that we lift up and forever lift up their names.
Support HuffPost
Every Voice Matters
Popular in the Community