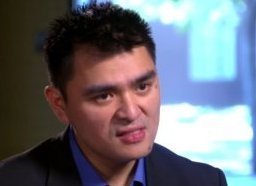 "You've been trying to write yourself into America," my dear friend Teresa Moore said after she read an early draft of the essay I ended up submitting to the New York Times Magazine.
I first met Teresa in 1999, when I was a high school senior and wanted to freelance for YO!, short for Youth Outlook, the monthly magazine she edited. She was my very first editor, the one who can most attest to how much I struggled with writing, with finding just the right words, phrases and punctuation (should I use a comma or a dash or a semi-colon?) with trusting the texture and timbre of my own voice. Then and now, Teresa was always exacting, always insightful.
"You're still trying to write yourself into America."
Indeed, I am, perhaps now more than ever.
Beyond the fireworks, parades and barbecues, Independence Day, the 235th birthday of the United States of America, carries a whole new meaning for me this year. Personally, it has meant telling my story in hopes of illuminating the stories of countless undocumented immigrants across the country. We tell stories, after all, to recognize ourselves, our common humanity, in each other. I grew up here. This is the place I call home. I love America. For our small team here at Define American, it means living up to our mission of elevating the conversation around immigration. Stripped of polarizing politics and heated, angry rhetoric, immigration has been one of the evolving stories of our country since its inception. That America is "a nation of nations," built on an idea and "founded on the printed word," is cause for continued celebration and much-needed reflection.
And as we celebrate our country's birthday and reflect on how we define American, I'd like to honor the heroes -- the everyday American heroes -- in my life. They are members of my personal underground railroad, the principals and pastors, the coaches and colleagues, who refuse to sit back and allow undocumented immigrants like me to slip into the cracks of a broken system.
They are the ones who, early on, recognized the America in me; who, in the case of Peter Perl, a senior manager at the Washington Post, risked his own career to ensure that I had mine and that I kept on growing; who, in the cases of Pat Hyland (my former high school principal) Rich Fischer (my former high school superintendent) and Jill Denny (my former choir teacher) all educators, guaranteed that I got an education like the rest of the students who showed up at Mountain View High School, regardless of my undocumented status; and who, in the case of Teresa Moore, whom I confided my secret to years ago, when the guilt and shame, the fear and frustration of working as an undocumented immigrant in the nation's capital weighed heavily on me, encouraged me to keep writing -- to keep telling stories.
I am an American, in my heart if not on paper, because of them. There are Peter Perls, Pat Hylands and Teresa Moores all across America. They define American.
Popular in the Community