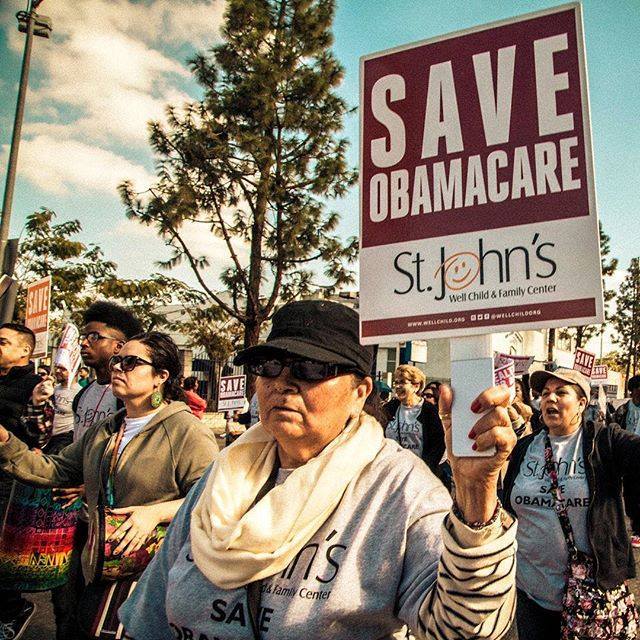 The newly released American Health Care Act gave very few details on how it plans to pay for its provisions and no estimates of how much it will cost taxpayers. In the coming days, analysts will spend their hours calculating and quantifying the potential impact. As someone who has worked on the front lines of the fight for social justice and health equity, I can tell you that the price we stand to pay goes far beyond whatever dollar amount we end up with.
Under the American Health Care Act, or Trumpcare, some initial estimates find that up to 10 million people who got coverage under the Affordable Care Act, could lose it. Trumpcare will eliminate the federal government's contribution to Medicaid expansion and, more devastatingly, will eliminate Medicaid as a federal entitlement program. After 2020, those who need Medicaid and aren't currently enrolled, couldn't get it, unless the state agrees to pay for it. 
St. John's Well Child and Family Center is a network of 15 nonprofit federally qualified health centers in South Los Angeles. As the largest health care provider in the largest area of contiguous poverty in the continental United States - we provide health care to close to 100,000 individuals, who received more than 350,000 medical, dental and mental health visits last year alone.  More than 30,000 of those individuals received health insurance for the first time because of the Affordable Care Act.  In South Los Angeles - more than 50 percent of the population is insured through Medi-Cal, California's version of Medicaid. Repealing the Affordable Care Act will result in hundreds of thousands of hardworking Americans losing their health insurance in South Los Angeles alone.
We believe that would be nothing short of criminal, not to mention a direct violation of basic human rights.
In one of the least surprising decisions, Trumpcare will eliminate taxes for more expensive Cadillac plans –- high-cost plans reserved for the rich ― and provide higher subsidies for those at higher income.  Subsidies for low-income families purchasing health care on the exchanges will be replaced by significantly reduced tax credits, forcing those families to pay up front with the hopes of seeing a return down the road. In reality, this means most low and middle income families won't be able to afford their insurance.
Shortly after the November elections, St. John's began talking to our patients about what it would mean for them, if the Affordable Care Act was repealed.  Many patients in their 40's and 50's had never seen a doctor before the Medicaid expansion or the formation of Covered California, California's health insurance exchange.  Patients with diabetes received surgeries that restored their sight and patients with high blood pressure who'd had strokes - finally were able to receive rehabilitative therapy.  One patient with three children who had contracted Hepatitis C told us if it weren't for the Affordable Care Act and the Hep C treatment that Medicaid paid for, she would be dead. 
Stories like these have inspired hundreds of our patients to engage in patient advocacy organizations called "Right to Health" committees. And it was our patients who demanded that we march, advocate and engage to save the Affordable Care Act for their families, their friends and their neighbors. The proposed replacement plan makes this fight more urgent than ever.
On March 23rd — the 7th anniversary of the signing of the Affordable Care Act — we will march in downtown Los Angeles to save our right to health. As a catalyst for social, economic, and racial justice – health care is the frontline in the historic fight for equity and equality in the United States and around the world. We cannot sit this one out. We must resist.
We need allies in this fight. It's important that the community who fights for the Affordable Care Act goes beyond those who rely on it.  We must show a united front and speak truth to power: health is a fundamental human right for all. We ask you to join us: the labor unions, health advocacy organizations, foundations, all the community clinics serving patients in Los Angeles County, trade associations, other nonprofit organizations, immigrant rights organizations, legal service providers, and businesses who have stepped up to support patients over politics as we march to save the Affordable Care Act.
On March 23rd we will stand side by side for the rights of our neighbors, our friends, and our Los Angeles family.
Have you or your family benefited from the Affordable Care Act? If you'd like to share your story on HuffPost, email us at ACAstories@huffingtonpost.com.
REAL LIFE. REAL NEWS. REAL VOICES.
Help us tell more of the stories that matter from voices that too often remain unheard.