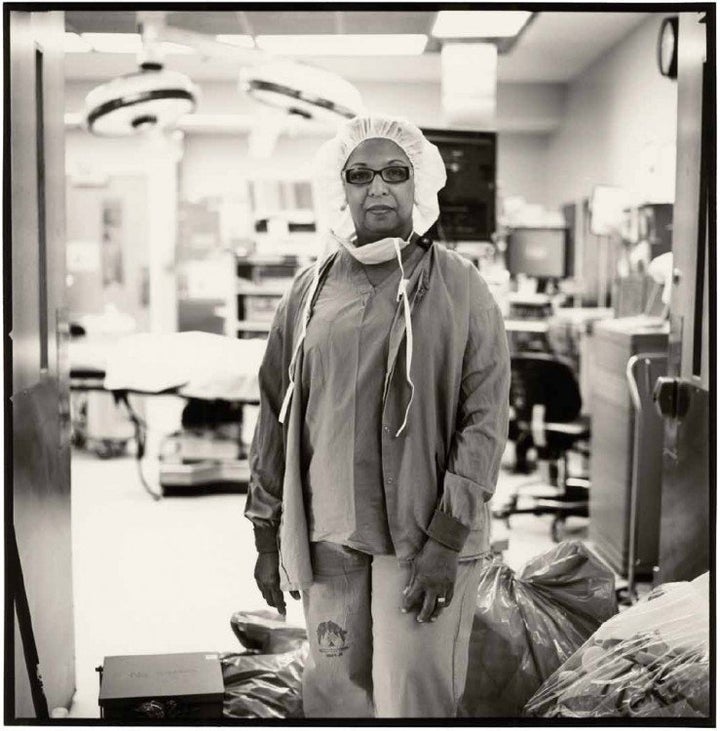 Taken from The American Nurse . Photographs and Interviews by Carolyn Jones. Welcome Books. All text & photographs 2012 © Carolyn Jones.
I started this project at the request of a nurse, Rhonda Collins, a woman who has devoted her life to nursing and making nursing conditions better.
I thought I was making a book that would celebrate nurses. I ended up gaining a better understanding of the country through the lens of the American nurse. I have altered my thinking about religion; I have completely changed my feelings about end-of-life.
I have a new compassion for coal miners; a better understanding of the health-care system -- and how complicated the solutions might be. I know how funny nuns can be. I've learned that nurses are like the cobbler's children; they can take care of everyone else, but they're not always so great about taking care of themselves. I know what it means to love what you do, to care so much that you would do anything to help your fellow human being. I've learned what someone's home can smell like when life has deteriorated. I've seen a man actually drive up a creek to get to his patient whose driveway is impassable because of mountaintop-removal mining.
And I found the nurse that got me through chemotherapy seven years ago when I was recovering from breast cancer.
Our goal as we began this project was to give a voice to the American Nurse. With my team we mapped a trip across America that would take us to parts of the country where we would have the chance to meet nurses dealing with some of the issues that face our nation; poverty, returning-war veterans, a rapidly aging population, black lung disease, prison life. We chose places where we would find those nurses and patients. We asked hospitals and facilities to nominate nurses that would best represent their organization and region. In this way, I was able to talk to some of the best nurses in the country.
I expected warriors out there and in a way that's what I found--just not the way I expected. Nurses do fight to care for us, in spite of ourselves, in spite of the obstacles in their way. And they fix us. When they can no longer fix us, they make sure that we are comfortable and that our time leaving this earth is as rich as it is entering.
They have seen things that none of us can imagine. I'm in awe. I do believe that they are a special breed-- some combination of innate compassion and learned behavior. I wish I could say exactly what it is, because I'd bottle it up and drink that potion, but it's not consistent and, of course, there are many roads that lead to being a nurse. I hope that we have captured that.
See some of the stories from The American Nurse: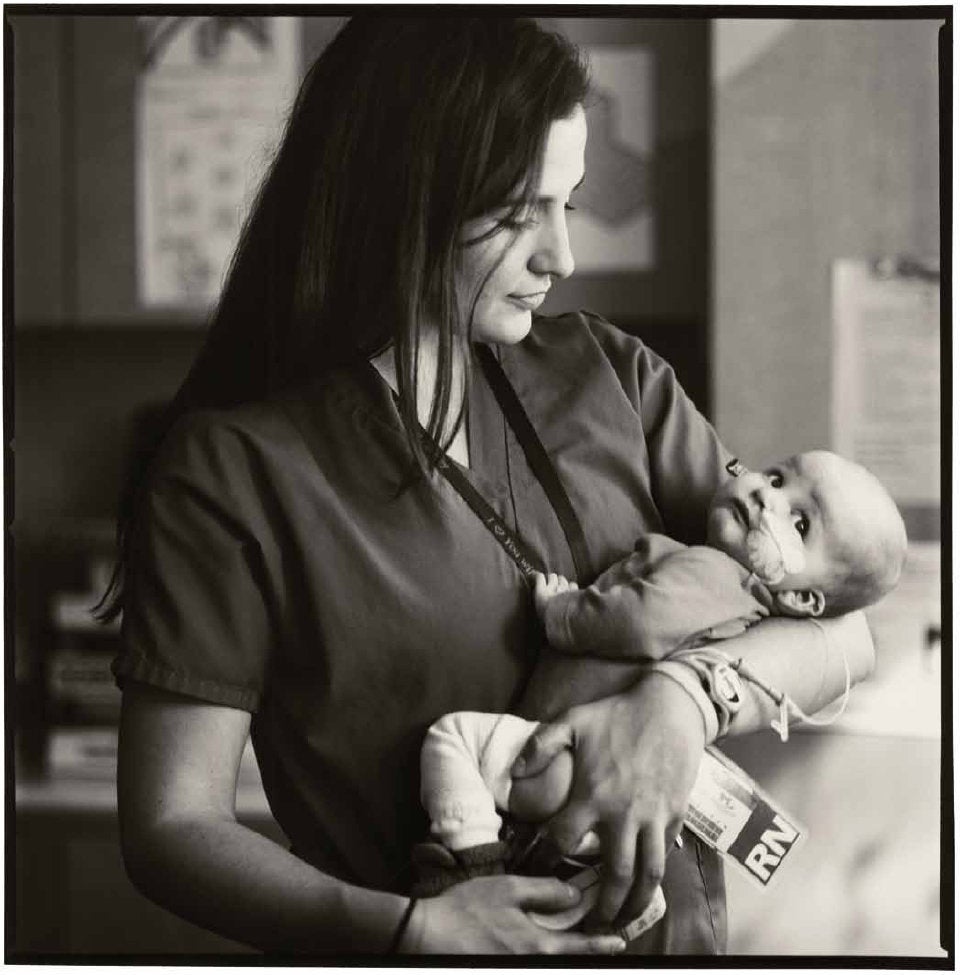 The American Nurse
The American Nurse tour is visiting hospitals across the country. Here are the next dates:
Nov 14: San Francisco, San Francisco General Hospital
Nov 15: Nurse.com Virtual Book Tour http://chat.nurse.com/
Nov 30: New Orleans, LSU Interim Public Hospital
Dec 3: New York City (Bronx), Montefiore-Einstein Medical Center
Dec 5: Washington, DC, Children's National Hospital
Support HuffPost
The Stakes Have Never Been Higher
Related
Popular in the Community