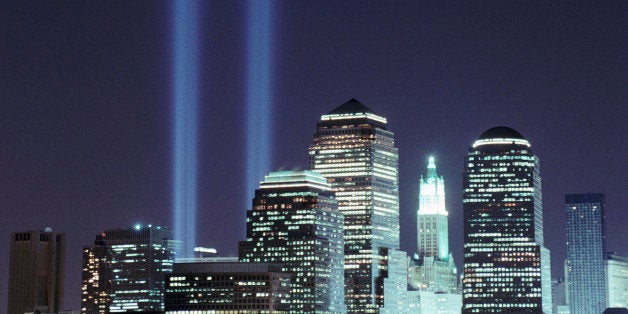 Life was good in the pre-9/11 era. America seemed virtuous and strong. With the Soviet "evil empire" in shambles, we were the only superpower around. Our future looked bright and assured.
Francis Fukuyama proclaimed the "end of history" and troubles seemed far away in our pre-9/11 yesterdays. World affairs seemed much simpler in those days of heady optimism. There was time for war and time for peace, time to fight and time to thrive. We were good and our enemies bad. Justice was aligned with power and God was with America.
Al Qaeda's murderous attack on the Twin Towers and the Pentagon shocked us out of our comfort zone, but the real change in our state of mind occurred gradually, as the nation grappled with the disaster's aftermath.
The initial reaction--surprise and disbelief--quickly gave way to a drive to restore closure, and bring things back to the way they were, barring some adjustments. The prevailing desire was to deal our detractors swift justice, a lesson they would not forget.
As compared with the months before 9/11, Bush's approval ratings increased by a whopping 30 percent, up to 87 percent! America launched a global war on terror, commencing with our fight against the Taliban and continuing for the last 14 years both at home and abroad.
Despite notable successes and immense sacrifices in lives and resources, however, it isn't at all clear that we are safer now than we were back then, nor whether some horrific attack against Americans might suddenly take place on our soil or elsewhere. Indeed, numerous, small-scale assaults in the U.S. by Muslim extremists have occurred since 9/11, though none remotely resembling its tragic magnitude. Additional plots, too, were thwarted before they materialized.
We are constantly reminded to "say something," if we "see something," and the ubiquitous threat is brought home to us by heavy security checks in airports around the globe. Relentless reporting in the media of widespread violence indelibly imprints on our minds the notion that it is a dangerous world out there and that we Americans are prime targets of extremist aggression. Any violent occurrence at home or abroad immediately begs the question of whether it may have been an incident of terrorism, part of a larger scheme to do us harm.
We have become suspicious of our neighbors and regard "otherness" with distrust. However illogical and unfair, a beard and traditional Muslim garb may unwittingly bring to mind threatening images of those despicable others who swore to destroy us. We, thus, live with a constant existential angst, and even though we may not entertain it consciously, the possibility of an impending disaster is omnipresent at the back of our minds.
And yet, even though our post-9/11 state of mind is distant from the way we were, we yearn to turn the tide and find our way back to the comfort and security of our former existence. Thus we may lend a sympathetic ear to Donald Trump's audacious promises to set things right and make us strong again--even if our minds cast doubt on whether he can. And we hope against hope, that we can win the war on terror through military might, even though facts on the ground suggest otherwise.
Thus, 14 years after the attacks that ushered in this new American age of angst, we are torn between the loftiness of our aspirations, and the reality of our constraints. Sadder but (hopefully) wiser, we struggle to navigate the turbulent waters of an uncertain future, while wistfully recalling a serene past that is no more.
Related