NOTE: Do not read on if you have not seen Season 3, Episode 4, of FX's The Americans, titled "Dime Bag."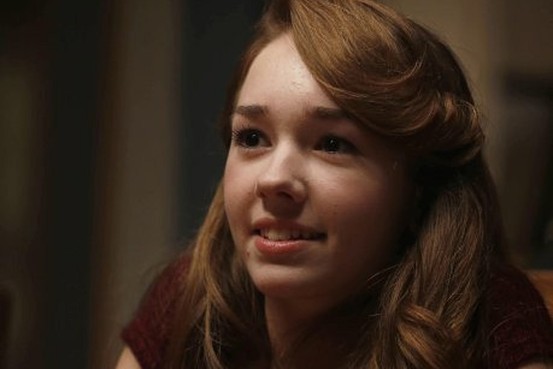 After the cringeworthy dental scene last week (I had to recover), the most violent moment this episode is when Paige figuratively stabs her parents in the back by asking her pastor to dinner.
Yes, the same pastor that Philip physically threatened last season. Paige wants chocolate cake and she wants to be baptized, because Jesus doesn't leave his kids home alone all night. Philip has been trying to protect Paige, in a way, from Elizabeth, who is starting to cultivate her for KGB life. But even this news is a little much for him.
Kids are everywhere this week in fact. Martha wants foster kids, still, which Philip finally brings up with Elizabeth. And then he drools over Love's Baby Soft. And hangs out with young girls in the name of a mission. The teen is the daughter of a CIA agent they need. So he gets her fake IDs and cuddles with her over a joint and Yaz. She's probably wearing Love's Baby Soft.
Beeman is breaking. And he has such good instincts when it comes to that Russian exile, so it cracks me up that he can't sniff out his new EST buddy and neighbor.
Lastly, things are looking up for Nina. She has to get her cell mate to talk and then Russia might be more lenient with her sentence. Where's Oleg's father when you need him?
Also, this episode wins for best Elizabeth dsguise. She's so rock and roll.

Are you enjoying the season so far? Tweet me @karenfratti.
The Americans airs Wednesdays at 10 p.m. ET on FX.
Calling all HuffPost superfans!
Sign up for membership to become a founding member and help shape HuffPost's next chapter