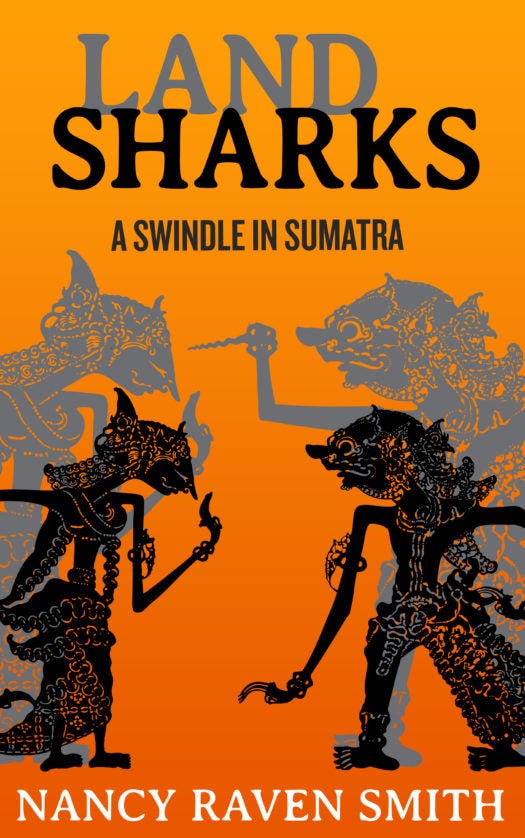 The most common question I get from readers is where do my ideas come from. For me, it's generally from things that I read, see, or hear that pique my interest. For every writer, those things will be different.
Parts of my background include a college major in art, training and performing as a ballet dancer, several years of working at a major network news station in Washington, DC, production work in film and television in Los Angeles, and twenty years of living on a rural Virginia farm raising kids and rescuing ex-racehorses, dogs, and cats. Farm life was followed by ten years at the J Paul Getty Museum in Los Angeles.
My father was a successful American WWII cryptologist. My mother was a homemaker and sewed beautiful clothes and gifts. I also have a love of travel, snorkeling, riding horses competitively, and white water rafting. I studied film and fiction writing. I am drawn to funny, quirky caper movies and books. Personality wise, I'm a happy person who likes to see the good in things, practical, a former total introvert (now only a partial introvert), and a privacy nut.
All that gives me lots of places to draw stories from. Here's how my debut book, Land Sharks – A Swindle in Sumatra, began.
About fifteen years ago, identity theft emerged as a major criminal activity, and I was an early victim. I started noticing and reading articles about it. Identity theft evolved into learning about white collar fraud and credit card counterfeiting. Then about twelve years ago, I read about an international buyer for a credit card counterfeiting ring. Deep in the article was a reference to a place called the Plastic Triangle, but no other information. That piqued my curiosity. What and where was the Plastic triangle?
When I researched it, I learned that it's Malaysia, Hong Kong, and Thailand. That's where the majority of counterfeit credit cards were historically produced. It interested me at the time, but I was busy working at the J Paul Getty Museum and on other projects. I dropped my research into a file folder. By the time I revisited the Plastic Triangle, it was too late. It was no longer the center of credit card fraud as there were credit card counterfeiting rings in every city of the world. I was disappointed at the time, but some ideas come with a 'use by' date and this one's had come and gone. Or so I thought.
Then in 2014, like most of the world, I followed the horrific (and still unexplained to the public) disappearance of the Malaysian Airlines jet with all on board. I followed the press reports impatiently hoping to learn what happened.
Buried in the news several months after the disappearance was a small article about two male passengers on the plane. They were flying with stolen passports obtained in Thailand. The men were proven innocent of involvement in the disappearance of the plane, but I was intrigued and did more research.
It turned out that the Plastic Triangle hadn't ended, it had evolved. It was and is now the go to place to purchase counterfeit and stolen international identity papers and passports. In fact, like the credit card counterfeiting, it's a cottage industry there.
Thailand alone reported over sixty thousand passports stolen in an eighteen month period back in 2012-13. Most of the those came from foreign tourists and were probably sold to eager buyers.
While researching Thailand, I discovered nearby Sumatra. And what a fascinating place it is.
Imagine an island the size and shape of California, but with ninety-three volcanoes — fifteen of them active. Along side the volcanoes are rainforests and marshes inhabited by animals like orangutans, elephants, tigers, and tapirs as big as ponies. It's also the home of the infamous corpse plant which smells like putrification when it blooms, and rafflesia which produces the world's largest flower. With a bird population of five-hundred-twenty-three known species, a diverse population, and twenty-five-foot crocodiles, it's a fiction writers' paradise that I couldn't resist.
Both the counterfeiting of passports and Sumatra became the jumping off points for Land Sharks.
LAND SHARKS – A SWINDLE IN SUMATRA
In Land Sharks, Lexi Winslow is a fraud investigator at a private Beverly Hills bank. As a favor to her boss, she's sent to fetch home the daughter of the bank's biggest client. So Lexi's off to Sumatra where the wayward daughter and her latest boyfriend were last seen. She has the added complication of having to take the boss' inexperienced son along for training.
Once she arrives at an isolated resort carved out of the remote Sumatran jungle, Lexi discovers there are more deadly dangers inside the hotel than the crocodiles and head hunters outside. It is a hotel where women check in, but most don't check out.
And of all the places in the world, she runs into her ex-lover, who not only conned his way into her heart but is always conning someone somewhere. Lexi is determined to find out what is going on and to get everyone out alive.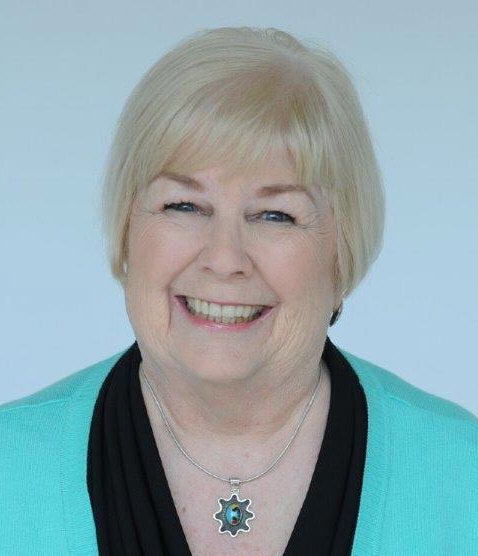 Relocated from Virginia to California, Nancy Raven Smith is a multi-award winning writer. First for screenplays and then for her debut mystery, Land Sharks – A Swindle in Sumatra. Land Sharks was selected by the Amazon/Kindle Scout Program for publication by Kindle Press. She is a member of Sisters in Crime, Romance Writers of America, and Mystery Writers of America.
She also co-wrote a popular, lighthearted memoir with her family about their twenty years of life on a rural Virginia farm rescuing ex-racehorses, cats, and dogs titled The Reluctant Farmer of Whimsey Hill. Currently, she's working on the sequel to Land Sharks.
Her favorite tea is orange pekoe blended with pekoe cut black tea and served cold with ice year round.
Connect with Nancy on Social Media:
Related
Popular in the Community