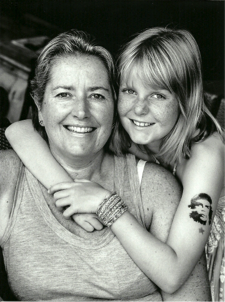 Welcome to the second generation of wealth owners, the inheritors of a period of industry and sustained economic growth. The plateau that is now being reached enables this generation to be of a higher social conscience, seeking rewards far beyond that which mere money can bring. We leave behind the heady days of multimillion-pound deals where the leaders in a capitalist era used money as a way of keeping score.
"Be the change you want to see in the world," Mahatma Gandhi implored. His words are easier to read and write than they are to live. It often takes the onset of parenthood to ignite a change, the realisation that our children are the future that causes us to question what sort of world are we leaving behind for them. Peace of mind, good health, happiness, friendships, family and community relationships suddenly become of greater importance than the acquisition of wealth and inflated salaries.
Our children are the leaders of tomorrow, and the family is where they are educated and indoctrinated. To me, the family is the area where we need to set our focus for moving society forward. Ensuring the stability and security of the family unit must surely be at the top of our agenda for a wiser, more peaceful, more honest and more socially equitable future.
Social services failure puts 5,000 children back in care each year in the UK. "Half of all children reunited with their families after leaving the care system end up returning to it, according to research that suggests a failure to support them is costing the taxpayer £300m a year," reports Jamie Doward in the Guardian.
Clearly our money could be more wisely spent. I aim to encourage further private funding initiatives by spearheading a Social Impact Bond to fund a project investing in a home for at-risk single mothers and their young children, providing education and support aimed at keeping the family together and enabling their integration back into work and the local community. Inspired by similar initiatives in Australia and Canada, the Stowey House project enables me to fulfil a deep-rooted ambition to make a meaningful contribution to society by focusing on the most vulnerable members of society - our children.
This call came for me at a time when I had faced a number of challenging and life-changing situations involving both my own family and personal finances. It took these life crises and resulting insight to find my passions, create meaning and kick-start me into action. I've learned that the biggest thing to fear in life is fear itself.
The business culture in the UK has evolved into a highly regulated and restricted environment in which to operate. In some ways this is a good thing as rules have become stricter so opportunities for corruption have diminished. The downside of this is that creativity can be stifled and the entrepreneurial opportunity limited. The challenge thus becomes how to create a conservatory vehicle which stays safely within tradition yet can also be innovative, new and exciting. I think we may have found the answer through social enterprises, which solve a social problem whilst still making a low-risk return for investors.
We could learn a lot by taking a closer look at the Theatre, where teams are created which emphasise the 4 P's of Professionalism, Pride, Projects and Passion. We must encourage leaders of tomorrow to show us the way and give us all a taste of what it is to make magic. I hope you'll consider joining the revolution - the world needs your contribution.
Sharon is founding a Social Impact Bond to finance a home for single mothers in the UK. Her background is in Trusts and private investment. She is a regular speaker at investment conferences round the world. Sharon has been a Business Angel for many years mentoring and investing in entrepreneurs.
She is a keen sports woman and nature lover having achieved a triathlon, charity cycle ride in Cuba, Everest trek and Atlantic Ocean crossing. Her interests extend to the mystical world of the Tarot. She lives in Sussex with her daughter Katie aged 10. You can find out more about her work at: www.aladdinventures.com.
Popular in the Community