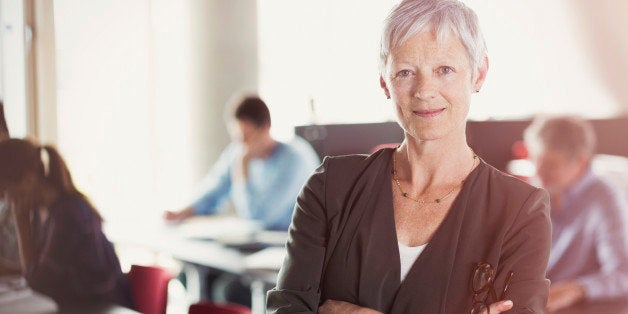 By Linda Darling-Hammond, Leib Sutcher, and Desiree Carver-Thomas
Teacher shortages have been much in the news. After years of layoffs during the fiscal recession, an upturn in the economy has allowed districts to begin hiring again. The problem is that many districts cannot find qualified teachers to fill the new positions. Headlines like these have appeared across the county in 2016:
Teacher shortages were the topic of a recent gubernatorial debate in Indiana, with the Democratic challenger blaming the policies of the former governor for current shortages, while his Republican opponent pointed to a national crisis as a source of Indiana's woes. With more than 40 states, plus the District of Columbia, reporting severe shortages in special education, math, and science, and states reporting the hiring of substitutes and individuals without credentials by the thousands, a national shortage seems plausible. Last spring, Indiana Governor Pence (now a vice-presidential candidate) signed into law a major scholarship bill subsidizing the preparation of prospective teachers in an effort to boost supply.
Two weeks ago, the Learning Policy Institute (LPI) released a report on teacher supply and demand that examines the data behind these shortages. We set out to understand the sources of these difficulties and what might be done to resolve them.
When we dug into several sources of federal data from the National Center for Education Statistics, we concluded that imbalances in supply and demand are causing current and, potentially, future shortages for several reasons.
First, teacher demand is growing:
Student enrollments are projected to grow by 3 million (to 53 million total) in the next decade, driven by higher birth rates and immigration.
Pupil-teacher ratios are projected to shrink from an average of about 16 to 1 back down to prerecession levels (about 15.5 to 1). A small shift in class size can have a noticeable impact on teacher demand, requiring an additional 145,000 teachers overall by 2025.
Teacher attrition remains at a high of 8% annually. Two-thirds of leavers depart before retirement age, most because of dissatisfaction with aspects of teaching.
Meanwhile, teacher supply is shrinking.
There are fewer new entrants, with teacher preparation enrollments having dropped by 35% between 2009 and 2014.
Although re-entrants who are former teachers typically comprise one-third to one-half of hires in a given year, the number willing to return is currently not enough to make up the difference.
We estimate this year's shortage at about 60,000 teachers--which is very close to state reports of the numbers of unfilled vacancies and positions filled with substitutes or with people not qualified for that teaching assignment. (In California alone, for example, these numbers reached nearly 8,000 positions.) If supply trends were to persist at these current lows, by 2018 the annual shortfall could grow to more than 100,000 teachers.
However, projections are not destiny. The labor market should begin to respond to these current indicators of shortages, with more people entering in response to reports of available jobs. The key issue is whether enough qualified teachers will be willing to offer their services at prevailing wages and working conditions in the fields and locations where they are needed--and whether this will happen naturally as a result of market forces or whether policy changes are needed.
We titled the report "A Coming Crisis in Teaching?" with a question mark signaling that the answer depends substantially on the policies that may be enacted to boost supply and reduce attrition. We believe that historical experience and current evidence signal that well-designed policy initiatives will be needed to solve these problems, for several reasons:
Teacher salaries have declined substantially since the 1990s and are so low in more than 30 states that a teacher heading a family of four is eligible for several forms of government assistance, including free or reduced-price school lunches for his or her own children.
Inequalities in school funding across the country translate into unequal salaries and working conditions that make it difficult for under-resourced districts to compete in the labor market for qualified teachers. Currently, as historically, students in high-minority schools are 4 times more likely to have uncertified and inexperienced teachers than those in low-minority schools.
Decades of shortages in fields like math, science, and special education have been periodically alleviated when incentives (such as training subsidies with service requirements) are applied to recruit and retain these teachers. Most of these incentives have disappeared with budget cuts. Even though the supply of teachers is picking up slightly in other fields, there's been little upswing in the fields where we have the greatest need.
One-quarter of teachers cross state lines at some point in their career, and many leave teaching when they do, because of the problems in transferring licenses and pensions.
Teachers are leaving at a much higher rate than they did in the past (8% per year) and at much higher rates in high-poverty communities. Most leave due to dissatisfactions with teaching, ranging from accountability pressures (e.g., teaching to the test or having their schools threatened with sanctions) to lack of administrative supports to working conditions. Without changing these conditions, many communities will be in a continual process of trying to fill a leaky bucket with newly recruited teachers who quickly leave.
The question of shortages is clearly a hot-button issue, and there are questions about the size and nature of current or potential shortages. We've addressed some of them here. We are glad to see a conversation emerging about these important issues. Meanwhile, we are eager to get to the critical work of tackling this challenge.
As we argue in our report, and demonstrate in our interactive online map, the factors influencing supply and demand--compensation, working conditions, and turnover rates, among others--are very different across states, as is the equitable distribution of qualified teachers. Shortages also vary by subject areas and types of districts. Incentives, therefore, should be applied strategically to recruit teachers to the fields and locations where they are needed.
Many policy decisions can be considered to relieve teacher shortages. Short-term solutions, such as lowering the standard to become a teacher, may temporarily curb the fear of empty classrooms, but they can often exacerbate the problem over the long haul. If teachers are hired without having been fully prepared, for example, their higher turnover--between 2 and 3 times as high--is costly both in dollars spent on the replacement process and decreases in student achievement in high-turnover schools.
But boosting supply is not necessarily the only, or even the most important, strategy for solving shortages where they exist. Attrition is a key aspect of the problem. The 8% annual attrition rate for teachers in the United States--which is about twice the rate found in high-achieving countries like Finland, Singapore, and nearby jurisdictions like Ontario, Canada--is responsible for more than 90% of the current annual demand for teachers and a projected 85% or more in the years to come. Cutting this attrition in half--what we might call the 4% solution--would virtually eliminate shortages.
We have solved this problem before. In the 1990s, states like Connecticut and North Carolina--which raised and equalized salaries while improving preparation and induction--turned shortages into surpluses of much better trained, better supported, and better (and more equitably) paid teachers while substantially raising achievement and reducing achievement gaps. Based on what we know about successful means for recruiting and retaining teachers, productive policies should focus on:
Creating competitive, equitable compensation packages that allow teachers to make a reasonable living across all kinds of communities. These can include more competitive and equitable salaries so that all districts have a fair shot at recruiting well-qualified educators. In addition, incentives such as housing and child care supports can make teaching more affordable.
Enhancing the supply of qualified teachers for high-need fields and locations through targeted training subsidies and high-retention pathways. Forgivable loans and service scholarships have been shown to be effective at attracting and retaining teachers in high-need fields and locations. Career pathways and "Grow Your Own" programs are a proven strategy for preparing committed individuals from urban and rural school districts. And finally, teacher residency models are helping hard-to-staff districts to recruit and retain talented and diverse candidates in high-need schools while better preparing them for the challenges they will face.
Improving teacher retention, especially in hard-to-staff schools, through improved mentoring, induction, working conditions, and career development. Strong, universally available mentoring and induction programs increase retention and help slow the revolving door of beginning teacher turnover. Creating productive school environments, including supportive working conditions, administrative supports, and time for teachers' collaborative planning and professional development, will also help attract and keep teachers in schools. A key to doing this is to strengthen principal training programs so administrators are well- equipped to create strong teaching and learning environments.
Developing a national teacher supply market that can facilitate getting and keeping teachers in the places they are needed over the course of their careers. Teacher mobility can be enabled by creating greater interstate reciprocity in licensing and transferability of pensions.
Taking the Long View
The teacher shortage provides an opportunity for the United States to take a long-term approach to a comprehensive and systematic set of solutions to build a strong teaching profession. Although these proposals have a price tag, they would ultimately save far more than they would cost. The savings would include more than $8 billion dollars now wasted annually on replacement costs because of high teacher turnover, plus much of the expense of grade retention, summer schools, and remedial programs required because too many children are poorly taught.
In the competition for educational investment, the evidence points strongly to the importance of a strong, stable teaching force. Preventing and eliminating teacher shortages so that all children receive competent, continuous instruction in every community every year is--in a 21st-century economy--essential for the success of individuals. as well as for our society as a whole.
REAL LIFE. REAL NEWS. REAL VOICES.
Help us tell more of the stories that matter from voices that too often remain unheard.